Flanders and the Netherlands cooperate intensively on key cross-border dossiers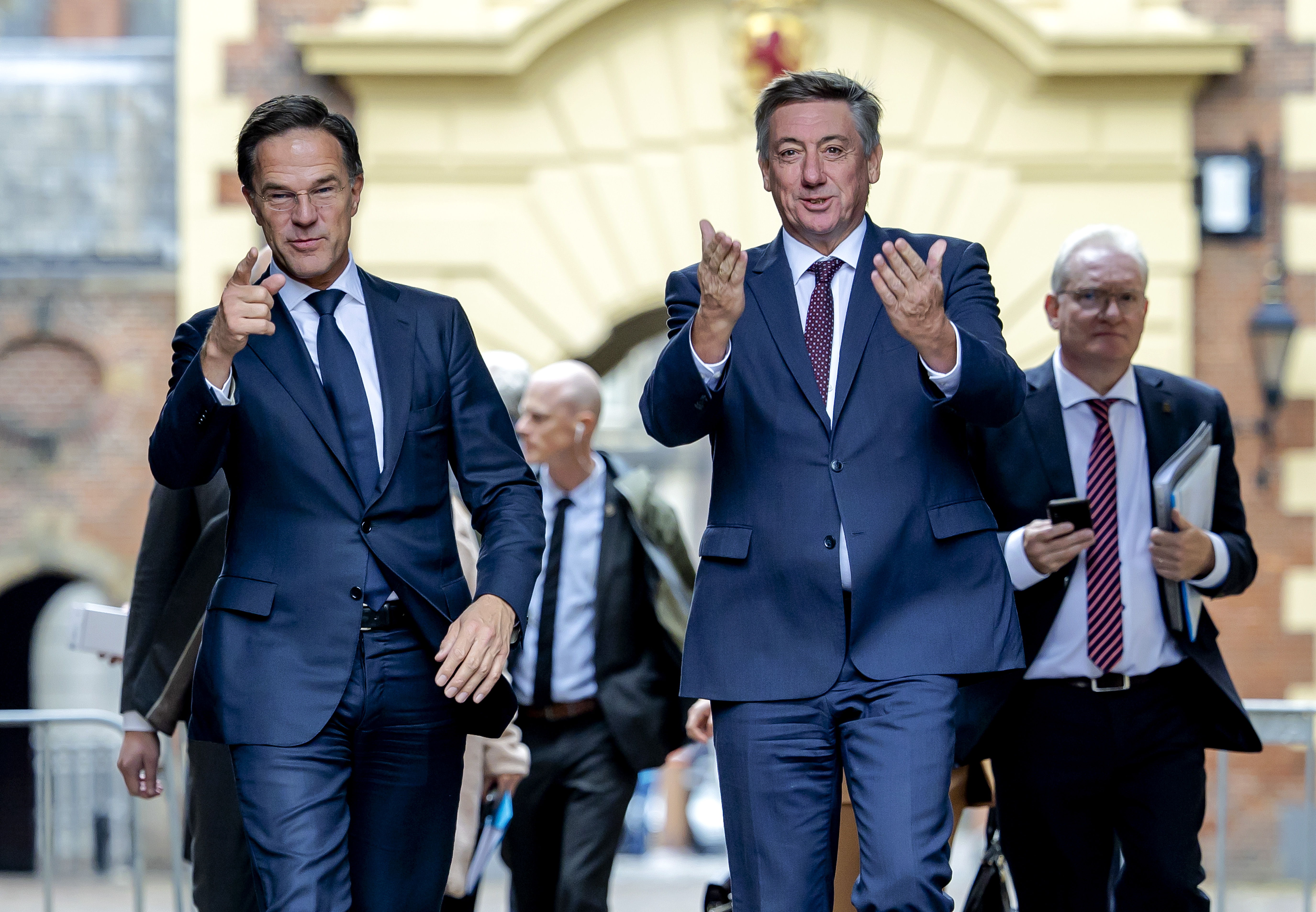 Flemish minister-president Jan Jambon (N-VA) and Dutch prime minister Mark Rutte (VVD) met in The Hague this afternoon, during the Flemish-Dutch summit. It was the first time since the start of the corona crisis that the two men met face-to-face.
During their meeting, Jambon and Rutte discussed, among other things, the nitrogen problem in Flemish and Dutch agriculture, the construction of the 3RX railway line between Antwerp and the Ruhr area, the possibilities of circular economy and estuary navigation.
Furthermore, Rutte tweeted that "the war in Ukraine, the importance of an ambitious climate policy, high energy prices and the situation on the energy market" were also discussed. According to the Dutch prime minister, it is "essential that the Netherlands and Flanders continue to act together as good neighbours, also towards Europe."
A next meeting between Flanders and the Netherlands is planned for early 2023. ""At the end of January, we hope to finalise matters at a Flemish-Dutch summit," Jambon confirmed. That summit would then take place in the Dutch province of North Brabant.
Flemish minister-president Jambon already paid a first visit to the Netherlands when he took office in October 2019. Due to the corona pandemic, subsequent contacts were mainly digital and by phone. Today, Jambon and Dutch prime minister Rutte met during his second official visit to the Netherlands
Since 2011, a Flemish-Dutch summit has taken place about every two years, always with the aim of strengthening cooperation in as many concrete dossiers as possible.
(AHU)
#FlandersNewsService
© ANP ROBIN VAN LONKHUIJSEN - DEN HAAG - Premier Mark Rutte ontvangt de Belgische minister-president Jambon van Vlaanderen voor een werklunch op het ministerie van Algemene Zaken. De ontmoeting staat in het teken van grensoverschrijdende samenwerking tussen Nederland en Vlaanderen.