Flanders and Japan cooperate on semiconductor technologies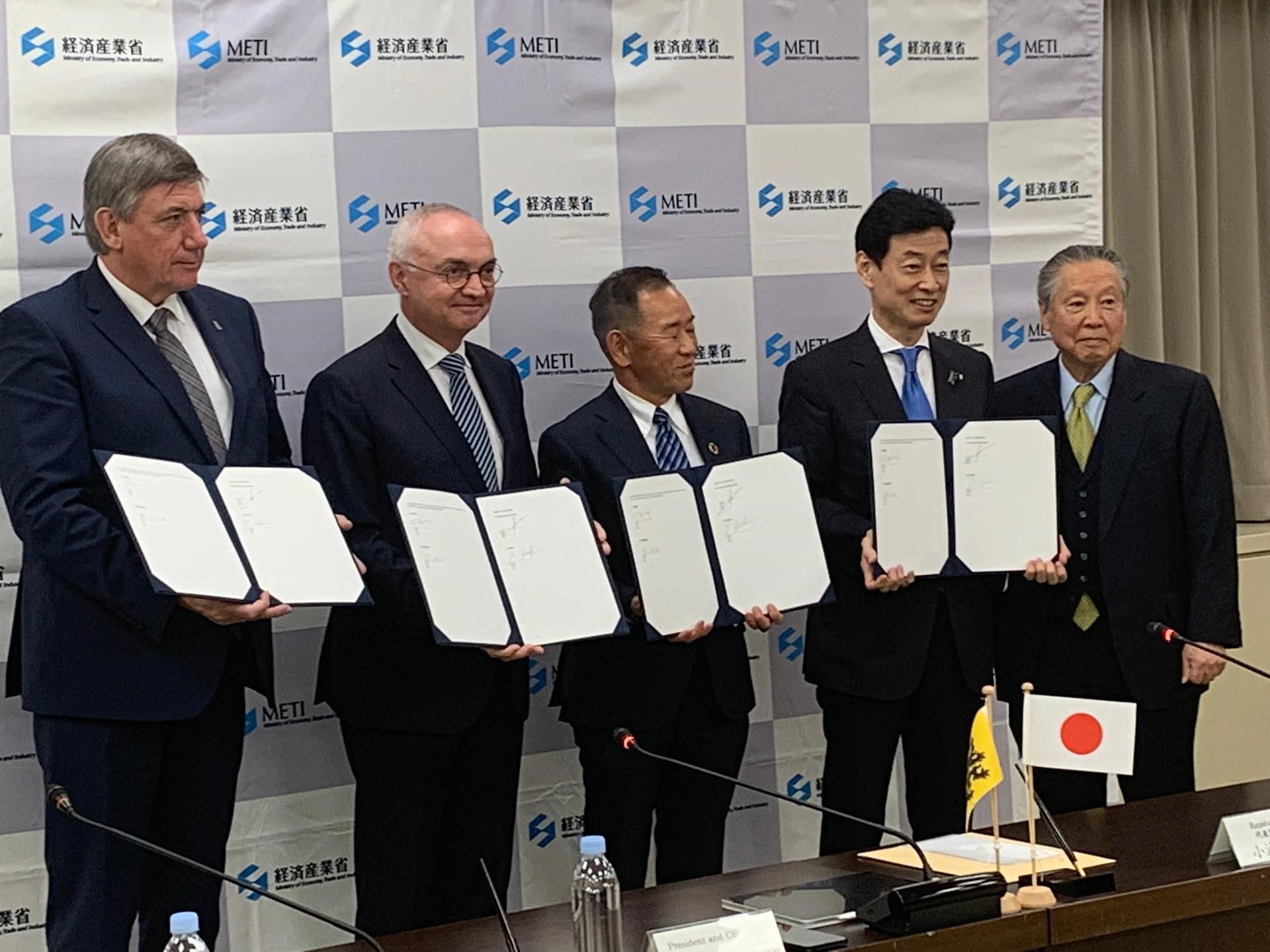 Flanders and Japan confirmed their commitment to strengthen semiconductor industries' cooperation this Tuesday, 6 December. Flanders' strategic research centre for nanotech (Imec)'s CEO Luc Van den hove, ​ signed a Memorandum of Cooperation (MoC) with Japanese chip manufacturer Rapidus, represented by the company's CEO, Atsuyoshi Koike.
Flanders' government endorsed the intended agreement through Flemish Prime Minister, Jan Jambon, and by the Japanese Ministry of Economy, Trade & Industry (METI) through Minister of Economy, Yasutoshi Nishimura.
 "Flanders boasts expert know-how in the nanotech field, centred around its five universities as well as its nanotech research centre Imec," said Jambon. "International partnerships are – more than ever - key to boosting our respective competitiveness regarding micro and nanochips," he added.
Rapidus plans to produce chips with state-of-the-art 2-nanometer technology in Japan this decade. These chips are used for 5G communications, quantum computing, data centres, self-driving vehicles, and digital smart cities. Imec intends to support Rapidus in the research and development of leading-edge technology.
With the MoC, all parties remarked on the importance of worldwide collaboration and regional strengthening of semiconductor ecosystems, notably Japan's ecosystem.
"We expect that this MoC, in collaboration with the nearly-established Leading-edge Semiconductor Technology Center (LSTC), will contribute to establishing designs and a manufacturing production base for next-generation semiconductors in the late 2020s, and strengthen semiconductor supply chain resiliency in like-minded countries and regions," said Nishimura.
(VIV)
#FlandersNewsService | From left to right: Flemish Prime Minister, Jan Jambon; Imec's CEO, Luc Van den hove; Rapidus' CEO, Atsuyoshi Koike; Japan's Minister of Economy, Yasutoshi Nishimura