Five people sent back to court for the death of Belgian missionaries in Guatemala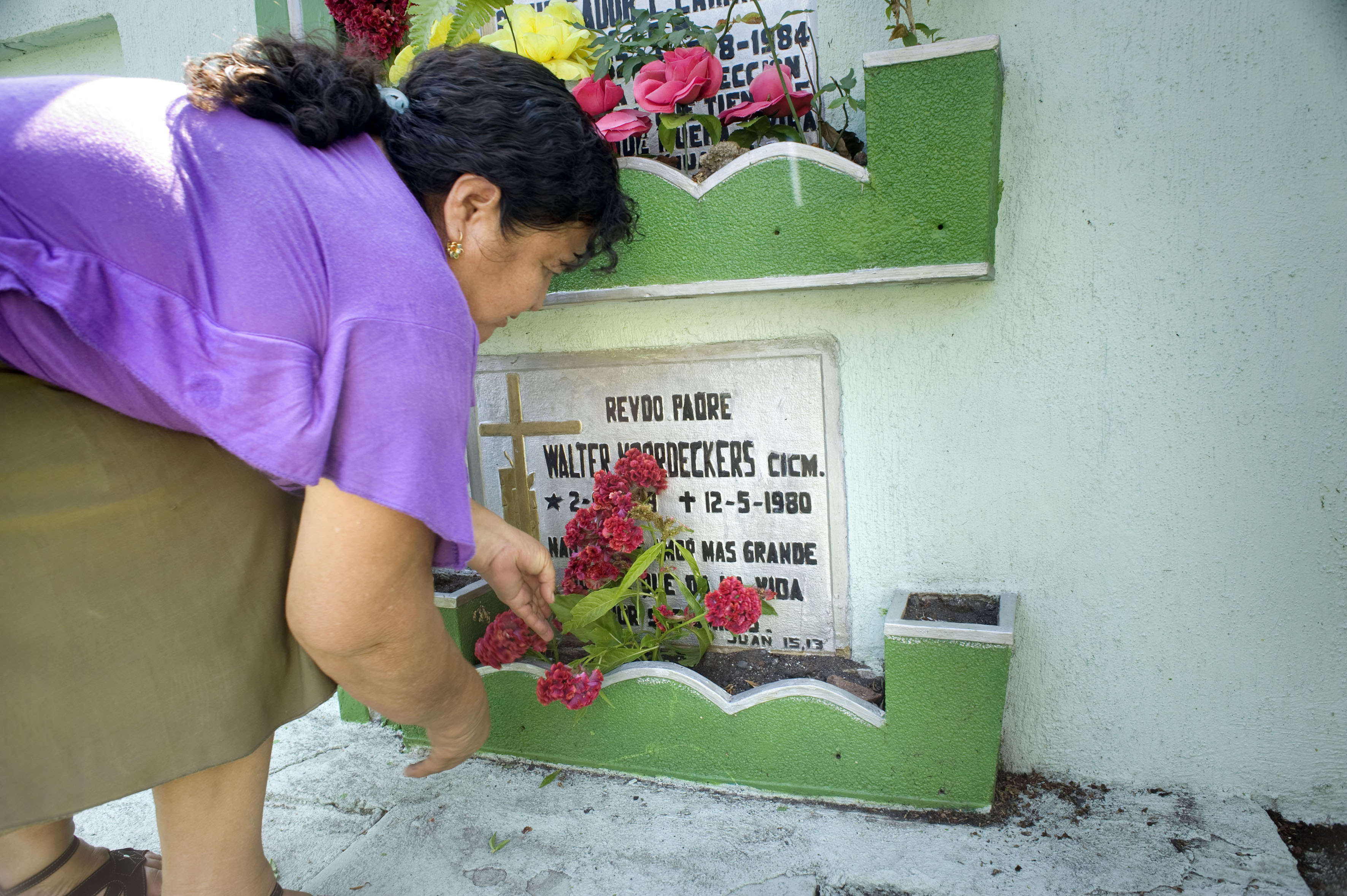 Five people will appear before the Assize Court in Belgium for the murder of three Belgian missionaries in Guatemala in the 1980s. The decision of the Brussels indictment chamber was handed down last Thursday, the federal prosecutor's office and the lawyers for the relatives of the missionaries who had instituted civil proceedings indicated on Monday 14 November. The Indictment Division also ordered the arrest of the five suspects.
The three victims, Walter Voordeckers, Serge Berten and Ward Capiau, had gone to Guatemala as missionaries. In the early 1980s, a bloody civil war raged in the Central American country, with the dictatorial regime attempting to wipe out guerrilla and resistance movements. The three Belgian missionaries had decided to take up the cause of the local and indigenous population before being eliminated respectively in 1980, 1981 and 1982.
The families of the three religious tried in vain for years to obtain answers about their death from Guatemala and finally filed a complaint with the Belgian courts in 2001. Four investigating judges succeeded each other in the case and in 2006 Belgian investigators went to Guatemala. Several other mutual legal assistance requests followed and the file was finally closed in the spring of 2022.
Those responsible for the death of the three missionaries could never be identified, unlike eight senior officials, according to the federal prosecutor's office. Of these eight people, three died, which explains why only five are being prosecuted. It would be, among others, the ministers of Justice and the Interior of the time, as well as the chief of the regional police and his deputy.
The indictment chamber has now decided that the five people should be tried before the Assize Court of Flemish Brabant, in Leuven, and has issued arrest warrants against them.
(VIV)
Women lay flowers at the grave of the Belgian Father Walter Voordeckers © BELGA PHOTO (HOLLANDSE HOOGTE)