First 'Metis child' receives birth certificate from Belgian state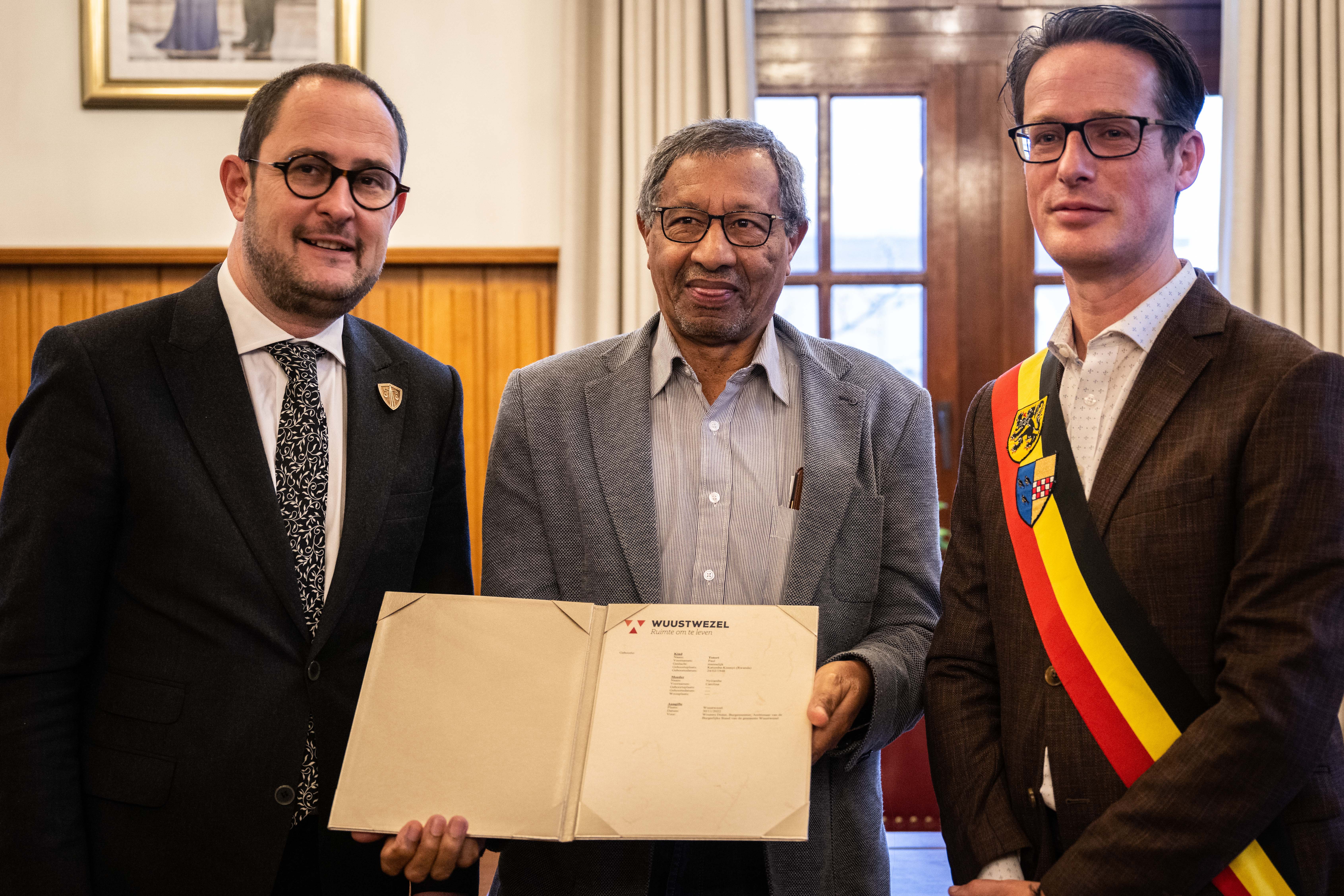 On Wednesday, a so-called Metis child was given a new birth certificate by the Belgian state for the first time. Federal Justice minister Vincent Van Quickenborne handed over the certificate to the 74-year-old Paul Totori during a ceremony in Wuustwezel, Antwerp.
Metis children were born in the 1940s and 1950s in Congo, Rwanda and Burundi to a Belgian colonial father and an African mother. Many of these children were taken away from their mothers and grew up without knowing who their real family was. Often they do not have a birth certificate, either because the birth certificates issued by the colonial administration were not accepted in Belgium, or because the birth certificates were deliberately forged.
The fate of the Metis has been in the spotlight for several years. In 2018, the federal parliament instructed the government to set up a procedure so that they could be granted or regain their nationality, and to take measures to solve the problems with their birth and marriage certificates. A year later, then-prime minister Charles Michel apologised in Parliament for Belgium's past treatment of the Metis.
Paul Totori, the first Metis child to receive a birth certificate from the Belgian state, called it a joyous day for himself, his family and the community of Metis as a whole. "I exist - finally, officially too! On the upside, it's quite hilarious that I can consciously witness my own birth."
During the ceremony, federal Justice minister Vincent Van Quickenborne pointed out that the Metis themselves are not responsible for the lack of their birth certificate. "Metises are compatriots, just like you and me. Their struggle is justified. It is incomprehensible what the colonial power did to them at the time. These people were seen as a danger and were stigmatised ... The Belgian state is responsible for the lack of birth certificates, the Belgian state must solve it."
(TOM)
Paul Totori (middle), Mayor of Wuustwezel Dieter Wouters (right) and Justice Minister Vincent Van Quickenborne (left) during the birth certificate ceremony. BELGA PHOTO LUC CLAESSEN