First Flemish training centre for neonatal care opened in UZ Leuven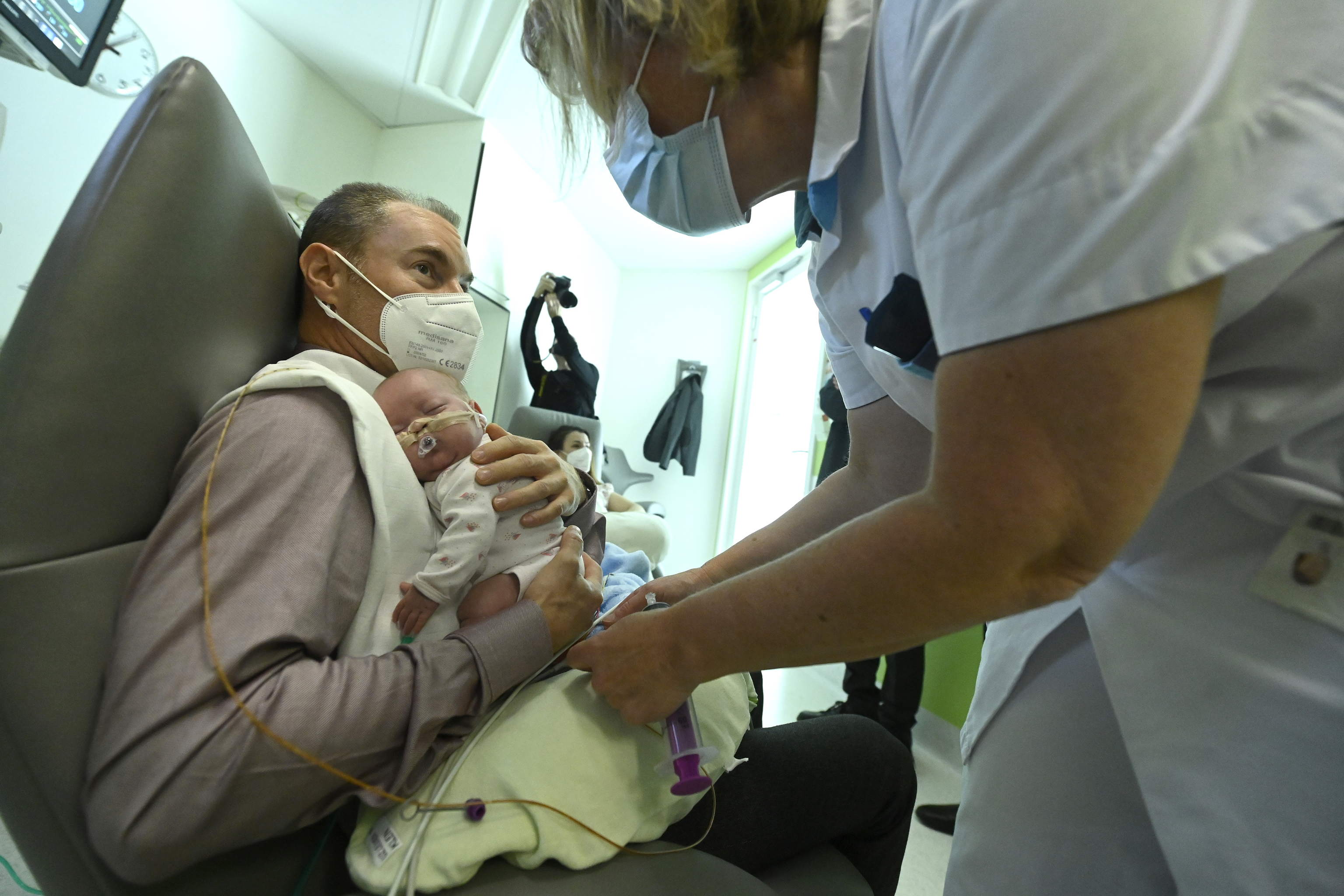 Belgian Prime Minister Alexander De Croo and Minister of Public Health Frank Vandenbroucke visited UZ Leuven on Saturday morning, on the occasion of the official opening of the first NIDCAP (Newborn Individualized Developmental Care and Assessment Program) training centre in Flanders. In this training centre, health professionals will learn how to better care for premature babies. The focus is on avoiding stress and involving the parents early on.
Scientific evidence is clear: a neonatal intensive care environment can influence the brain development of premature babies. Until 20 years ago, the focus was mainly on the technology to keep babies alive with, for example, ventilation, interventions and medication. But in the long term, exposure to pain and stress in premature babies can lead to emotional or behavioural difficulties.
To improve the long-term brain development of premature babies, it is important that they receive care at their own pace. On wards that work with the NIDCAP principle, midwives and doctors observe each baby and tailor the care to what the baby can handle at that moment. They also involve the parents in the baby's care as soon as possible. Medical care for the babies and psychological support for the parents are essential.
"The baby gets as much skin-to-skin contact with his parents as possible, sleeps at his own rhythm and drinks breast milk if possible," explains Prof. Dr. Anne Debeer, neonatologist at UZ Leuven and coordinator of the NIDCAP training centre. "In addition, we try to reduce pain and stress. Where a baby used to lie in the harsh hospital light, we now limit unnecessary exposure to light and sound. We nestle babies in their incubators for a real womb nest feeling."
"For parents of premature babies, the first days and weeks can sometimes be scary," says Prime Minister Alexander De Croo. "Fortunately, the baby and the parents can count on care teams with the right knowledge and experience. Their efforts ensure that a premature child receives the right care, not only to get through the first period as well as possible, but also to give him or her the best chances for later. This is why this first Dutch-speaking training centre for development-oriented care is so important and why we, as the federal government, are so keen to help."
(TOM)
#FlandersNewsService
A nurse helps a man holding his newborn baby in the NIDCAP training centre at the UZ Leuven hospital. © BELGA PHOTO POOL DIDIER LEBRUN