First drop lock in mainland Europe to be built in Ghent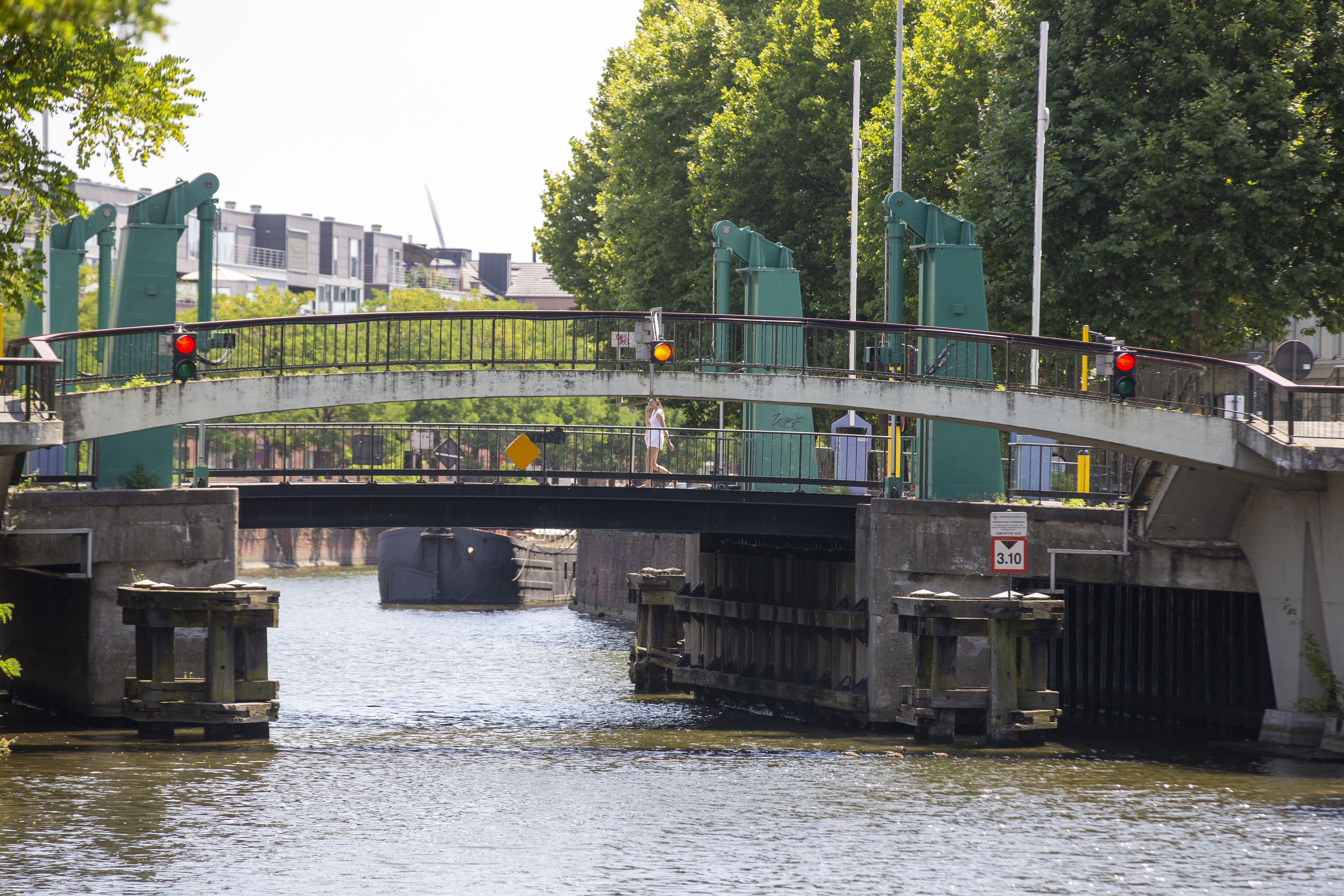 The first "drop lock" in continental Europe will open in Ghent, under the Lousberg bridge, in 2027, it was announced on Tuesday. Currently, the only drop lock is in Scotland. That would make the one in Ghent the first on the European mainland.
A drop lock lowers the water level for passing boats so that bridges do not need to be raised. As the canal is wide enough, only half of it will be converted into a drop lock. The lock will only be used by larger vessels: smaller vessels will be able to pass next to the lock without having to wait.
Currently, the Lousberg bridge has to be raised to allow larger vessels to pass. This is not compatible with public transport, which has to keep to a timetable. Building a new, higher bridge was out of the question because a tram cannot cope with steep gradients. So waterway manager De Vlaamse Waterweg decided to build a drop lock.
Tram traffic in particular will benefit from this solution, as its construction is part of a project to build 10 km of new tram lines in Ghent. The construction of the lock is estimated to cost tens of millions of euros.
#FlandersNewsService | The Lousbergskaai district in Ghent © BELGA PHOTO NICOLAS MAETERLINCK