First Belgian trade mission to UK since Brexit starts on Sunday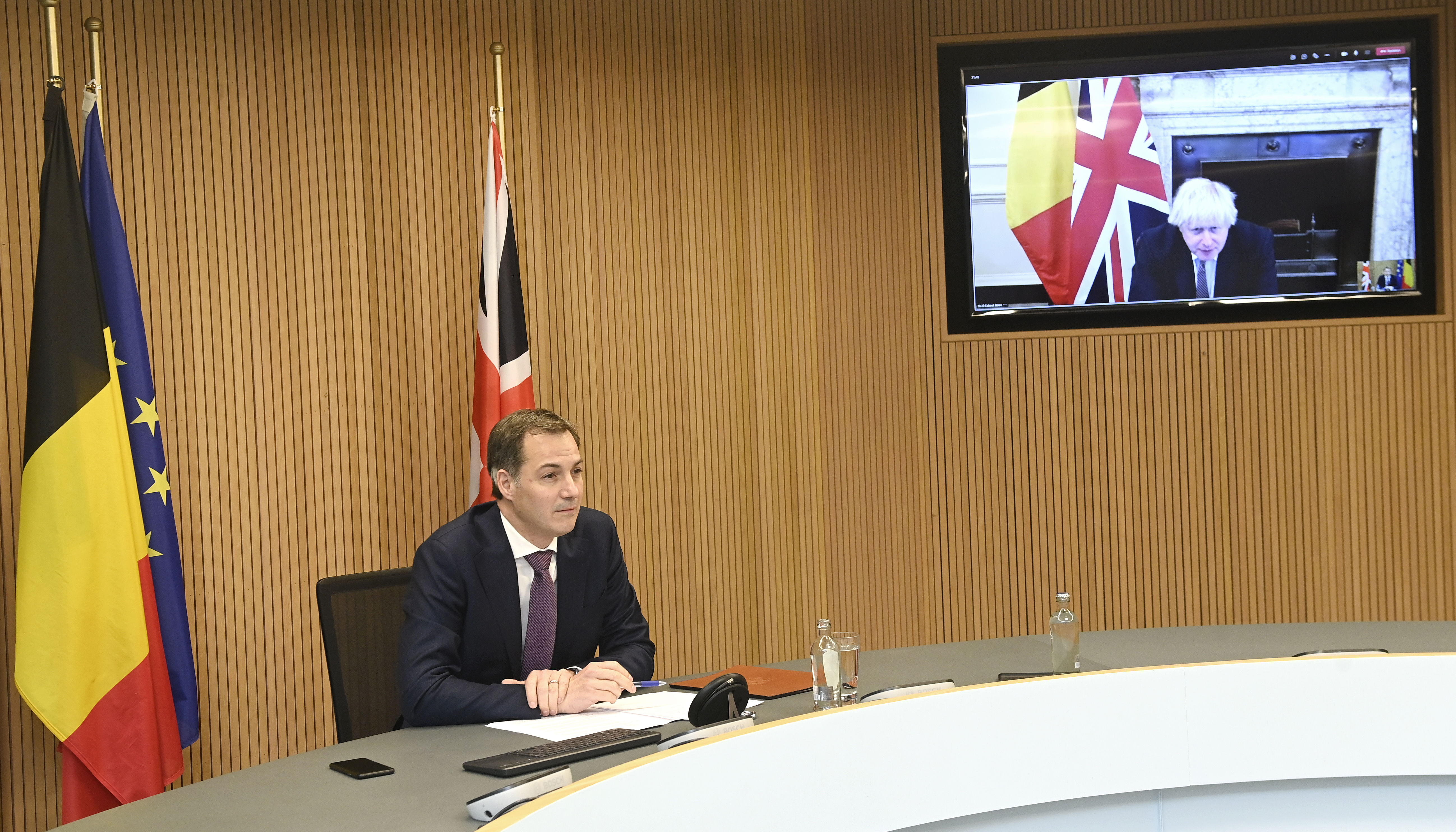 No fewer than 332 representatives of Belgian companies will be travelling to the United Kingdom from Sunday to Thursday in the wake of Princess Astrid and Flemish Minister-President Jan Jambon, among others. This is the first Belgian economic mission since the COVID-19 pandemic, and the first to the UK since Brexit. 
Since the United Kingdom officially ceased to be part of the European Union in 2021, tensions have regularly arisen between Brussels and London. For Belgium, it was a matter of waiting to see how relations with the UK would be redefined. Partly to relaunch those relations, Belgian Prime Minister Alexander De Croo travelled to the UK at the end of November. He and UK Prime Minister Boris Johsnon signed a declaration emphasising the importance of the ties between the two countries around shared prosperity, green transition, health, biopharma and security.
Important trade mission for Flanders
The UK has historically been an important trading partner for Belgium, and remains so today. It is the largest non-EU trading partner and is the fifth largest customer (accounting for €26.2 billion) and eighth largest supplier (€15.5 billion), with historic sectors including chemicals, transport equipment, machinery and food products. In addition, the UK is also in the top 5 of largest foreign investors in Belgium. 
However, the COVID-19 pandemic and Brexit have had a negative impact on exports. Belgian exports to the UK fell by more than 7 percent last year (-€2 billion), while exports from the entire European Union increased by 1.9 percent, according to figures from the Foreign Trade Agency. Imports did rise last year, by 9.8 percent, so that the Belgian trade surplus has decreased. Last year, mainly chemical products were exported to the UK (26.6 percent), like COVID-19 vaccines produced in Belgium, but also other medicines. 
Flemish exports to the UK also fell by 2.6 percent last year, according to figures from Flanders Investment and Trade. Especially the automobile industry, machine construction, the textile sector and horticulture were affected. Next week's mission is therefore very important for Flanders, both in terms of boosting exports and attracting investment, and of further positioning Flanders as an innovative knowledge and technology region. 
Over 400 participants
With over 400 participants and 214 companies and organisations, the mission to the Greater London Area will be one of the largest ever, according to FPS Foreign Affairs. Besides Princess Astrid of Belgium and Flemish Minister-President Jambon, Federal Minister for Energy Tinne Van der Straeten, Flemish Minister for Economy Hilde Crevits, and Walloon Minister for Economy and Foreign Trade Willy Borsus will be present.
The sectors of chemical products, pharmaceutical industry and life sciences, cleantech, agri-food and food industry, architecture and construction and transport and logistics will receive special attention during the mission. However, the economic cooperation goes wider and will also include cooperation in the field of sustainable energy, a subject that is very topical because of the war in Ukraine. The various sectors will also showcase their know-how in areas such as port activities and logistics supply chains, sports equipment and technology and advanced healthcare.
Additionally, some political meetings are planned, for example with British Minister of State for Europe and North America James Cleverly, Minister of Economy and Energy Kwasi Kwarteng and Minister for International Trade Penny Mordaunt.
(TOM)
#FlandersNewsService
Belgian Prime Minister Alexander De Croo pictured during a video meeting with British PM Boris Johnson in November of 2021. - © BELGA PHOTO POOL DIDIER LEBRUN