Final Ventilus report confirms overhead power line is the only viable option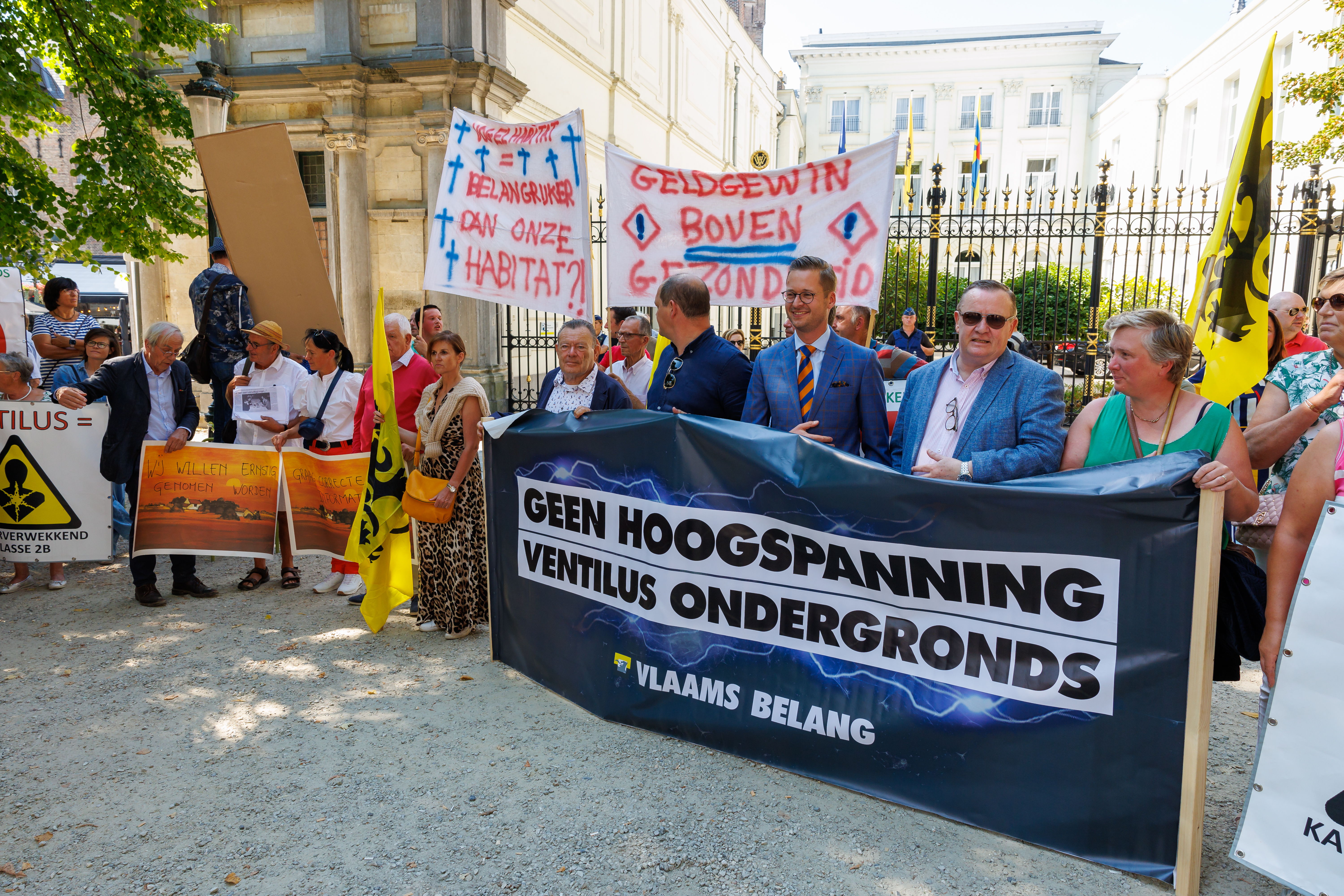 An overhead power line is the only viable option, confirms the new and final Ventilus report by German expert Dirk Westermann. "The new report is in line with the earlier intendant's report and reinforces our conviction that only the above-ground option is feasible and realistic," Flemish deputy prime minister Bart Somers (Open VLD) announced via Twitter. That news has since been confirmed by Environment minister Zuhal Demir (N-VA).
Although the report by German expert Dirk Westermann on the Ventilus high-voltage line to transport electricity from wind farms in the North Sea to the Belgian hinterland already landed on minister Demir's desk on Friday, communication about it took until tonight. Both deputy prime minister Somers and Environment minister Demir confirmed that an overhead power line is the only viable option.
In recent months, the construction of the 82-km-long high-voltage line has been the subject of countless debates. Residents preferred an underground route to avoid possible health risks from the electromagnetic field around an above-ground 380 kilovolt (kV) high-voltage line, while the industry preferred an overhead line, which now appears to be the only viable option.
The new report came at the request of the West Flanders mayors, who favoured the underground route. However, just as they disagreed with the conclusions of an earlier report, which also saw the overhead line as the only option, the question is whether they will go along with Westermann's findings.
In September, the Flemish government agreed to bury the underground line proposal if the German energy engineering professor's findings matched the earlier report. Although with Westermann's report, the overhead line seems a definite possibility, it remains to be seen whether CD&V, which supplies most of the mayors in the region, will go along with the conclusion.
#FlandersNewsService | Illustration picture shows a banner of Vlaams Belang, during a protest action by local farmers against the Ventilus high-voltage network at the residence of the West-Flanders governor in Brugge on Friday 02 September 2022. For years, several municipalities have seen protests against the Ventilus project, a new high-voltage line in West Flanders that is intended to bring offshore wind energy ashore. Ventilus partly runs via existing high-voltage lines, but also includes kilometers of new overhead lines, parallel to the E403 high way. The mayors of the municipalities involved and a number of action groups are working to pull the pipes underground. But according to the appointed ​
​intendant, that is virtually impossible. © BELGA PHOTO KURT DESPLENTER