Fin whale carcass found in port of Antwerp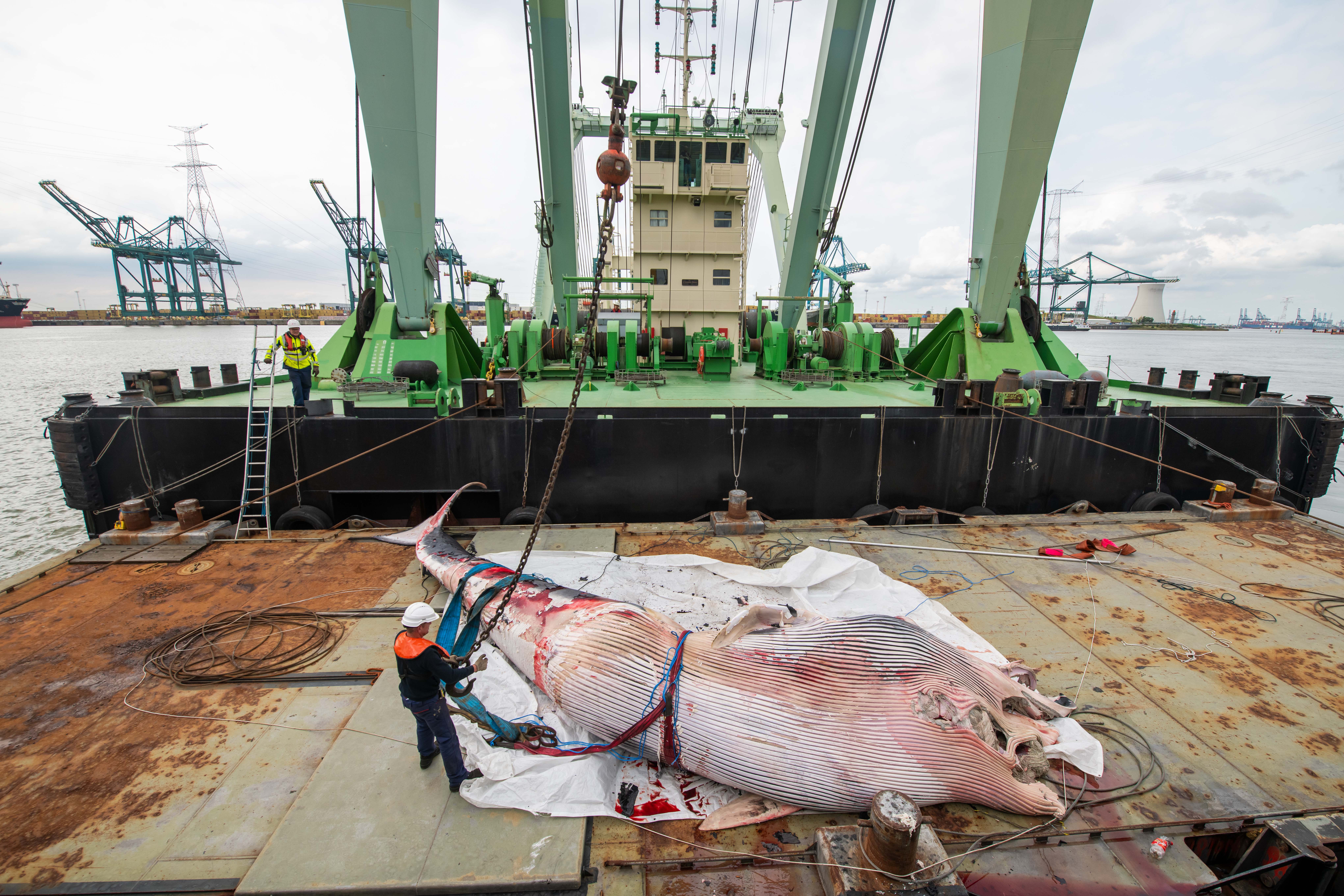 A fin whale carcass surfaced at the Deurganck dock in the Port of Antwerp on Tuesday, terminal operator DP World said. The carcass was removed after two attempts and the disruption to shipping was limited.
The dead animal had to be removed from the dock as quickly as possible. There is always a risk that a whale carcass could explode due to the build-up of gases inside. A first attempt with a ship and crane failed, but with the help of a floating crane, the carcass was brought ashore.
What happened to the whale is not yet known. A team of researchers from the Faculty of Veterinary Medicine at Ghent University will try to determine the cause of death on site. The Royal Institute of Natural Sciences will then collect the carcass to study it.
"This find is quite rare," the port said. "The last time a whale carcass was found in Belgium was in the port of Ghent in 2015. In Antwerp, it was in 2009."
#FlandersNewsService | © BELGA PHOTO JONAS ROOSENS