Fakkeltheater in Antwerp gives a financial cry for help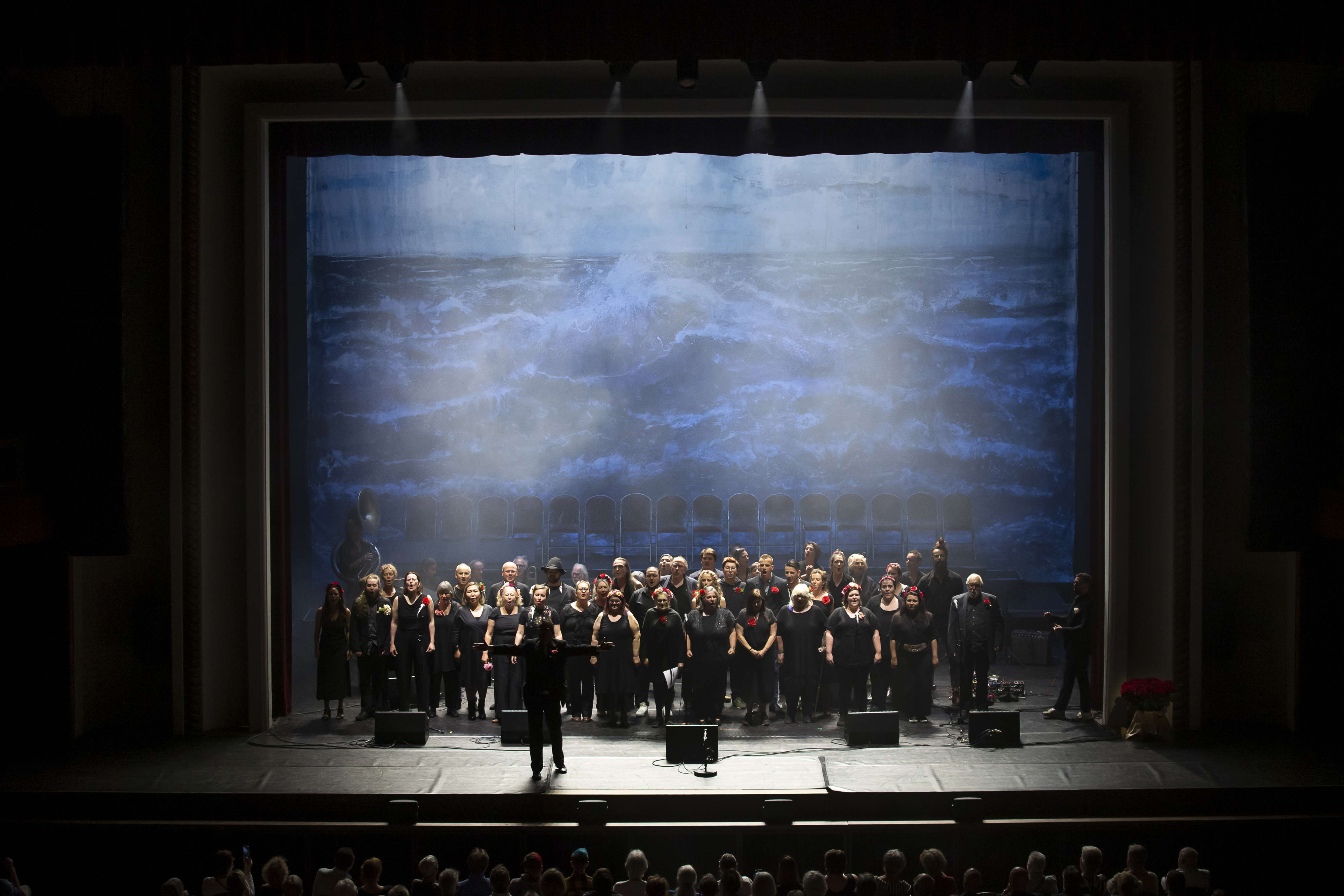 The Fakkeltheater has presented its programming for the coming cultural season. The theatre, which is located in Antwerp's historic city centre, is planning no less than 580 performances in various genres such as theatre, musical, comedy and classical music. But after the loss of Flemish support, the theatre house also makes a financial cry for help.
The Fakkeltheater informed the Flemish minister-president Jan Jambon (N-VA), who is also present for Culture, this Wednesday 1 June about the financial difficulties.
"We have received some corona support, but it is now really a struggle against the financial impact of that corona period," says director Sam Verhoeven. "The public has not yet found its way to the theater."
According to Verhoeven, the disappearance of Flemish wage subsidies is particularly problematic. "That makes it difficult to continue to guarantee the quality of our operations and to keep our range the same," he says. "In the long run, that would even mean that we would have to close doors."
In a response, Jambon points out that subsidies for the cultural sector have continued throughout the corona period and that "billions" in support was also offered from Flanders.
"Those resources have been used in a good way and there are actually few cultural institutions in difficult papers at the moment," he says.
Before the end of the month, the Flemish government must decide on the distribution of operating subsidies for the cultural sector. The Toneelhuis in Antwerp, among others, is in danger of missing out on those subsidies after a negative advice.
"It is my job to make a decision about this once all the advice has been received and I will do that," Jambon continues to be blunt. In the meantime, the city of Antwerp is calling on the city of Antwerp not to just follow the negative advice about the Toneelhuis, Jambon says "logical and expected", but the Prime Minister does not want to comment on the file for the time being.
The Fakkeltheater, which attracted around 70,000 visitors annually before the corona crisis, invariably has a limited number of its own productions, but mainly facilitates partner companies. During the new season, which will start this summer, the public can enjoy the café-chantant "Hotel Vocal", classical music concept "Bellissama" and the Dutch-language song evenings of "Nekka Intiem" from their own home.
Partner companies such as Het Achterland, Paljas, De Speling and Het Prethuis will also be given a place in the Fakkeltheater next season. Notable productions include "Frank becomes Francine" with Peter Bulckaen, "Maria van 't Frituur" with a leading role for the real manager of the iconic Antwerp Frituur Nr. 1, and "Edith and Simone" about singer Edith Piaf and her lesser-known half-sister.
(VIV)
#FlandersNewsService
© BELGA PHOTO (KRISTOF VAN ACCOM) A chair performs at Reinhilde Decleir in De Roma theater in Antwerp