FACTS fantasy fair celebrates 30th anniversary in Ghent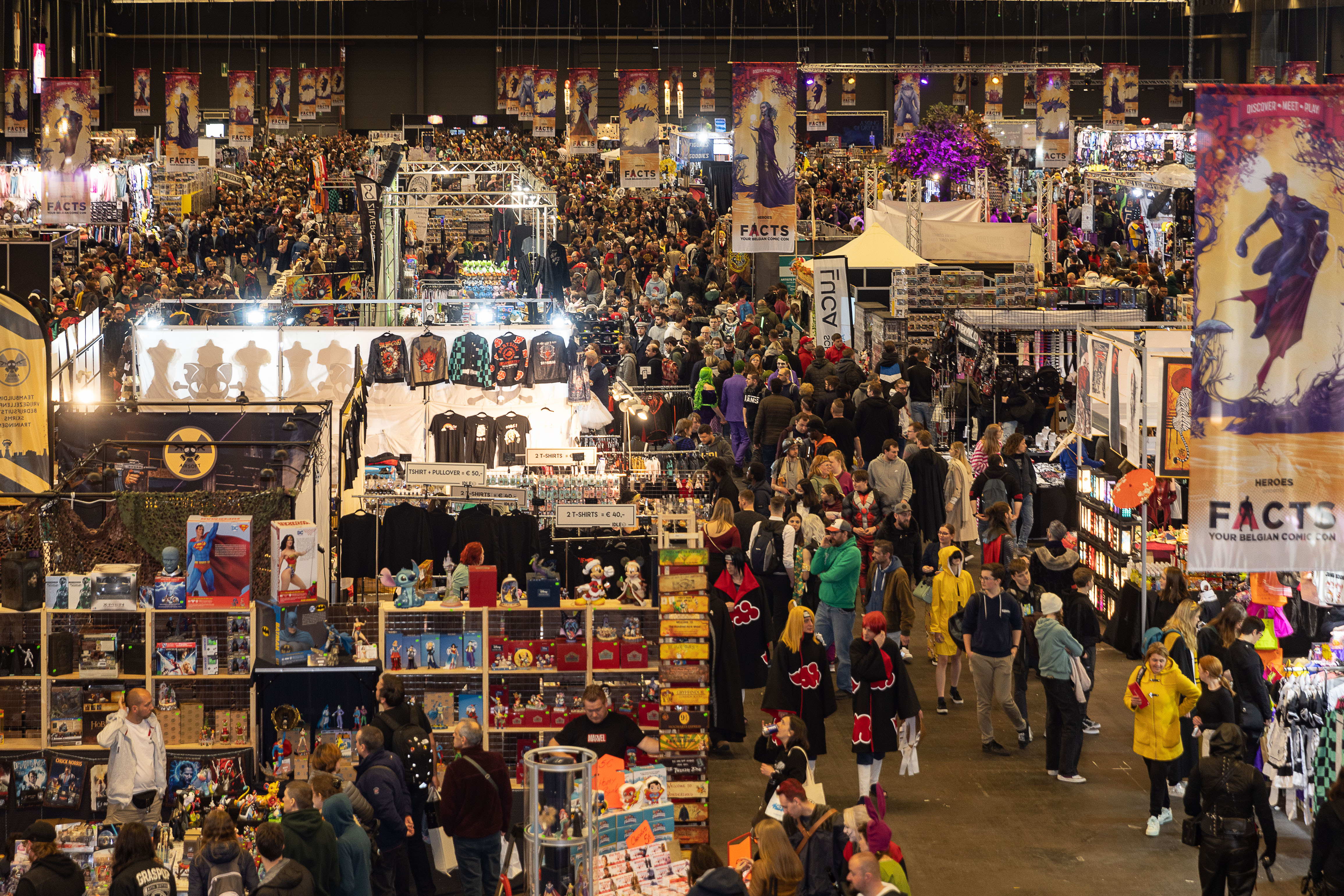 Flanders Expo convention centre doors in Ghent opened its doors on Saturday at 10 am for a new edition of the annual fantasy fair FACTS, known as the 'Belgian Comic-Con'. This year's edition is a special one, as FACTS celebrates its 30th anniversary. The organisers expect more than 40,000 visitors to attend the event.
Those who are fans of pop culture and the fantasy genre can find like-minded people not only online on forums and specialised sites, but also at FACTS. Flanders Expo, the largest event hall in Ghent (East Flanders province), welcomes fans of films, series, games, board games, cosplay, superheroes, anime, K-Pop and all other forms of pop culture this weekend.
"For every edition, we try to strike a balance between what people expect and unique innovations that you won't find anywhere else," says organiser Anthony Audenaerd. FACTS has been doing just that for 30 years. The - much smaller - first edition took place at the Ghent café Het Tonneke in 1993 and was attended by forty fans. Today, FACTS attracts over 40,000 visitors annually. "FACTS accelerates interest in pop culture, just as Tomorrowland does for electronic music. Many of our visitors come to Ghent from all over Europe to attend our comic-con," Audenaerd states.
Over the years, the target group has become more diverse. More families drop by, and the organisation tries to respond to that. In the past, film stars such as Tom Felton (Harry Potter) and Carrie Fisher (Star Wars) have already appeared at the conference. This year, visitors can have their picture taken with the cast of the Flemish tv series 'Night Watch'. "It has become an all-round festival. There is something for everyone," says 'Night Watch' actress Céline Verbeeck.
(BRV)
#FlandersNewsService | The 2022 edition of FACTS in Ghent © BELGA PHOTO JAMES ARTHUR GEKIERE