Extinction Rebellion places giant bee in front of MR headquarters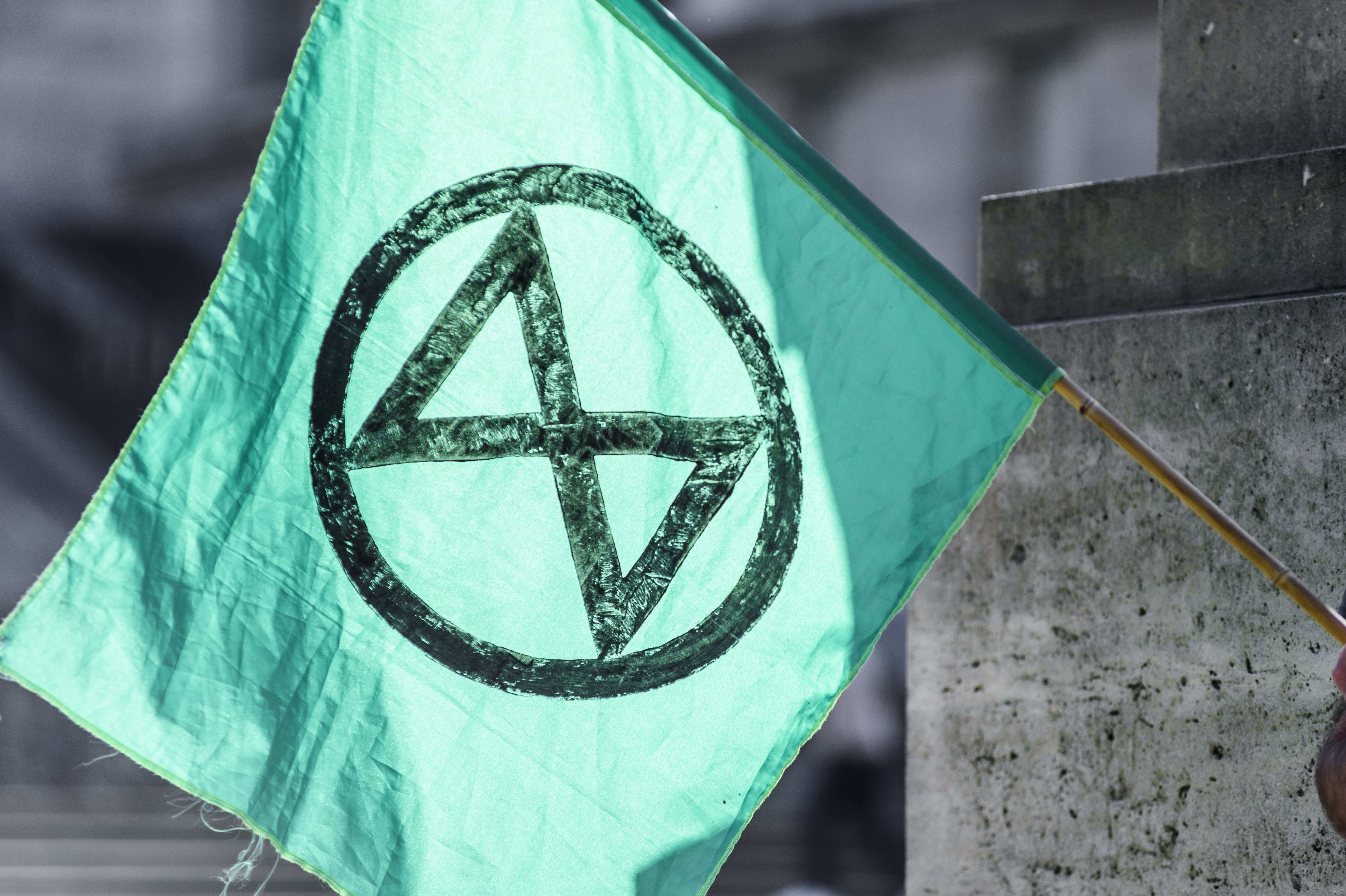 A large pile of beet pulp containing a giant dead bee was dumped in front of the Brussels headquarters of the liberal MR party on Wednesday morning by climate activists of Extinction Rebellion (XR). With this action, they protested against the use of bee-killing pesticides in Belgium.
Next to the pile of beet pulp and the dead bee, some XR-activists were lying on the ground dressed as bees. They hung posters on the windows of the MR headquarters saying "no bees, no life", "save the bees before it is too late" or "stop the pesticide killers". XR complains that banned pesticides toxic to pollinating insects such as bees are still too often used through "emergency permits".
"Every year the European Union, at the request of the Belgian Ministry of Agriculture, issues the same permits for the same pollinator-killing pesticides. In other words, by declaring ordinary periodic phenomena such as aphid invasions an 'emergency', our government is allowing a large part of the agricultural sector to circumvent the ban in order to continue using these products," said Xavier, spokesperson for XR.
The climate activists deliberately dumped beet pulp because beet cultivation is one of the most important production sectors in our country and uses a lot of pesticides. XR emphasises that bees are extremely important and that a large part of food production is directly dependent on their pollination work. If the bees disappear, it could have consequences for the entire food chain and for the survival of various plant and animal species.
(AHU)
© BelPress