Extinction Rebellion present during Flemish cycling classic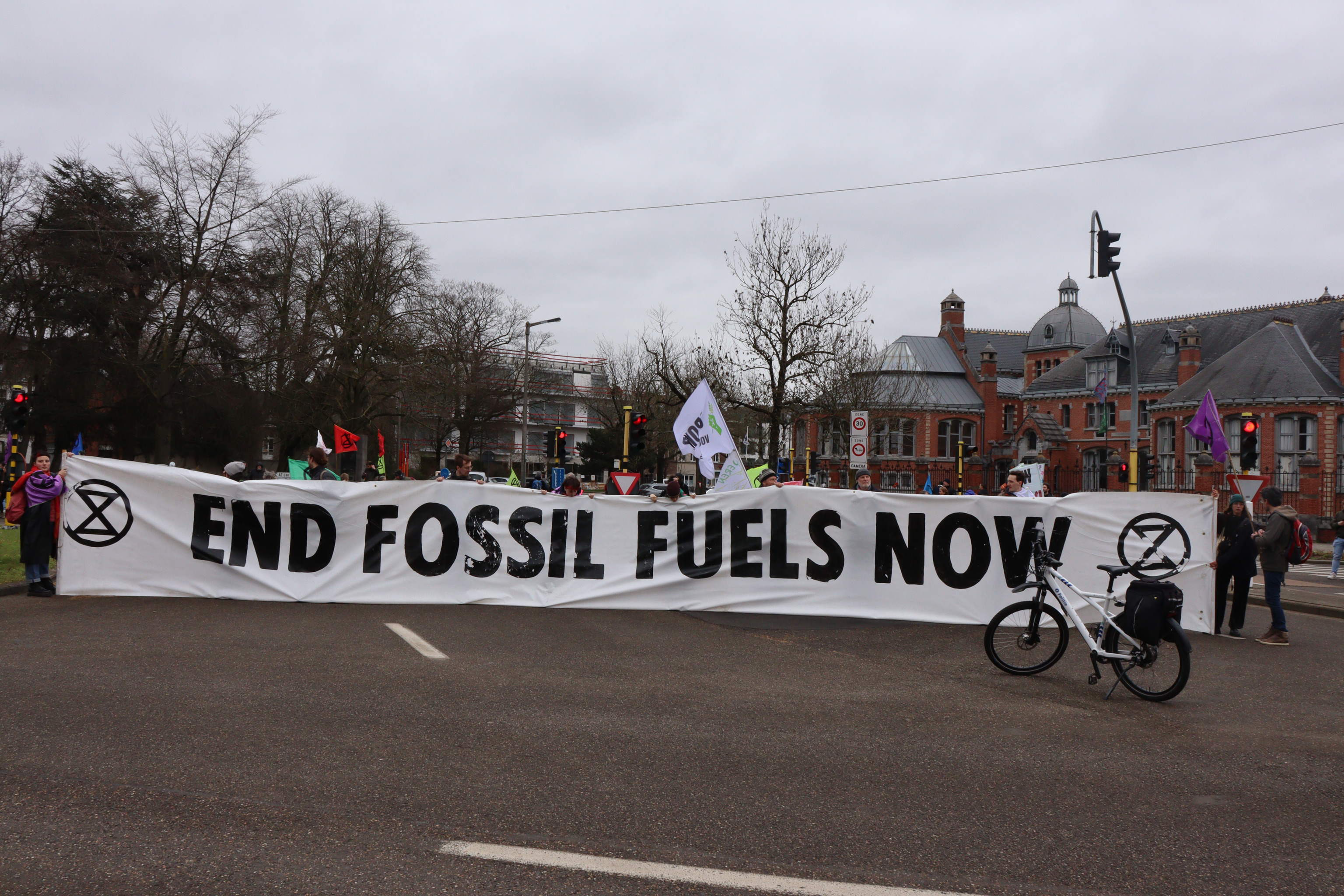 The radical environmental movement Extinction Rebellion announced on Friday that it will be at the Tour of Flanders on Sunday. Under the slogan "Let's change course - stop fossil subsidies", 'climate dead' will lie under a white sheet on a meadow next to the course, covered by 'a sea of red smoke'.
According to Extinction Rebellion, Belgium's premier cycling classic is "the perfect stage to reach a wide audience on an issue that should be of greater concern to all of us," the press release said. However, it does not specify where the action will take place.
In the latest United Nations climate report, climate scientists warn that "we are on course for an unlivable future, with mass migration and millions of deaths. This is a clear signal that we must take responsibility and action to tackle the environmental and climate crisis".
Fossil fuel industry
The main sector that needs to shrink is the fossil fuel industry, Extinction Rebellion believes. Every year, 13 billion euros of taxpayers' money goes to fossil fuel companies. The environmental movement says this money would be better invested in the mass insulation of ordinary Belgians' homes.
Last year, activists from the group took action at the finish line of the cycling classics Tour of Flanders and Liège-Bastogne-Liège.
World conquering
In May 2018, Extinction Rebellion was founded in the UK when around 100 academics signed a call to action. In November 2018, the first civil disobedience occurred in London, where five bridges were blocked, and 85 activists were arrested.
In December 2018, the environmental movement crossed the English Channel towards the Netherlands. Since November 2021, Extinction Rebellion has been active on every continent, even in Antarctica, where 21 scientists founded the local branch.
#FlandersNewsService | Illustration shows environmental activists from Extinction Rebellion blocking Gent's city ring road on Saturday February 18, 2023. The traffic was obstructed by 120 people walking on the road. They are protesting against governmental financial support for fossil fuel. Two people were arrested.
© BELGA PHOTO VICTOR VAN KERCKHOVE