Expats in Belgium: The Brussels media hub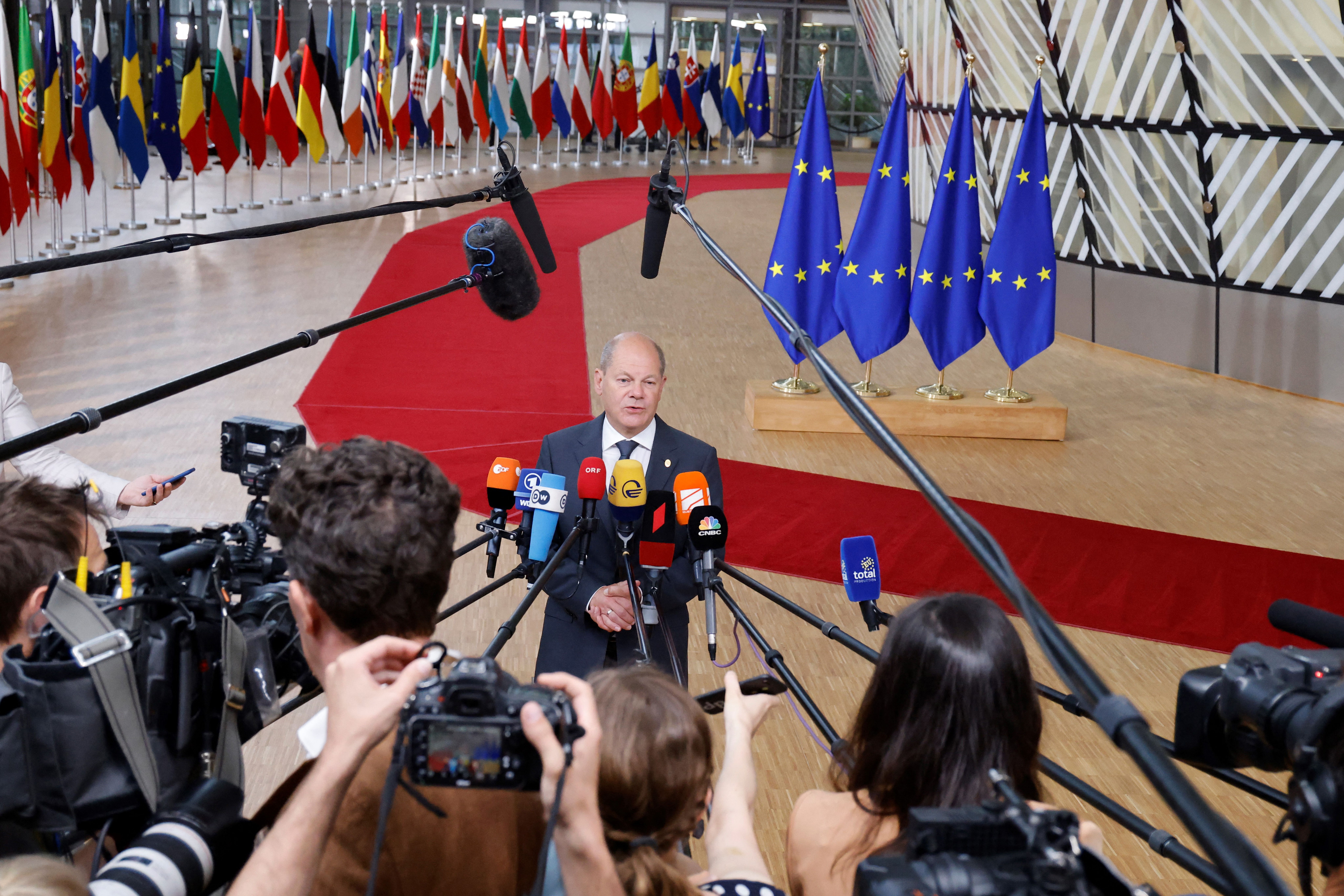 As Belgium and Brussels in particular are home to the EU, NATO and other important international institutions, the Capital of Europe attracts a lot of media attention. The Brussels-Capital Region is home to some 730 journalists, a number that doubles during EU Council meetings. Due to its international character, expatriate media are also quite active.
Brussels is the headquarters of the International (IFJ) and the European Federation of Journalists. The former is the world's largest journalists' organization, representing 600,000 media professionals, 187 unions and associations and 140 countries. The latter is a European umbrella organisation that represents 72 unions and professional associations and the interests of more than 320,000 journalists from 45 countries. Both international organisations have their headquarters in Residence Palace, a building in the heart of the European quarter in Brussels. 
International Press Centre
Residence Palace in fact the International Press Centre (IPC), a dynamic communication centre that offers facilities and services while working closely with journalists' associations. Together with the International Press Association (IPA-API), the IPC tries to unite the international and local press through various activities: receiving and bringing together foreign correspondents, promoting contacts with Belgian and European civil society and the world of business, research and academia. Journalist associations from Belgium and abroad have their own service centre in the Residence Palace, which offers professional advice, assistance and services to foreign journalists working in Brussels.
All these facilities and services come in handy, as there are quite a lot of journalists active in the Belgian capital. Due to the presence of many important international bodies, hundreds of international media professionals from various international media outlets are present in Brussels. Their number even doubles when European Council meetings or European summits are scheduled. In 2018, there were 1,219 non-Belgian media specialists accredited with the EU, including 81 technicians and 158 cameramen. Together they represented no less than 535 accredited media. 
Media for expats
There are also several media channels available for foreign journalists and expatriates residing in Belgium to keep abreast of the news in their host country. The Brussels Times is Belgium's largest daily news medium, offering "expats, foreigners and internationally-minded Belgians continuous high-quality coverage of Belgian news, EU affairs and opinion pieces".
The Bulletin, Belgium's oldest English-language media outlet, is a web magazine covering news about Brussels and Belgium. Its readership is mainly made up of the expat community in Brussels. The Bulletin connects "expats, newcomers and internationally minded residents of Belgium who together are shaping a new diverse community".
German-speaking expats can also follow the Belgian news closely via the online medium Belgien.info. The project was born in 2002, after two German journalists, Rudolf Wagner and Heribert Korfmacher, left Brussels but still wanted to use their years of knowledge in some way. The German-language online newspaper was immediately approved by like-minded people from Germany, Austria, Switzerland and Luxembourg. 
Belgieninfo.net sees itself as an information source that provides German speakers living in Belgium with information about their host country. The top-level domain "belgieninfo.net" means that the editors do not see themselves as 'German' or 'Belgian', but as a meeting place for Belgium fans with passports from different countries who want to build a bridge between each other.
This article is part of the five-part series Expats in Belgium.
(AHU)
© AFP PHOTO LUDOVIC MARIN - Germany's Chancellor Olaf Scholz answers journalists' questions as he arrives for a meeting of the European Council at The European Council Building in Brussels on June 24, 2022.