"Excess profit" tax to be created before the end of 2022, says Belgian PM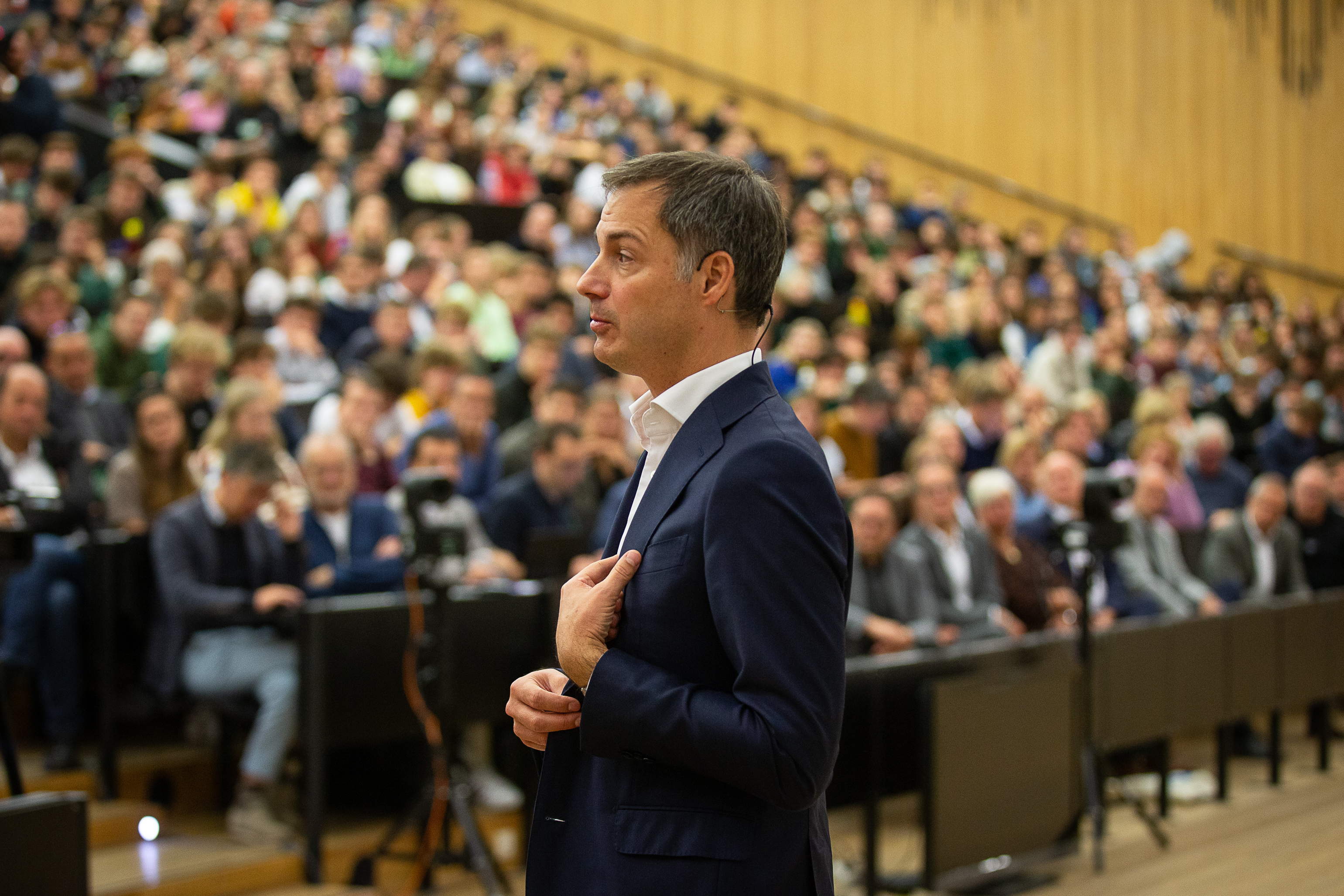 Belgium will introduce a tax on the surplus profits of energy producers before the end of this year. The new measure was announced by Belgian Prime Minister Alexander De Croo this Tuesday 4 October at Ghent University, during an opening lecture in the Political Sciences faculty. Nevertheless, the prime minister preferred not to detail how the tax will look like and what it should yield.
The federal government has been negotiating the budget for next year and 2024 since last week. The discussion about the excess profit tax, a kind of crisis contribution from energy producers, is part of those discussions.
Energy Minister Tinne Van der Straeten put a proposal on the table last weekend that would yield 4.7 billion euros this year and next. In that proposal, the contribution is higher than the ceiling proposed by the European Commission in its regulatory framework. 
In addition, the excess profit tax would have to be paid for two years, while the EU is thinking of a period of seven months. According to Van der Straeten, Europe allows this, but various members of government have already shown their reservations on stage and behind the scenes. 
Prime Minister Alexander De Croo emphasized at Ghent University on Tuesday that the excess profit tax must be introduced before the end of the winter. How that should be, however, is still up for debate, he said, and the profits are still "to be seen." "There's still discussion about this, but that's not necessarily a problem," he added.
De Croo agreed that Europe allows Belgium to go further than the European framework. "It is clear that it will be a heavy burden." Moreover, it is not a budgetary operation, and the money must flow back to society, he emphasized. More details will follow in a week in the House, where the prime minister will give his 'State of the Union'.
Finally, the prime minister reiterated at Ghent University that Belgium continues to argue for a European ceiling on gas prices. Fifteen countries are now following Belgium, but Germany, among others, is on the brakes.
"Certain countries think they can solve it alone, but I think that's wrong," the prime minister said. "Month after month, we are now pouring billions of European wealth straight into Russia. That hurts me. I believe in the free market, but if it doesn't work, you have to intervene," he said.
(VIV)
#FlandersNewsService
© BELGA PHOTO (BELGA PHOTO JAMES ARTHUR GEKIERE) Belgian Prime Minister Alexander De Croo during the opening lecture at UGent university, 4 October 2022.