Evenepoel second in Vuelta a España time trial: 'Not my best day'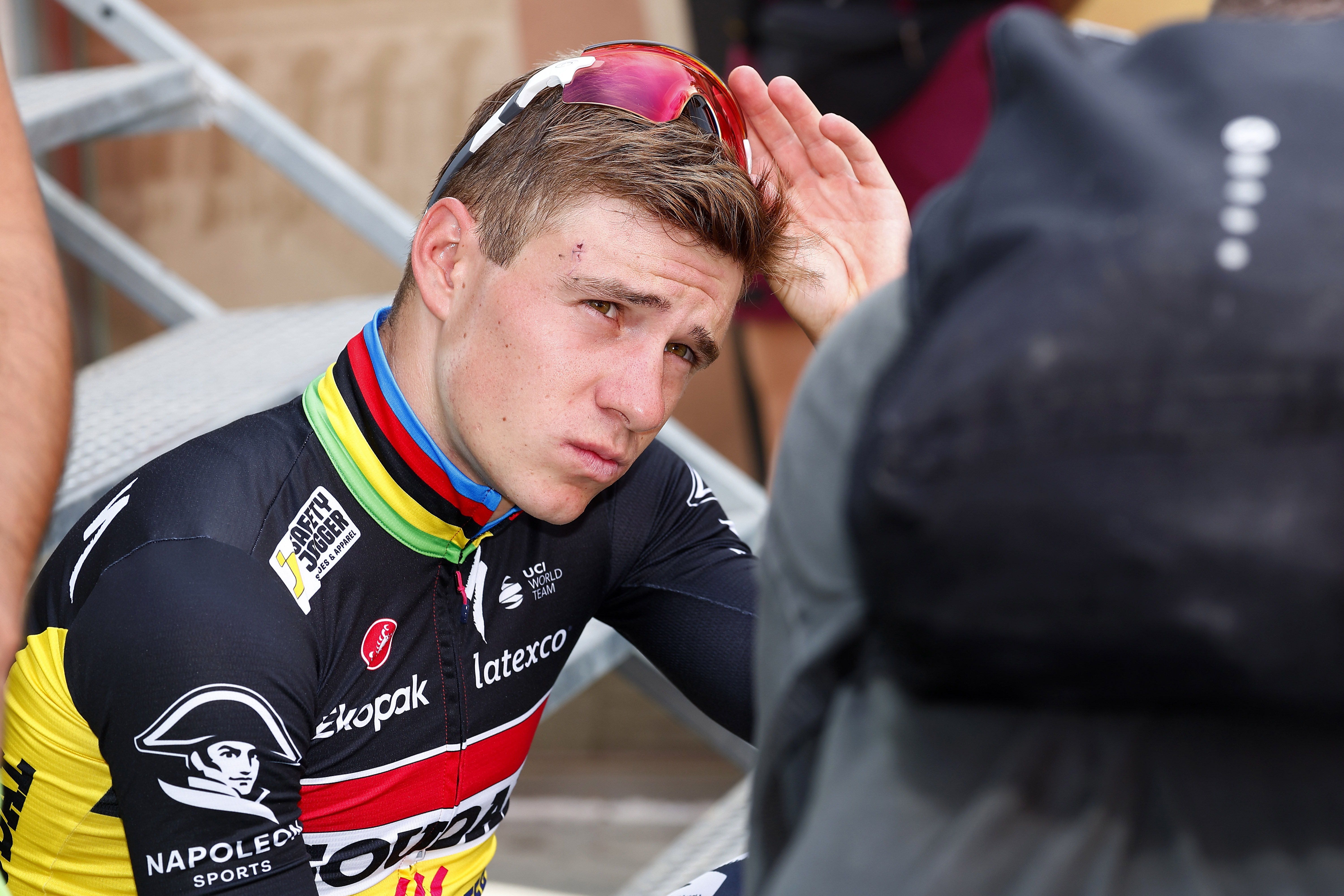 World time trial champion Remco Evenepoel came away from the only individual time trial of this year's Vuelta a España with mixed feelings. He was beaten by Italian Filippo Ganna, but finished far ahead of the rest of the contenders.
"I didn't have my best day," Evenepoel told the Belgian press. "I After about 10 minutes I had a difficult moment for a while. That's when I lost the time trial, I think. After that I more or less kept up with Ganna and was ahead of the rest."
"If I want to lose to anyone, it's him"
"A time trial in a big Tour is always different from a one-day time trial. It was nine days of really hard racing, but Ganna was able to kind of save himself for nine days. If I had been able to do the same, I might have won. But I won't put it on that. Sixteen seconds on someone who has a patent on this kind of time trial, that's not bad. If I want to lose to anyone, it's him."
Evenepoel made progress in the battle for the overall win. "Almost half a minute on Roglic, a minute and a bit on Vingegaard, that's good, isn't it?" he said of the time gained on his rivals. "It's a nice lead, but there's still a lot to do. It's no lie that I would have liked to win today, but I have to live with it. And now we have to build on the momentum from last weekend. I felt I was getting better every day last week."
© BELGA PHOTO PEP DALMAU