Evacuation of squat in Schaerbeek to end on Wednesday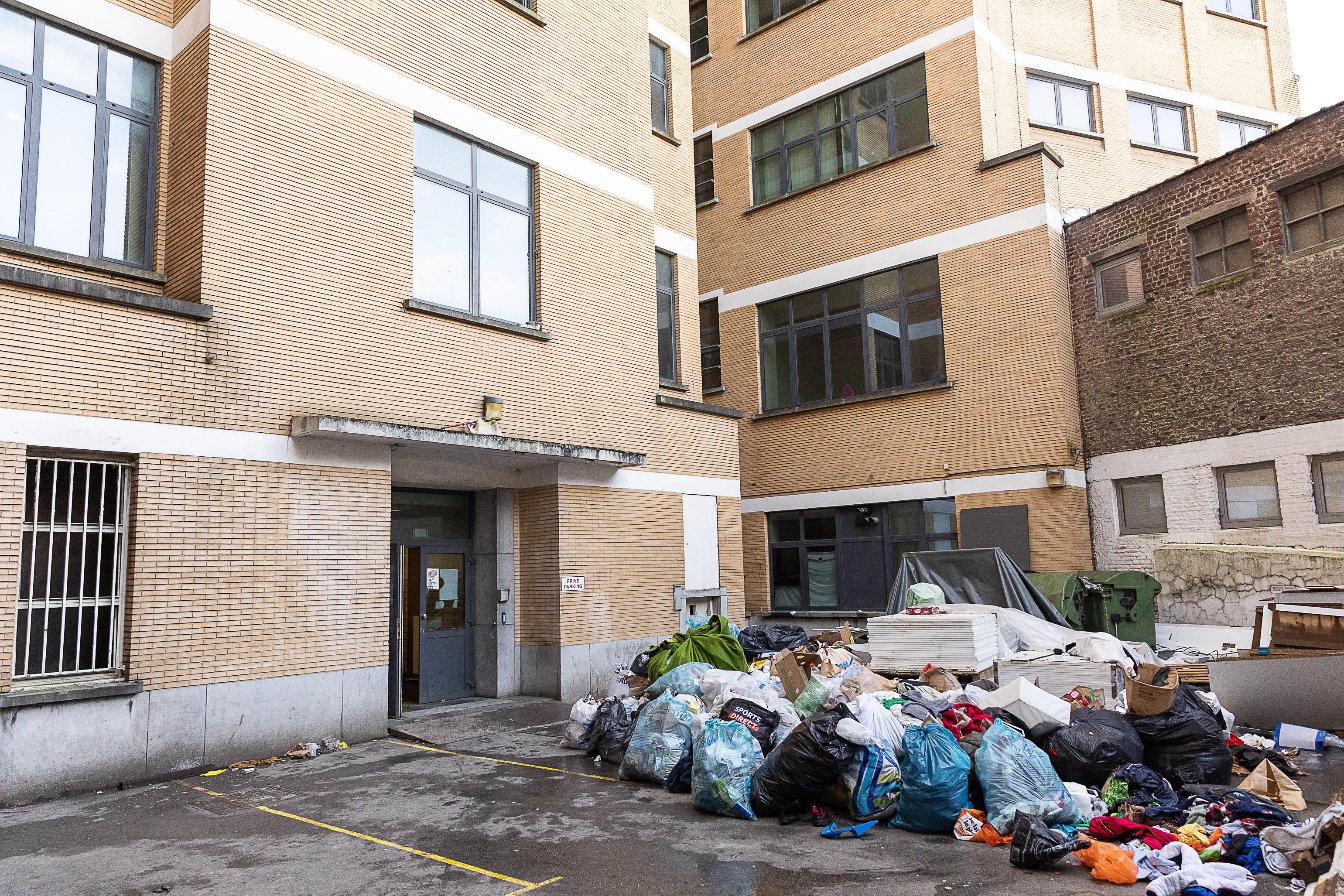 The occupation of the squat in Rue des Palais in Schaerbeek should come to an end on Wednesday. Fedasil will remove the last registered asylum seekers on Tuesday and afterwards the Brussels region will take responsibility for offering the remaining squatters a new place.
Fedasil has transferred hundreds of asylum seekers from Rue des Palais to shelters in recent weeks. Last week, 550 people were given new shelter, and up to 40 people a day were given a place in the reception network in the last few days.
On Tuesday morning, the last asylum seekers will be transferred to Fedasil centres. The remaining people, who have not yet been registered by Fedasil and are still staying in the squat, will then be taken in by the Brussels region.
"We are going to transfer those people to three other shelters. We want to clear the situation because it is dangerous and unhygienic there. The remaining people will go with the region voluntarily," said Zeynep Balci, spokeswoman for Brussels Prime Minister Rudi Vervoort.
They will be registered at a neutral location, and receive care, a meal and new clothes. From there, they will then go to reception centres provided by the Brussels region, pending their registration with Fedasil. The final evacuation will take place on Wednesday and police forces will be present to evict the last occupants. Afterwards, the building will also be locked so that no one can enter.