EuroPride goes ahead in Belgrade after all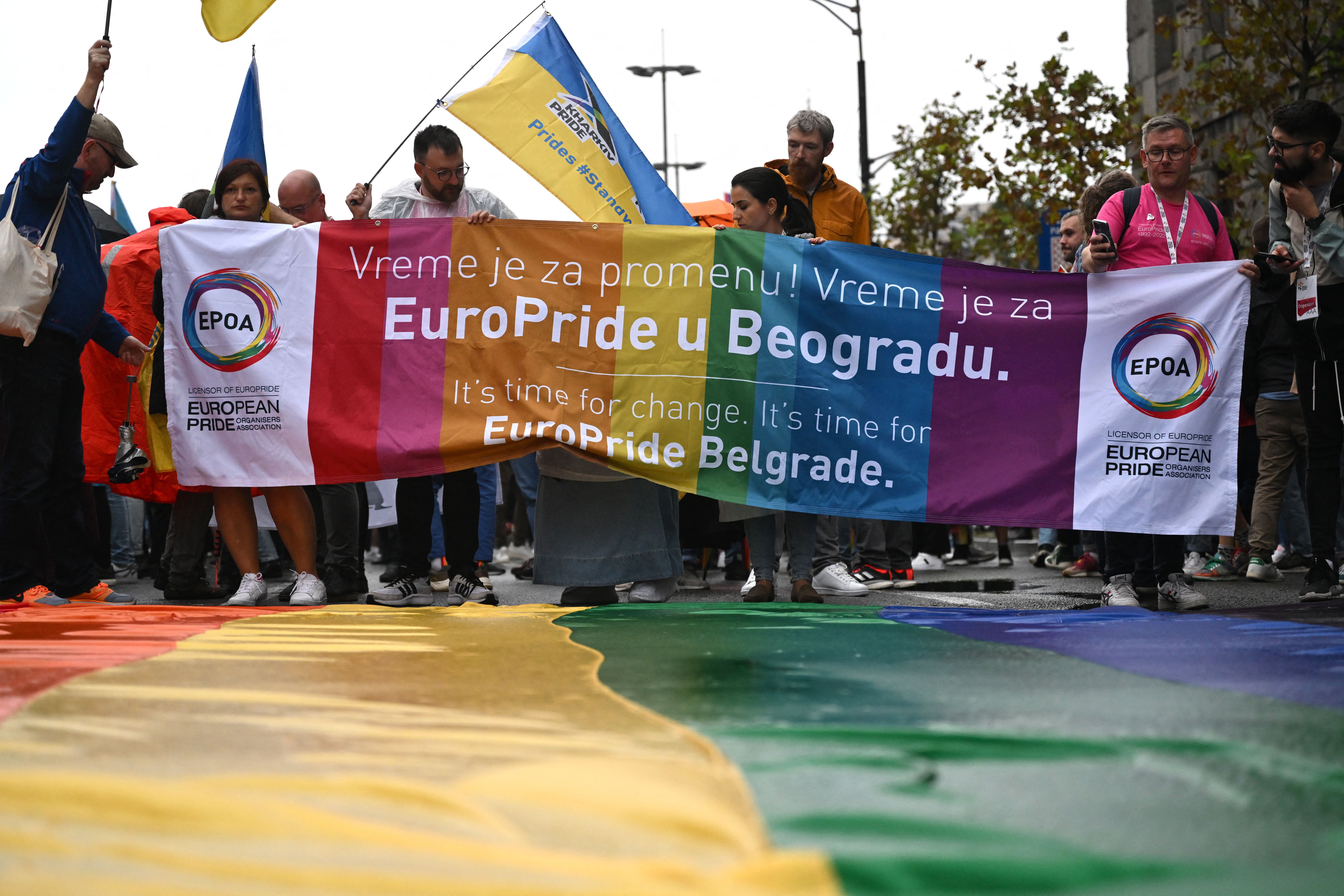 The EuroPride is on its way in Belgrade after all. Serbian authorities had banned the event "for security reasons", but now - under pressure from the international community - Brnabić promised that the EuroPride "will go ahead safely". The march started at 5pm on Saturday in Belgrade. The prime minister promised that the streets of the Serbian capital will be safe during the event.
"We are overjoyed that the prime minister has kept the promise she made in 2019 to support EuroPride in Belgrade. EuroPride is a celebration of love, a movement for equality and part of a global campaign for human rights," responded Kristine Garina, president of the European Pride Organisers Association. "It embodies European values and is not a threat to anyone, especially not Serbia."
Thousands of diplomats, members of the European Parliament and other European and international leaders also joined the march, including the Belgian deputy prime minister Petra De Sutter. She had a meeting with Serbian prime minister Ana Brnabić on Wednesday, where she pleaded for the march to be organised anyway. "Scrapping a march does not necessarily take away tensions, but can also create them," De Sutter said at the time.
(TOM)
© ANDREJ ISAKOVIC / AFP