European taxis plan large-scale demonstration in Brussels on 8 September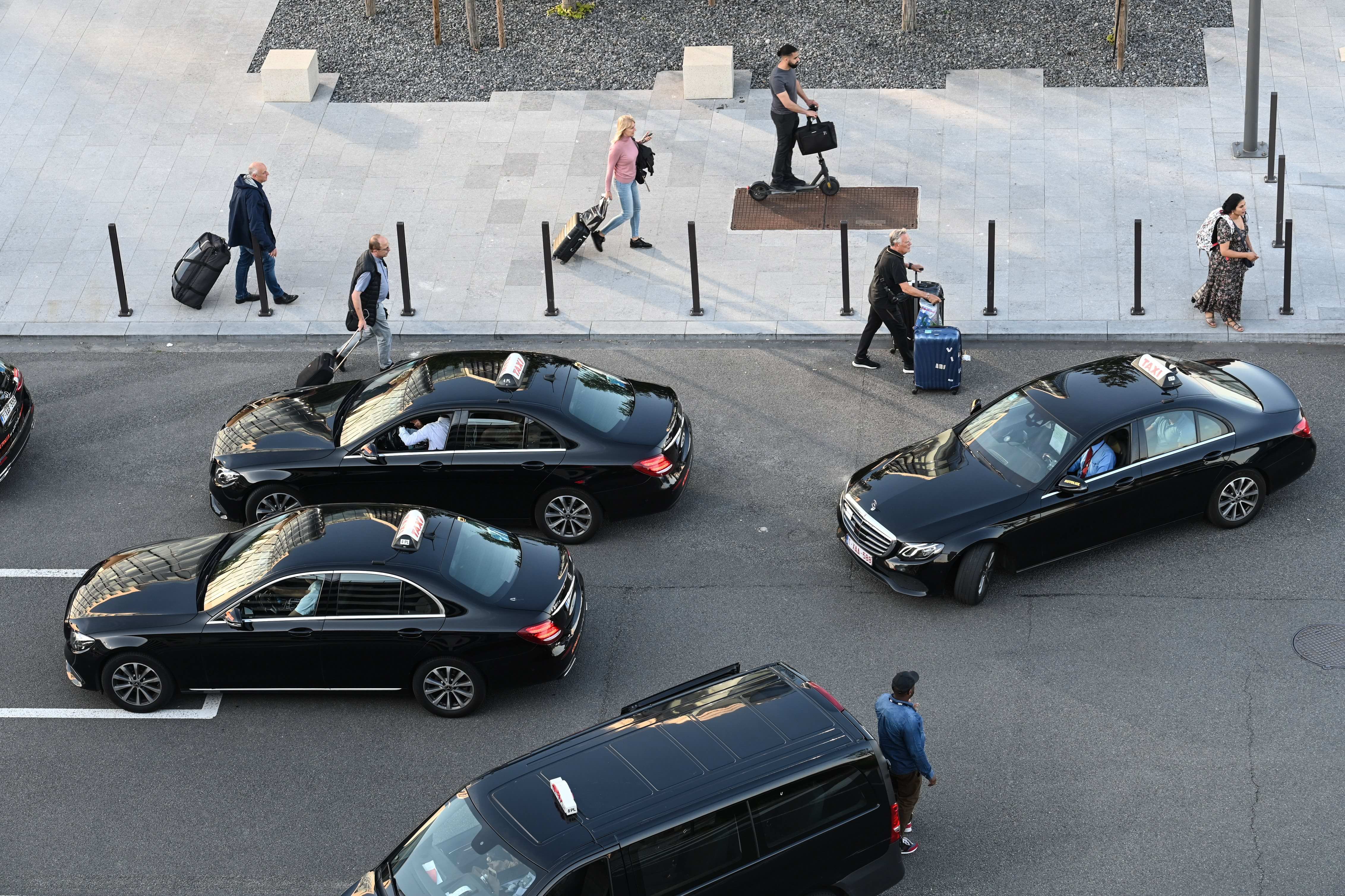 The 'Brussels World Strike,' a demonstration by the European taxi sector in the Capital Region, is scheduled to take place on Thursday 8 September to demand clarity about the so-called UberFiles.
For some time now, calls have been circulating on the internet, especially on various taxi websites for taxi drivers and associations from across Europe to join the demonstrations in Brussels. Elite Taxi Belgium and several other associations are organising the "historic" event.
"We have had enough of the opacity that came out so clearly from the UberFiles," Younes Zerrad of Elite Taxi Belgium told Bruzz. "It is time to clear things up. That is why we want to protest in the streets of Brussels on 8 September."
At 09:00, taxis from all over Europe want to meet at the Boulevard Roi Albert II near the North Station. "We expect a minimum of 1,500 taxis from Belgium, but also France, Spain, Portugal, Switzerland, Greece – you name it. All of Europe will be represented."
Holding all parties accountable
The taxis want to drive in the direction of the small ring road via the tunnels, where a Belgian delegation will stop at the office of Minister-President Rudi Vervoort. "We have a lot of questions for Mr Vervoort about the new taxi plan."
Immediately afterwards, the column of vehicles wants to move towards Rue Belliard and then end up on Schuman square, near the offices of the European Commission.
However, it is not yet clear whether the demonstration will be allowed to take place, as "the case is still being studied," a spokesperson for the Brussels-Capital/Ixelles police zone told The Brussels Times.
"An international delegation will demand a meeting with the President of the European Commission Ursula von der Leyen," Zerrad said. "The aim is to finally get politicians to use clear language about the UberFiles. All parties involved must be held accountable. We demand a national and even a European commission of inquiry to clarify this."
The UberFiles are a collection of over 124,000 documents with information concerning 40 countries dating between 2013 and 2017, leaked to The Guardian newspaper by Marc MacGann, a former major lobbyist for Uber.
Investigation demand
The information shows how the company "broke the law, duped police and regulators, exploited drivers and secretly lobbied governments across the world," according to the International Consortium of Investigative Journalists (ICIJ).
"We, European taxis demand that the entire UberFiles scandal will be investigated," the organisers of the demonstration stated.
"Former EU Commissioner for Competition and Vice-President of the European Commission, Neelie Kroes from the Netherlands, was closely involved. This former top official, who still works for the American company Uber, is strongly suspected of influence activities and illegal conflicts of interest."
"The main purpose of our demonstration on 8 September is to ensure that the Uber Files scandal is not covered up. It is important that stakeholders, including whistleblower Mark MacGann and ICIJ journalists, are heard."
© Taxi at Brussels Airport