'European Quarter deserves better': Brussels to revive city's EU district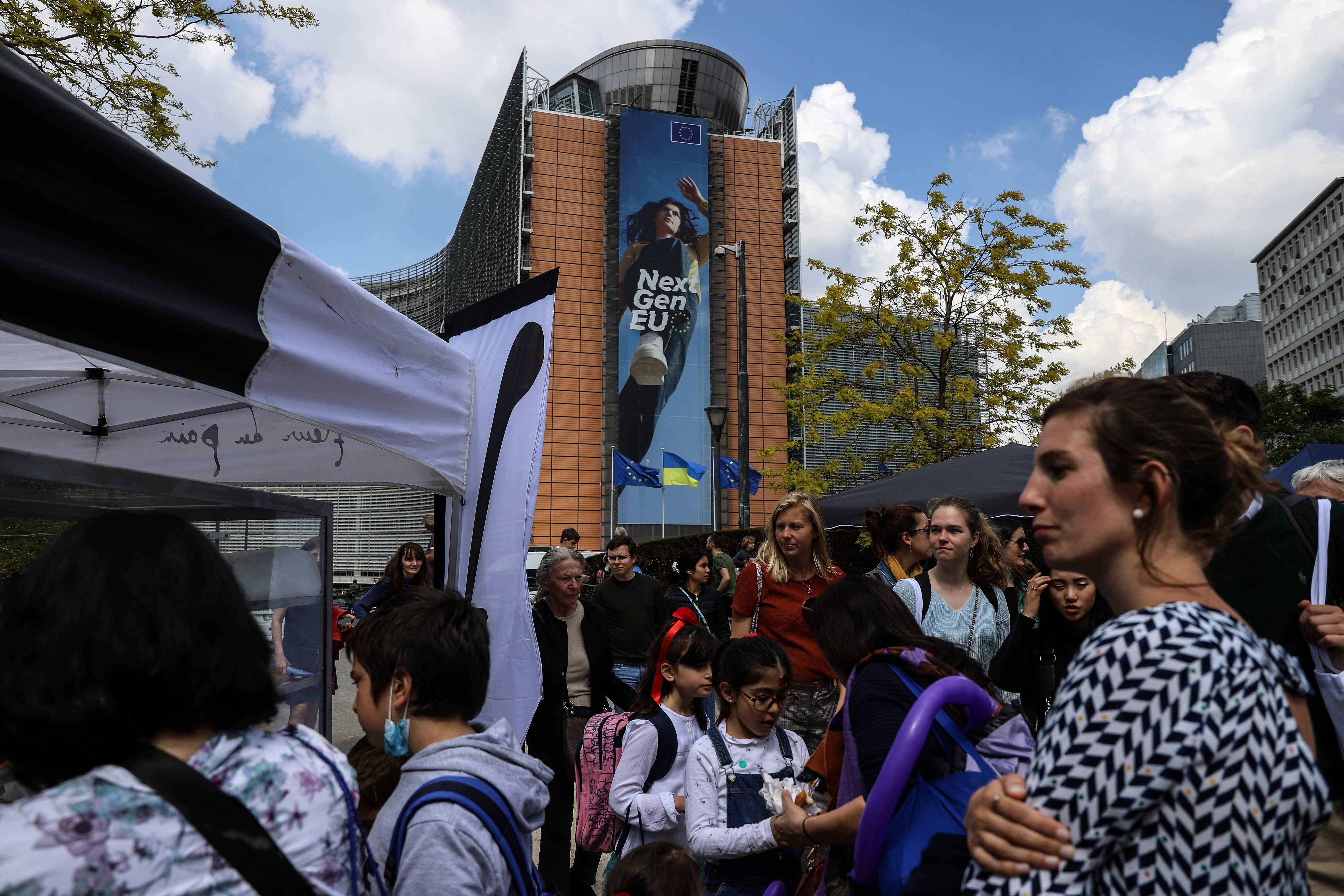 After the authorities' initial plans for the European quarter were shut down by the public, the Brussels regional government now aims to transform its EU quarter into "a vibrant and mixed neighbourhood" within the next 10 to 20 years.
The Brussels government wants to make sure that the EU district does not become, or remain, a "bubble" for those working at the international institutions located in the area, but instead, a vibrant part of the city where all Brussels residents feel at home.
"We are turning the page for the area, and together with the City of Brussels and the municipalities, we will build a future-oriented European Quarter from tomorrow," said state secretary for Urbanism Pascal Smet at a press conference on Thursday.
"No more tabula rasa every 30 years: the European Quarter deserves better," he said. "More housing, more facilities and a greener public space will shape this district in the coming years."
In addition to those, Brussels' minister-president Rudi Vervoort also stressed that a high-quality public space, controlled building heights and an unchanged density will also be taken into account. "We now count on the real estate sector to listen to this clear call, because together we will shape this district."
Nine basic principles
Vervoort stressed that the Government will remain strict in granting urban planning permits that have been applied for, and is proposing a 'Shared Vision,' based on nine principles:
Firstly, the Maelbeek area between the City centre and the Schuman roundabout will be upgraded, Smet stressed. "The area has a lot of potential, but it is just not being used."
Secondly, the current density of the neighbourhood must be maintained, and the density of the courtyards of residential blocks should be reduced. The ground floors should also be activated by creating an interaction with public space and the space within the residential blocks. "Certain changes are possible, but only if they can be really well-integrated into the district," said Smet.
A third principle is respecting existing buildings to reduce the carbon balance of real estate operations and nuisance caused by construction sites. "We do not want to demolish buildings, but renovate and repurpose them. Demolition of buildings will be the expectation. A heritage study is also ongoing to see which post-war buildings we should keep as they are."
Converting run-down office projects into residential buildings and reintroducing a diverse housing supply will be the fourth point of attention. "The EU district is part of the city, and it is very important that the inhabitants also understand that," he added. "Areas such as Place du Luxembourg or Place de Londres can feel like a whole other world, but it is just a part of Brussels."
(VIV) 
© BELGA PHOTO (Valeria Mongelli / AFP)