European Parliament awards Sakharov prize to 'courageous Ukrainian people'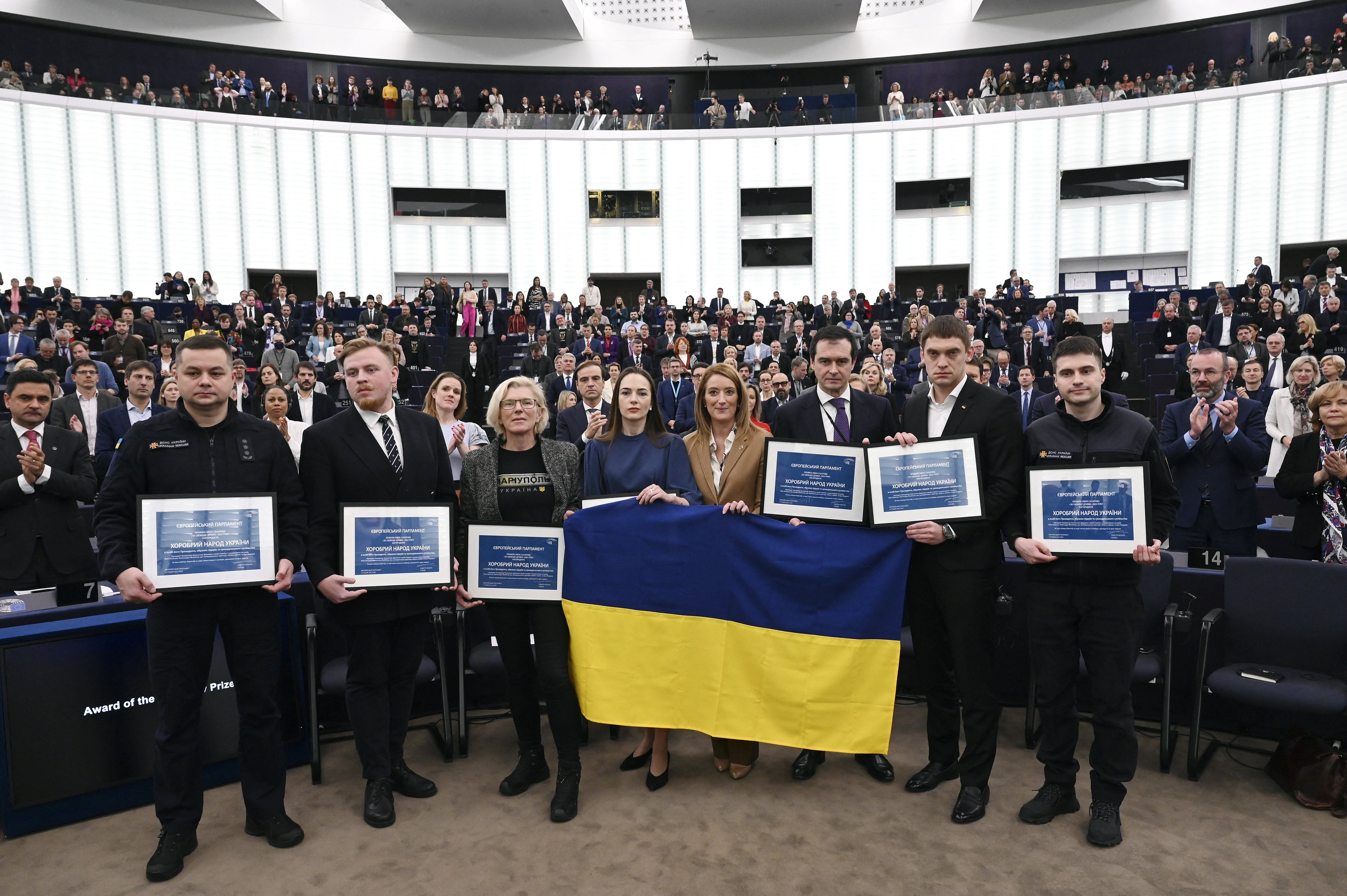 The 2022 Sakharov Prize was presented to "the courageous Ukrainian people" at the European Parliament in Strasbourg on Wednesday. The prize honours individuals and organisations working for human rights and fundamental freedoms every year. President Volodimir Zelensky addressed the MPs via video link and joined them in a minute's silence for the victims of the war in his country.
That this year's Sakharov Prize goes to Ukraine should come as no surprise in the context of the Russian invasion. The war comes at a huge cost, while the Ukrainian people are fighting for their security, sovereignty, independence and territorial integrity. Every day, Ukrainians fight for freedom, democracy, the rule of law and European values, the Parliament said.
"Europe's message is clear: we stand by Ukraine," parliament speaker Roberta Metsola said. "We will not look away. The Ukrainian people are not only waging a war for independence, but also a war of values. The values that form the basis of our life in the European Union and that we have long been allowed to take for granted every day."
At the award ceremony, the Ukrainian people were represented by President Zelenski, elected leaders and civil society. Human rights lawyer Oleksandra Matvichuk of the Center for Civil Liberties, which won the Nobel Peace Prize this year, was present, as well as Melitopol mayor Ivan Fedorov.
Last year, the Sakharov prize was awarded to Russian opposition leader Aleksey Navalny. Parliament speaker Roberta Metsola called again on Russia on Wednesday to immediately and unconditionally release Navalny.
© FREDERICK FLORIN / AFP