European Parliament approves Wopke Hoekstra as commissioner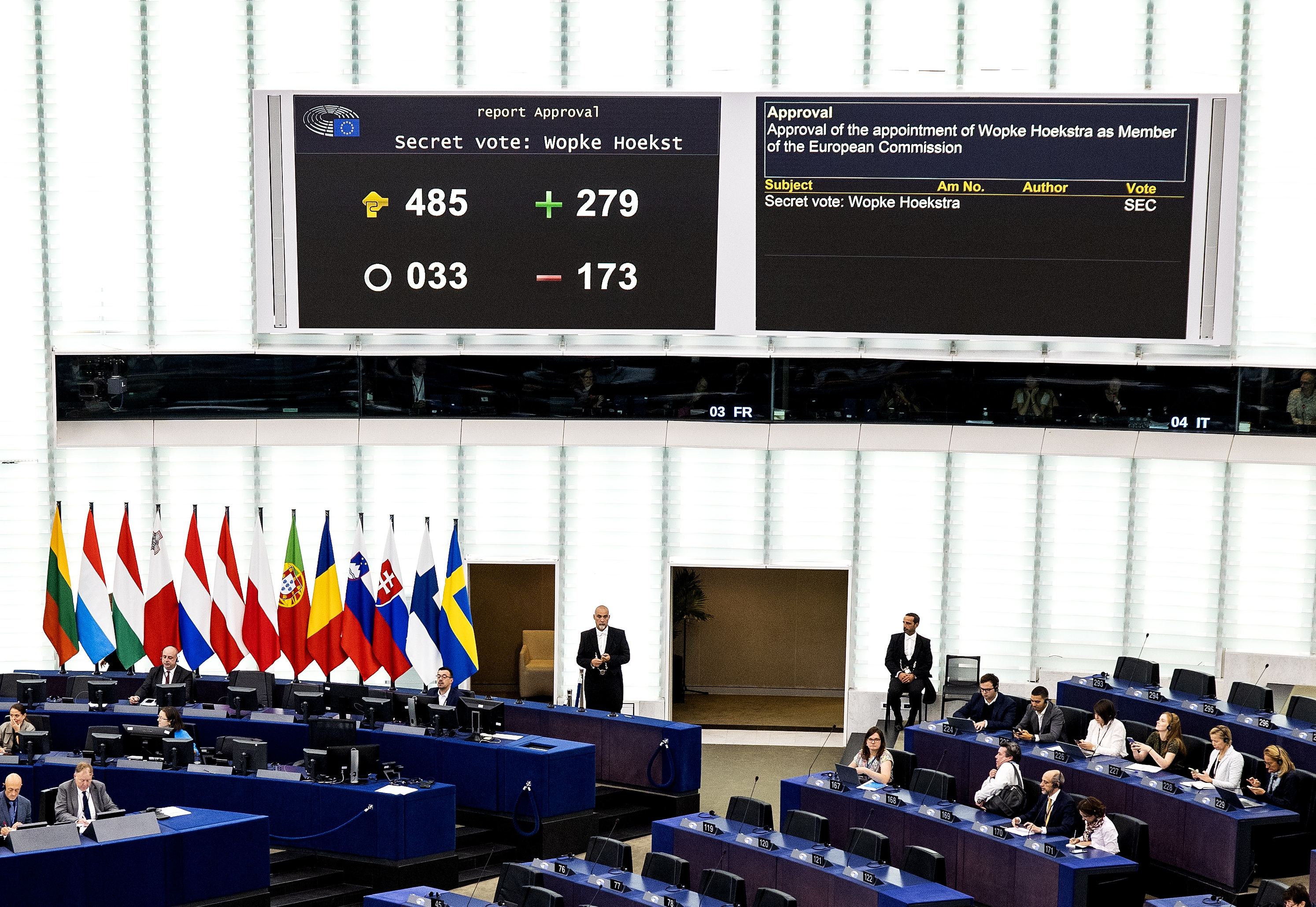 The European Parliament approved the appointment of Wopke Hoekstra as European commissioner for Climate Action on Thursday. The former Dutch Finance and Foreign affairs minister will succeed Frans Timmermans. 
Maros Sefcovic, already a commissioner, will take over Timmermans' post as executive vice-president for the Green Deal. Parliament also gave the green light to Sefcovic's appointment.
Earlier this week, Hoekstra and Sefcovic faced a hearing in the parliament's environment committee. After answering additional written questions, a majority of the committee approved their appointment on Wednesday.
Their appointment was put to a vote in the parliament's plenary session on Thursday afternoon. Hoekstra's appointment was approved by 279 votes to 173, with 33 abstentions. Sefcovic's appointment was approved by 322 votes to 158, with 37 abstentions. The vote was secret.
Strictly speaking, the European Parliament's approval is only advisory, but appointing commissioners who do not have the support of the Parliament is politically particularly sensitive.
© PHOTO ANP RAMON VAN FLYMEN