European foreign ministers hold 'historic' meeting in Kyiv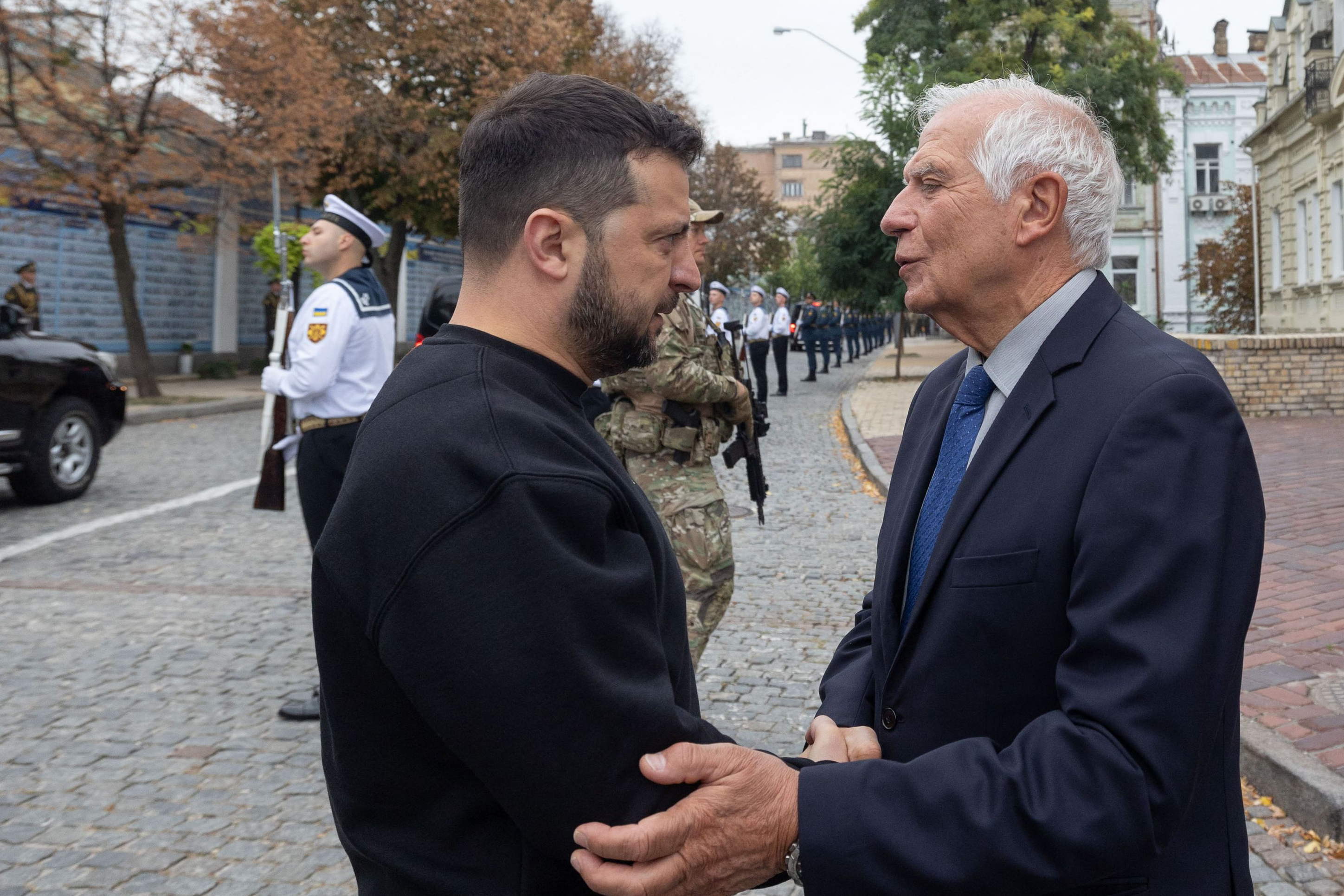 EU foreign ministers travelled to Kyiv on Monday for an informal meeting, Josep Borrell, the European Union's High Representative for Foreign Affairs, announced. The informal Foreign Affairs Council, also attended by Belgium's Hadja Lahbib, is intended to demonstrate European solidarity with Ukraine.
According to Borrell, this is the first time such a meeting with representatives from all 27 member states has taken place outside the EU. The trip was not announced in advance for security reasons.
"We are convening a historic meeting of EU Foreign Ministers here in Ukraine, candidate country and future member of the EU," Borrell wrote on X, formerly Twitter. "We are here to express our solidarity and support to the Ukrainian people." The message includes a video of Borrell being welcomed by Ukrainian Foreign minister Dmytro Kuleba.
The meeting shows that Ukraine's future lies within the EU, Kuleba said. "This is a historic event because, for the first time, it is taking place outside the borders of the EU but within the future borders of the European Union."
"We are more united than ever in our solidarity with the Ukrainian people"
The Hungarian Foreign minister is absent, but Budapest has sent a senior diplomat. Lahbib said in a press release that "more than a year and a half after the start of the war unleashed by Russia, we are more united than ever in our solidarity with the Ukrainian people".
The informal council will also be an opportunity to take stock of the situation on the ground and the support provided by the EU in the presence of Ukrainian president Volodymyr Zelenski, Lahbib added. She will also visit the Hope and Healing children's home run by the NGO Save Ukraine and meet the staff of the Belgian embassy.
Slovak elections
The European visit to Ukraine comes after a weekend of bad news for the government in Kyiv. In Slovakia, Ukraine's neighbour and hitherto staunch ally, the populist Smer party of former prime minister Robert Fico won the parliamentary elections. Before the elections, Fico had announced his intention to cut off arms supplies to Ukraine. On the sidelines, Kuleba insisted that he "respects the choice of the Slovak people".
"It is too early to say how the outcome of these elections will affect Slovakia's position," he said. "We have to wait until the coalition is formed and then, based on its composition, we will draw the first conclusions."
© PHOTO PRESS SERVICE / AFP
---
Related news