European Commission releases green industrial plan to face competition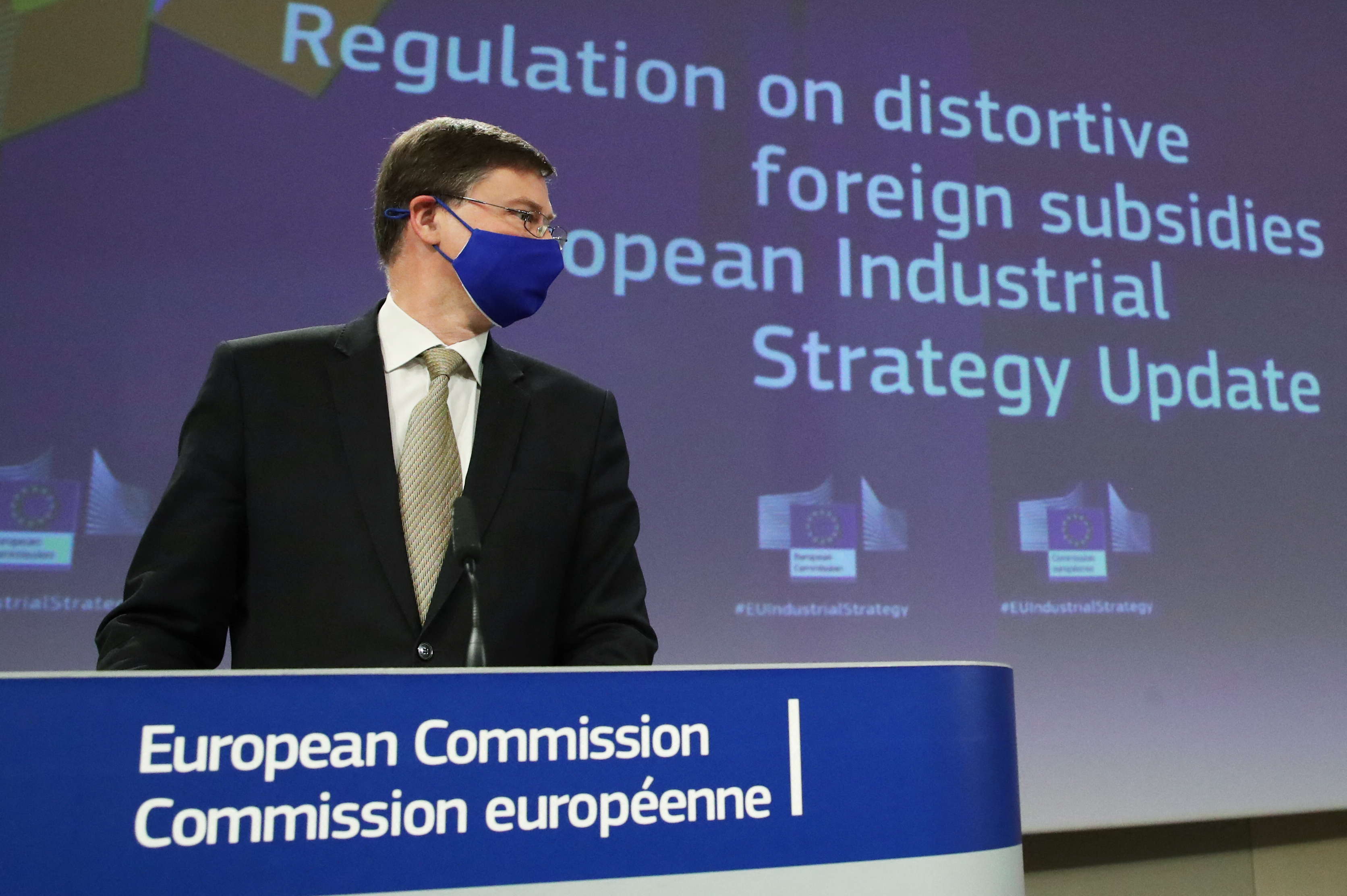 The European Commission presented its long-awaited green industrial plan this Wednesday, February 1. This "Green Deal Industrial Plan" is Europe's response to the subsidies that the United States has released for its green industry and to compete with China.
The plan includes loosening state aid rules until the end of 2025, so member states can more flexibly offer support to well-targeted industrial sectors. Authorization procedures will also be simplified and accelerated.
To help the less fortunate Member States support their industry, the Commission wants to set up a new investment fund by the summer, the European Sovereignty Fund.
Another part of the plan concerns future legislation on critical raw materials for industry, as well as legislation for a carbon-neutral industry, which must guarantee the stability of Europe's supply chains.
This plan will be presented to EU Heads of State and Government at the end of next week in Brussels. It will then be amended according to the feedback obtained, to return to the European summit in March.
Belgian support
On January 11, Belgian Prime Minister Alexander De Croo joined the group of European leaders who were calling for additional measures for their own industry as the United States started subsidizing domestically produced goods. 
"We have to act as a European bloc," De Croo said in an interview with Bloomberg news agency. "Everyone today realizes that it is of geopolitical importance to keep industrial activities, such as heavy industry, chemicals and so on, here in Europe," he added.
First reactions in the European Parliament are rather negative, claiming the plan is insufficient.
(VIV)
European Commission Vice President Valdis Dombrovskis listens during a joint press conference on European industrial strategy in Brussels, on May 5, 2021. ©BELGA PHOTO (YVES HERMAN / POOL / AFP)