European Commission proposals "not enough" to lower energy prices, says Belgian PM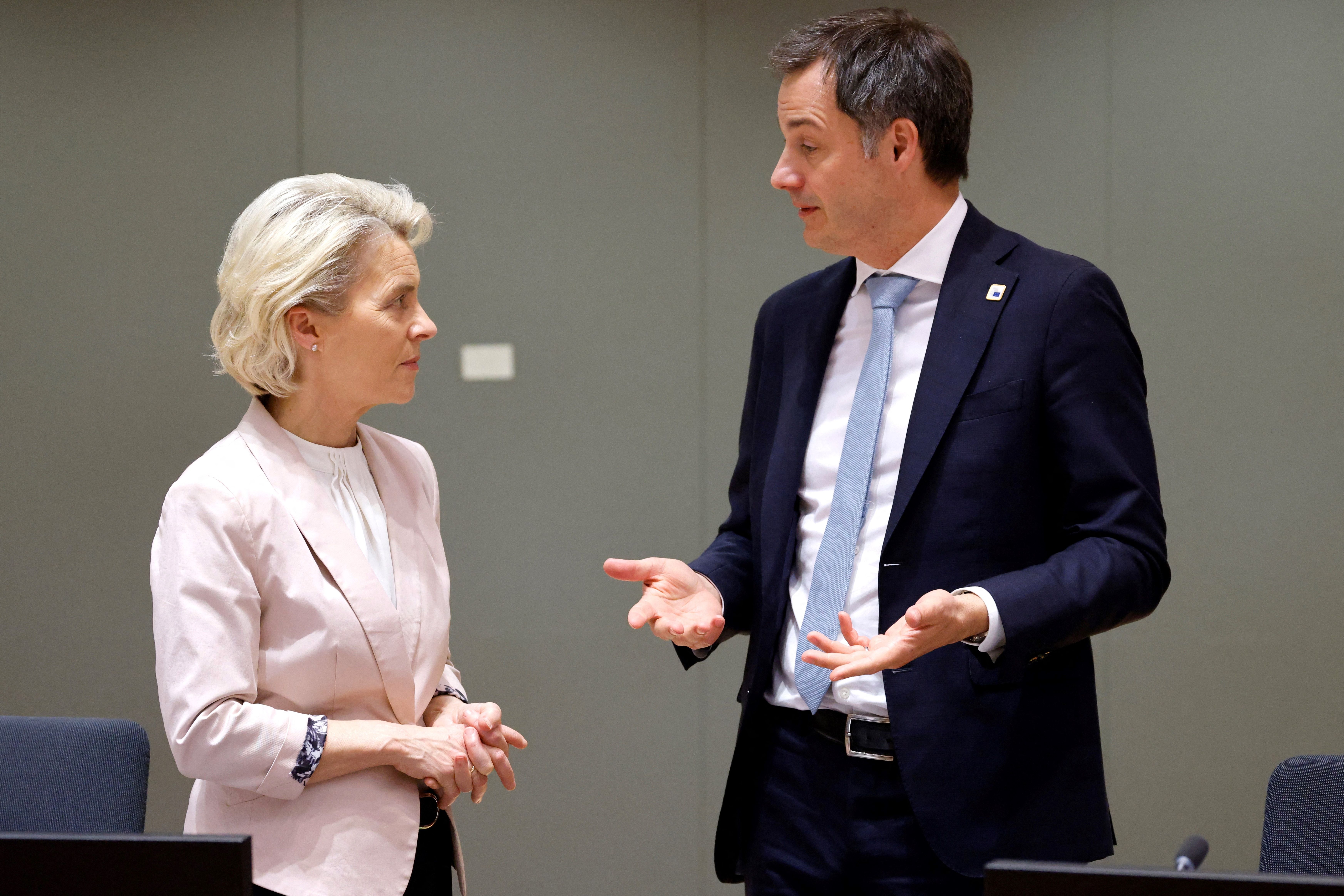 The European Commission's proposals for the EU Member States to protect consumers and companies from skyrocketing energy prices are "not enough" to bring prices down, said Belgian Prime Minister Alexander De Croo.
While De Croo was heavily criticised for what experts called "a wasted effort" following the Consultative Committee at the end of August, he is now criticising the Commission's five proposed measures for the same reasons.
"No, this is not enough. Our proposal is on the Commission's table and is very clear: a 'cap' on all gas prices," De Croo's spokesperson told Belga News Agency.
On Wednesday, Commission President Ursula Von der Leyen put forward five proposals that European Energy Ministers will consider during their meeting on Friday.
Ceiling on all gas prices
One of them is a cap on the price of Russian gas imported into the EU. The profits of low-cost power producers could be capped as well, and the Commission also expects a "solidarity contribution" from oil and gas companies.
For De Croo, however, there should be a ceiling on all gas prices, regardless of the origin of the gas. Asked about that option, Von der Leyen did not want to rule it out. "That is on the table. We are looking into that as well," she said.
Following the Consultative Committee last week, De Croo said that while Belgium would "pull out all the stops" to lower the energy prices, but he added that "the bleeding can only be stopped at the European level."
But that cannot be done with these five measures alone, according to him. "If this is it, we will continue to carry massive tax money to the gas-producing countries," De Croo said.
Meanwhile, Energy Minister Tinne Van der Straeten added that it is time for a "more decisive" approach, but the question is whether that would stand a chance. There is no need for unanimity in the European Energy Council on Friday, a qualified majority is sufficient.
(VIV)
#FlandersNewsService
© BELGA PHOTO (Ludovic MARIN / AFP) European Commission president Ursula von der Leyen (L) speaks with Belgium's Prime Minister Alexander De Croo (R) in Brussels, 24 March 2022.