European Commission implores Belgium to "contain primary spending"
22 November 2022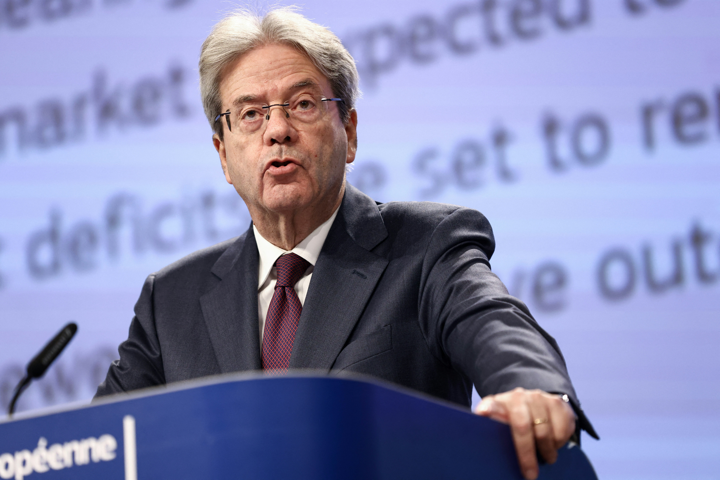 Belgium is exceeding European guidelines with its 2023 budget, the EU Commission warned on Tuesday in its analysis of the country's draft budget submitted a few weeks ago. According to previously reached agreements, Belgian government spending is too high. The Commission points the finger at the automatic indexation (adjustment for inflation) of civil servants' wages and broad energy support measures. Sanctions are not expected, but the Commission does implore Belgium to "contain" such spending.
For its analysis, the Commission relies on policy recommendations adopted at the European level (and therefore approved by Belgium). Europe has called for "prudent" budget policies in 2023, meaning that the growth of primary expenditure (i.e. excluding interest charges) should be lower than the expected economic growth. This is crucial for countries already struggling with high debt ratios. Just a fortnight ago, the Commission predicted that Belgium's debt would rise to around 108 per cent next year while the budget deficit would clock in at 5,8 per cent.
The Commission now notes that the federal government's budget only partially follows European recommendations. Belgium has a so-called expansionary budget policy, with deficits rising. Not only is primary spending higher than predicted growth, but in addition it is not exclusively the result of energy support measures and support to Ukrainian refugees (expenditures for which the Commission has suspended the application of European budgetary rules, ed.).
Sanctions are not expected. However, the Commission does want to enter into discussions with the government on "containing" primary expenditure.
It is precisely because of this suspension, which allows member states to let their deficits exceed 3 per cent of GDP and not to reduce their debt ratio for a while, that Belgium need not fear sanctions. However, the Commission does want to enter into discussions with the government on "containing" primary expenditure.
According to the Commission, the growth in primary expenditure has much to do with the automatic indexation of civil servants' wages, pensions and benefits. Furthermore, energy support - as in most other member states - is not sufficiently targeted. "As we expect energy prices to remain high next year and support measures to be prolonged, these measures need to be adjusted urgently to avoid unnecessary pressure on public finances," notes European Economy Commissioner Paolo Gentiloni. Overall, European countries should also push for further reductions in the use of fossil fuels.
(BRV)
European Economy Commissioner Paolo Gentiloni © PHOTO KENZO TRIBOUILLARD / AFP