European Athletics Indoor Championships: Nafi Thiam wins gold with a world record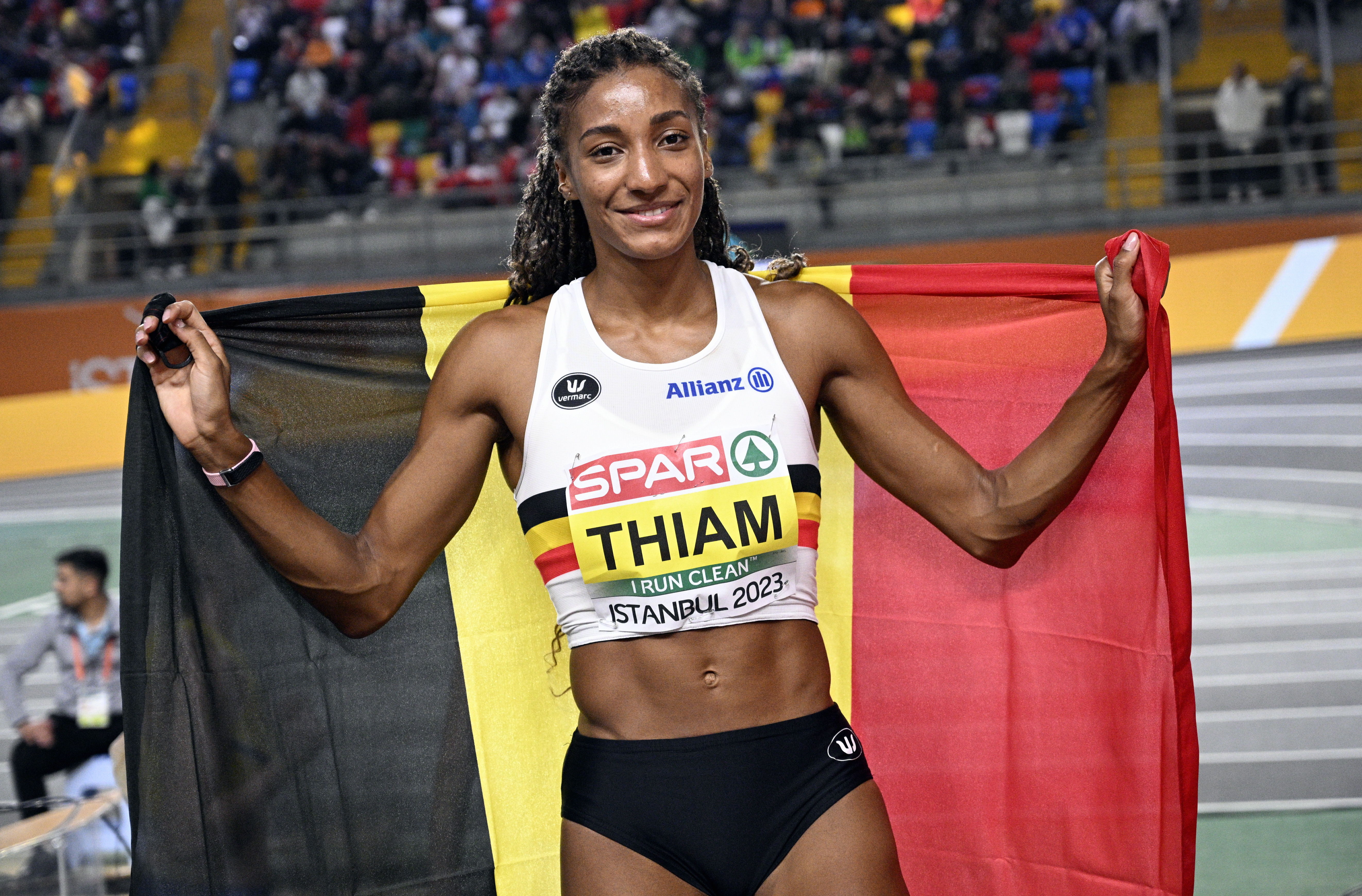 With a new world record, Nafissatou Thiam retained her title of European champion in the pentathlon at the end of the 800m, 5th and last event of the European Athletics Indoor Championships on Friday at the Atakyo Arena in Istanbul, Turkey. Noor Vidts took the bronze medal.
In the 800m, Thiam needed to run 2:16.70 to break the world record. She ran 2:13.60 to score 5,055 points, , the first official of her career, wiping out Ukraine's Nataliya Dobrynska who scored 5,013 on 9 March 2012 in Istanbul.
Noor Vidts ran 2:14.52 to finish on the podium, 3rd with 4,823 points behind Poland's Adrianna Sulek (5,014 points), who also beat Dobrynska's world record, the silver medalist.
Belgian Nafissatou Nafi Thiam celebrates after winning the women's pentathlon competition in a new world record at the 37th edition of the European Athletics Indoor Championships, in Istanbul, Turkey on Friday 03 March 2023. The championships take place from 2 to 5 March. © BELGA PHOTO JASPER JACOBS