EU-Ukraine summit: EU leaders to focus on military aid, Ukraine lobbying for membership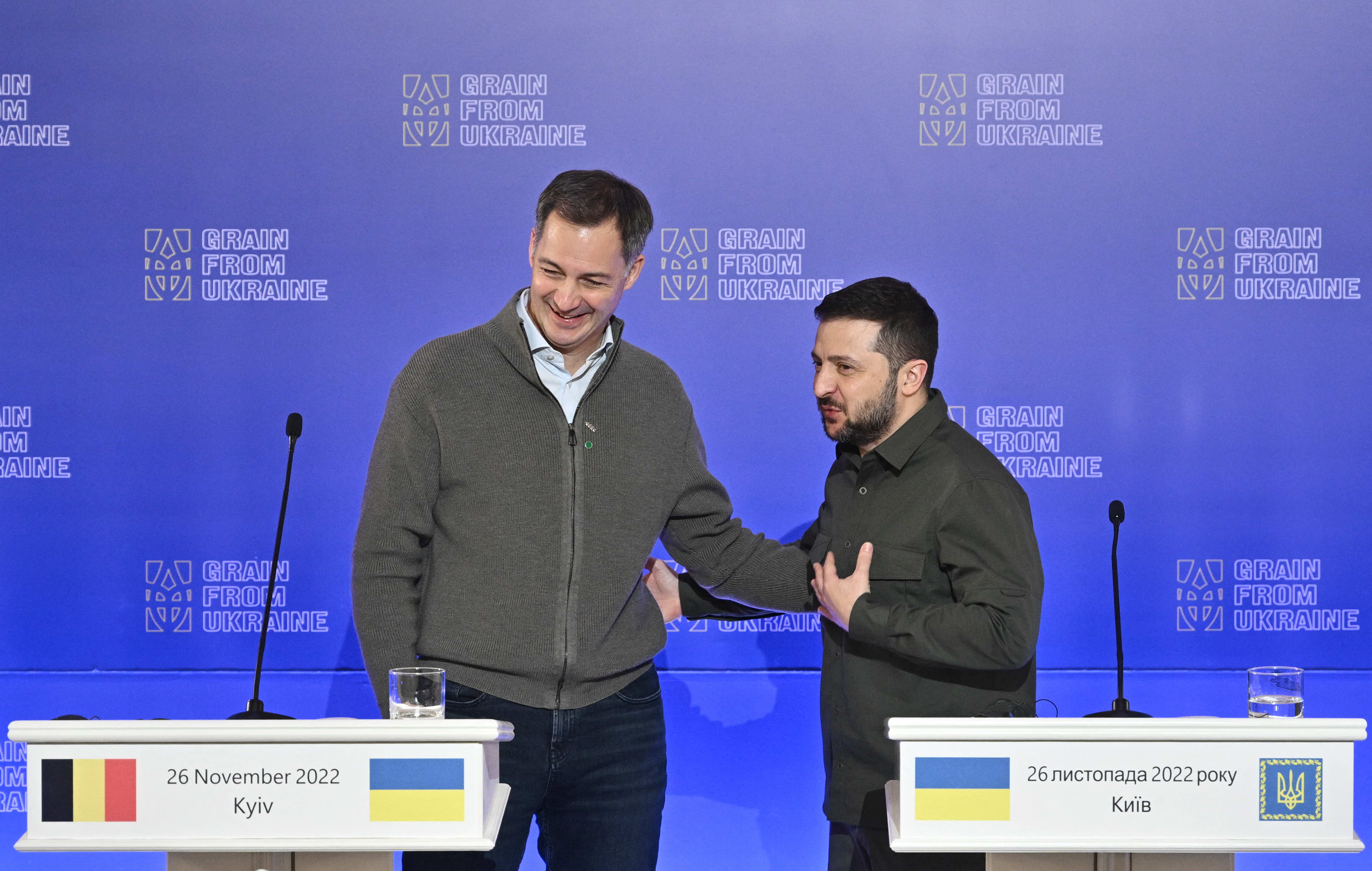 Many EU commissioners are traveling to Ukraine this Friday, February 3, to take part in a two-day summit in Kyiv. Ukraine wants to tackle EU membership prospects at this meeting, but EU leaders do not promise an accession timeline for the country under war with Russia.
Ukraine's prime minister, Denys Shmyhal, told the newspaper Politico that he hopes his country joins the EU within two years. "The EU will decide on further steps once all conditions specified in the Commission's opinion are fully met," a leaked EU draft seen by that newspaper and Euractiv states. 
Despite Brussels' good will to show some solidarity towards Ukraine on other fields, the EU membership issue may remain on hold due to tensions between Poland and the Baltic states and even between European Commission president, Ursula von der Leyen, and European Council president, Charles Michel.
Yesterday, the Belgian Prime minister Alexander De Croo reiterated ​ thorugh his Twitter account that Belgium's support for the Ukrainian people remains "unwavering". He mentioned inititiaves on "military and humanitarian" areas, such as the latest military aid from Belgium to Ukraine, but this time he did not address the membership subject. In June last year, De Croo stated that "Ukraine belongs to the European family", but pondered that it would require "a great deal of effort".
Last January 27, Ukraine's president Volodymyr Zelensky thanked Belgium for "the new 92 million euros" aid package to strengthen their air defense and tanks.
EU aid
The EU is also allocating 25 million euros to clear mines in Ukraine, a source told ANP, remarking it is "urgently necessary" for the safety of the Ukrainian population and "for the socio-economic revival of these areas". EU Foreign Affairs chief, Josep Borrell, will convey the offer of the additional training and financial support at the EU-Ukraine summit in Kiev on Friday.
The European Union wants to train another number as soon as the first 15,000 Ukrainians have completed their military training in the EU next summer. Some 30,000 Ukrainians should have received basic or specialized training before the end of the year, a senior EU diplomats said. The cost of the training program has so far been estimated at 106 million euros, but this quantity may increase.
(VIV)
#FlandersNewsService | Belgium's Prime Minister Alexander De Croo (L) chats with Ukraine's President Volodymyr Zelensky at the end of a press briefing after the International Summit on Food Security in Kyiv on November 26, 2022. © BELGA PHOTO ( Genya SAVILOV / AFP)