EU to prevent "visa-free travel abuse": Burundian migrants coming to Belgium via Serbia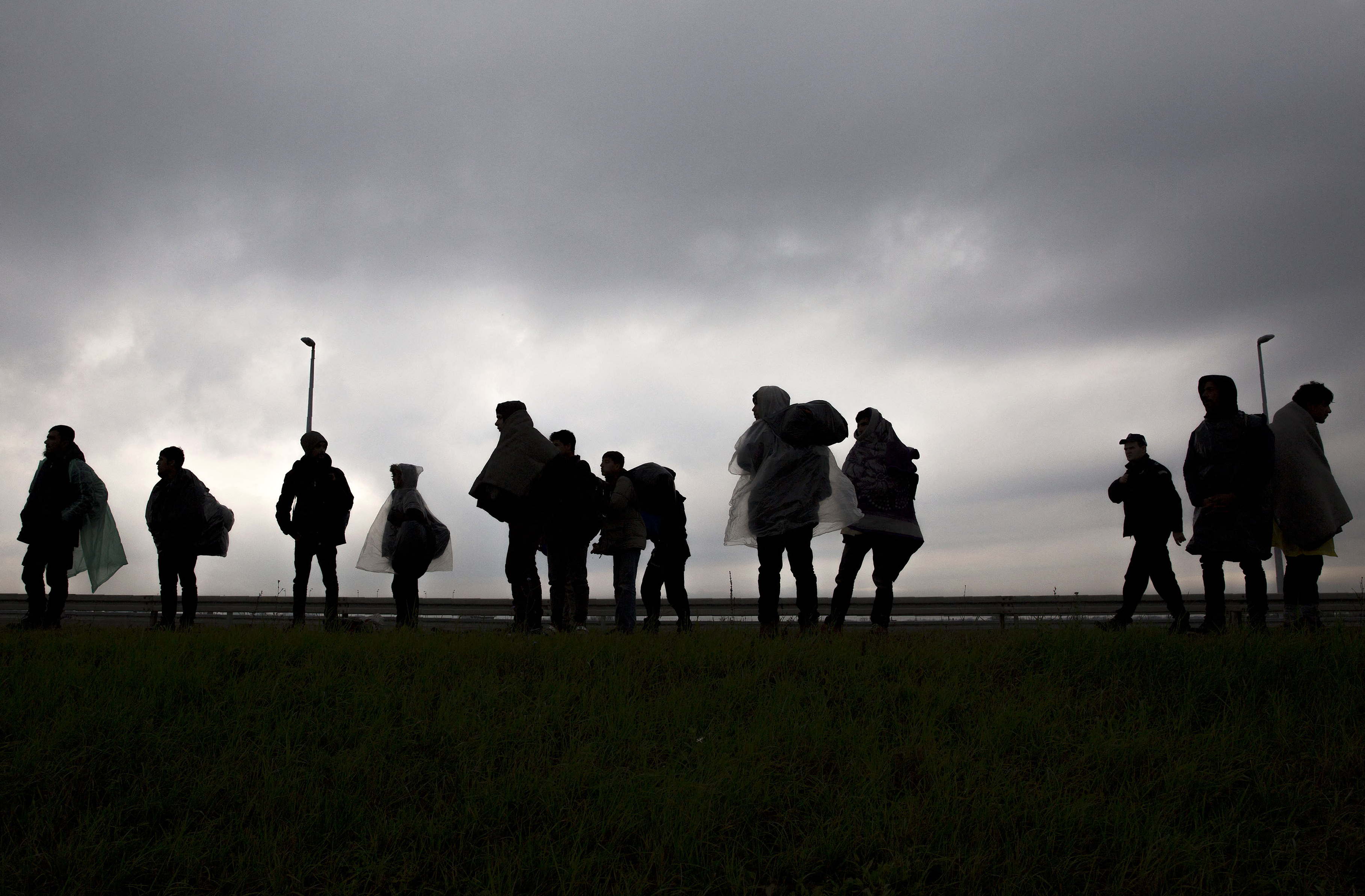 The European Union is currently analysing Serbia's visa-free deals with third countries due to a rising number of irregular border crossings.
The European Border and Coast Guard Agency (Frontex) has detected 106,396 irregular entries in the Western Balkans route in the first nine months of 2022. It corresponds to a 170% rise compared to the same period in 2021. The month of September has registered nearly 20,000 detentions.
Serbia is the biggest EU candidate country in the Western Balkans and its unaligned visa policy is giving room to these rising numbers, observe Frontex and the European Commission. Ylva Johansson, European Commissioner for Home Affairs, said there had been a "significant increase" of migrants travelling visa-free to Serbia attempting to enter EU territory afterwards.
The commissioner remarked that nationals from Cuba, Burundi and India are coming in "big numbers". Serbia allows visa-free travel for these three countries, while the EU does not.
Burundi migrants in Belgium
In Belgium, the number of asylum applications from Burundi nationals multiplied by eight over the summer, from 34 in May to 263 requests in July.
According to Belgian Foreigner's Office, Burundians correspond to the third most numerous group seeking asylum in Belgium, after the Afghans and Syrians. Only in September, 553 Burundians applied for asylum in Brussels. There were only 34 in May.
"It has been noticed that many Burundians come to Belgium illegally, via Serbia and Croatia," stated the Embassy of Belgium in Burundi last October 10.
"Belgium immediately sends these people back to the first EU country they entered, in accordance with the Dublin Convention," highlights the note.
Belgium colonized Congo from 1885 to 1960 and Ruanda-Urundi (now Rwanda and Burundi) from 1916 to 1962. Today, Burundi is the poorest country in the world. UNICEF says that Burundi is currently suffering from several climate-related disasters such as severe droughts in the Kirundo area and severe flooding across the rest of the country.
Visa-free policy: EU x Serbia
Serbia allows visa-free travel to countries that are excluded from the EU's visa-free system, such as Armenia, Azerbaijan, Bahrain, Belarus, Bolivia, Burundi, China, Cuba, Guinea Bissau, India, Indonesia, Jamaica, Kyrgyzstan, Kuwait, Kazakhstan, Mongolia, Oman, Qatar, Russia, Suriname, Tunisia and Turkey.
Asked by Euronews if the rise in border crossings could lead to an EU suspension of its visa-free deal with Serbia, Johansson answered that step is not excluded. "I do hope and I do think that Serbia and other Western Balkan partners will cooperate with us and align their visa policy with the EU," she highlighted. "We have got promises that Serbia will align with our policies," said Johansson.
European return system
Last Friday 21 October, Belgian State Secretary for Asylum and Migration Nicole de Moor (CD&V) insisted on a stronger European approach to the return of asylum seekers, during a meeting with the new European return coordinator Mari Juritsch.
Since March of this year, there has been a return coordinator at European level. Juritsch has the ambition to increase the return figures.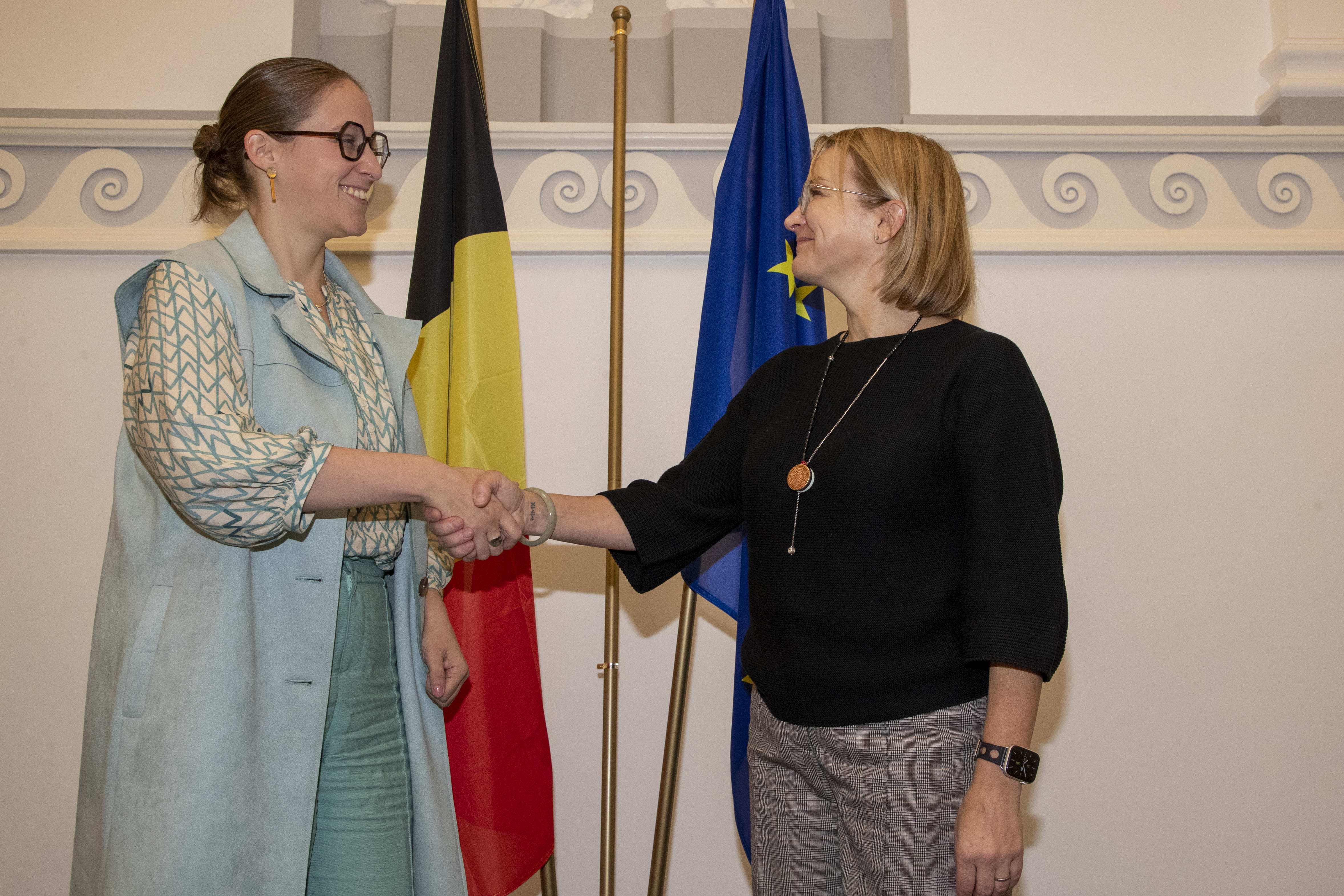 (VIV)
© BELGA PHOTO (OLIVER BUNIC / AFP) Migrants and refugees walk near the village of Simanovci along a motorway that links the Serbian capital Belgrade to the Croatian border in 2016.