EU to coordinate more closely in gas crisis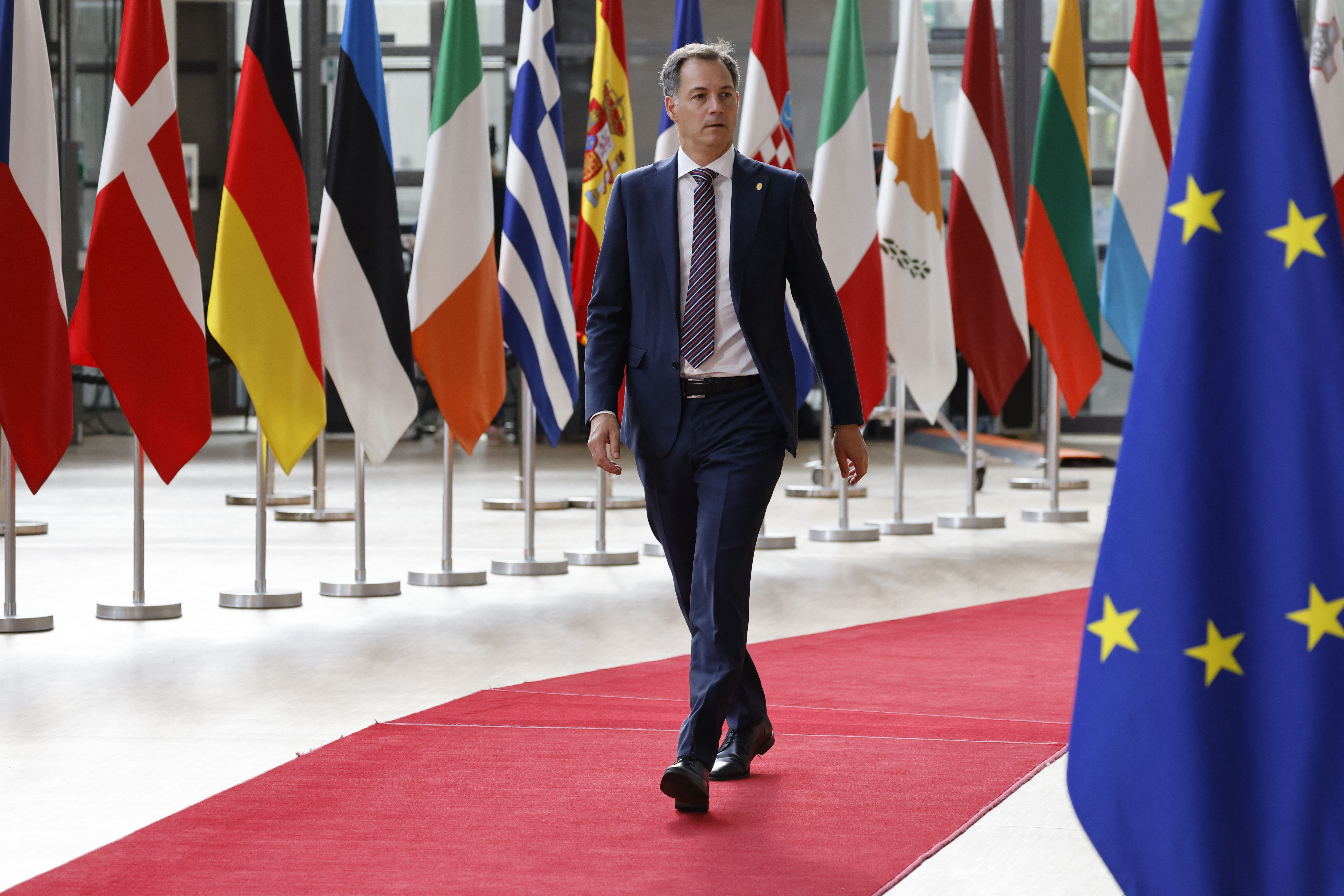 The European Union is going to set up a steering committee in which member states will cooperate closely operationally to deal with the energy crisis, Belgian prime minister Alexander De Croo announced today after the European summit. De Croo has been advocating a closer European cooperation since the beginning of the crisis and is still fond of joint purchases.
"The European Commission is going to set up a steering committee that will be similar to the steering committee during the corona crisis, where experts regularly sat together and coordinated. With the vaccines, that happened several times a week," De Croo explained.
According to the prime minister, the member states must, for example, start coordinating in more detail on the replenishment of gas reserves for next winter. In addition, agreements must be reached with industry and power producers "to ensure that unilateral decisions like Germany's can be avoided."
De Croo said the decision by Berlin, which declared the emergency plan alert phase due to reduced supplies from Russia, was a "wake-up call" that sent the debate among European leaders. "Everyone understands well that proper management of the energy market is the best way to limit the economic damage in the coming years."
Commission President Ursula von der Leyen also pointed out after the summit that the EU must be prepared for "further disruptions of gas supplies." "We have looked at all national contingency plans and are now working on a common European demand reduction plan - with the industry, but also with the 27 member states. In July I will present this plan to the leaders," she said.
Prime minister De Croo already wants the platform for common purchases of gas to rev up in the coming weeks and to use price capping "should it be useful at a certain moment."
Not all member states are keen on joint purchases. "With vaccines, it was also every man for himself in the beginning, until everyone realized that this was not working," De Croo said. "If we each make decisions in our corner as happened in the past week, we will all go down separately."
More European coordination could have an impact on prices in itself, according to De Croo. "If we give the message that we are coordinating, then that can already mitigate some of the volatility in prices," he concluded. ​
Germany and the Netherlands announced in recent days that they are once again calling on coal-fired power plants to spare their gas supplies. But despite all the turbulence, there will be no return to cheaper fossil fuels, said Commission President von der Leyen. "In addition to providing temporary and targeted support to vulnerable families and businesses, it is essential to help our economies and societies adapt to the new circumstances. The root cause of our problems is our dependence on fossil fuels, and we need to get rid of that."
With REPowerEU, Europe already has a plan to make that happen. The underlying idea is to diversify the energy supply more, increase energy efficiency and produce more renewable energy. "And we are already seeing results," von der Leyen said. "LNG deliveries from the United States are already 75 percent higher this year than last year. We have signed a cooperation agreement with Egypt and Israel, and pipeline gas supplies from Norway are up 15 percent, from Azerbaijan 90 percent."
© BELGA PHOTO Ludovic MARIN - Belgium's Prime Minister Alexander De Croo arrives for a meeting of the European Council at The European Council Building in Brussels on June 24, 2022. ​