EU speaks of "sabotage" in Nord Stream pipelines; Belgian gas network remains vigilant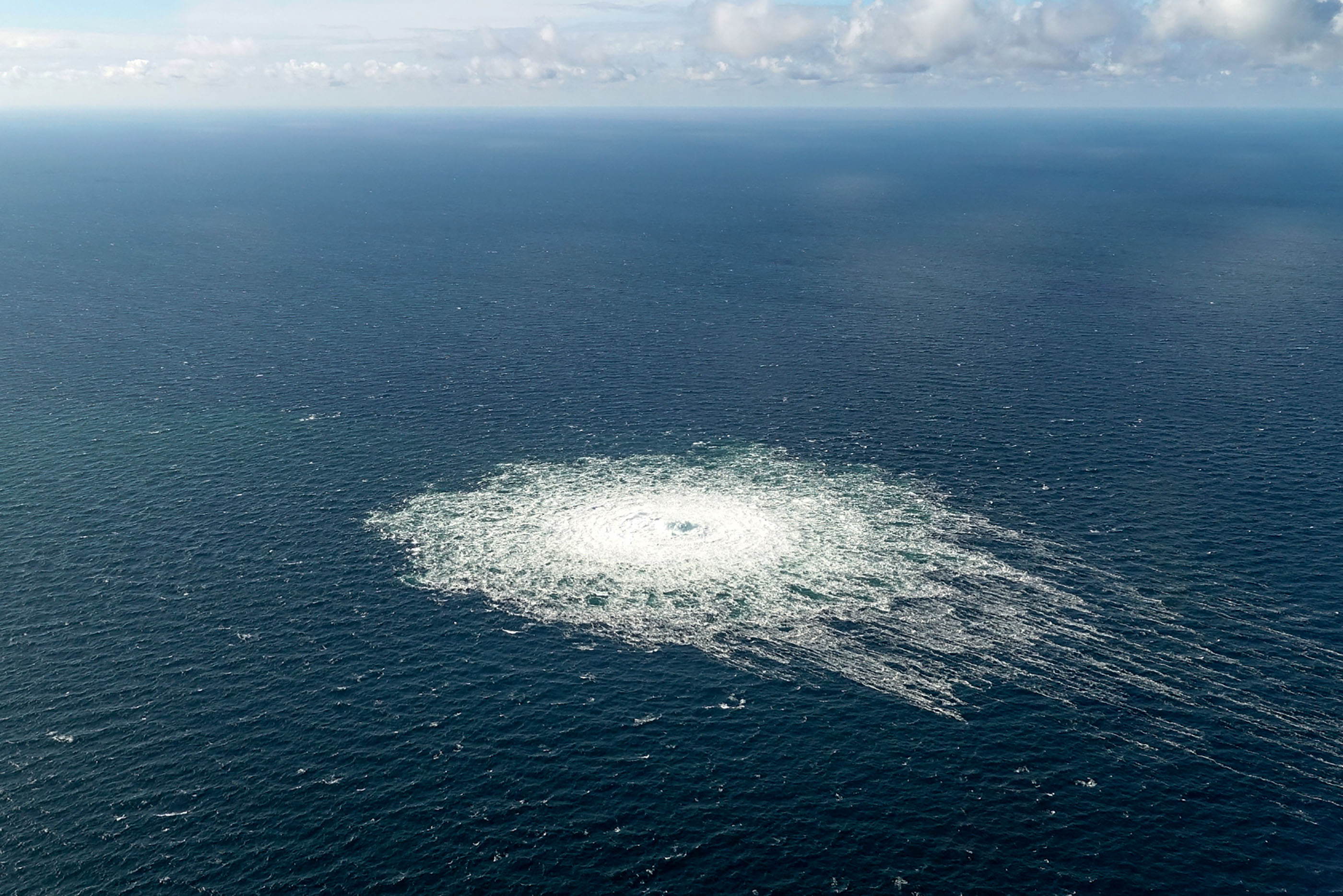 The European Union supports the investigations that are being carried out into the leaks in the Nord Stream 1 and 2 gas pipelines and promises "further steps" to increase the EU's resilience to its security of supply.
"These incidents are not a coincidence and affect us all," EU foreign policy chief Josep Borrell said this Wednesday 28 September.
Danish and Swedish authorities detected three leaks in the undersea pipelines between Russia and Germany, all off the Danish island of Bornholm, in the Baltic Sea: one in Nord Stream 2 and two in Nord Stream 1. 
The Nord Stream 2 pipeline was intended to double the capacity to import Russian gas into Germany, but its commissioning has been suspended, in retaliation for Moscow's invasion of Ukraine. Russia's Gazprom gradually reduced volumes of gas delivered by Nord Stream 1 until the pipeline was completely shut down at the end of August, blaming Western sanctions for delaying needed repairs to the pipeline.
In his statement, Borrell said the EU is very concerned about the leaks.
"Safety and environmental considerations are of the utmost importance. These incidents are no coincidence and have an impact on all of us."
According to Borrell, all available information indicates that the leaks are the result of a "deliberate act". "We will support any investigation aimed at providing full clarity about what happened and why, and we will take further steps to increase our resilience to security of supply."
European Commission President Ursula von der Leyen also spoke of an "act of sabotage", which the EU will respond with "the strongest possible response".
Belgian infrastructure 
Concrete measures to increase the safety of installations will be put in place by companies in the sector, particularly concerning access, surveillance and the maintenance of installations. 
In Belgium, the gas network operator Fluxys is closely monitoring the situation, according to its spokesperson Laurent Remy. "We are doing an analysis to see if increased vigilance is necessary," he said on Tuesday evening. 
The gas network operator has not yet received any alarming reports about its gas pipelines.
(VIV)
© BELGA PHOTO (DANISH DEFENSE)
The Danish Defense Command shows ​ on September 27, 2022, the gas leak at the Nord Stream 2 gas pipeline as it is seen from the Danish Defense's F-16.