EU sanctions Iran for violent crackdown on protesters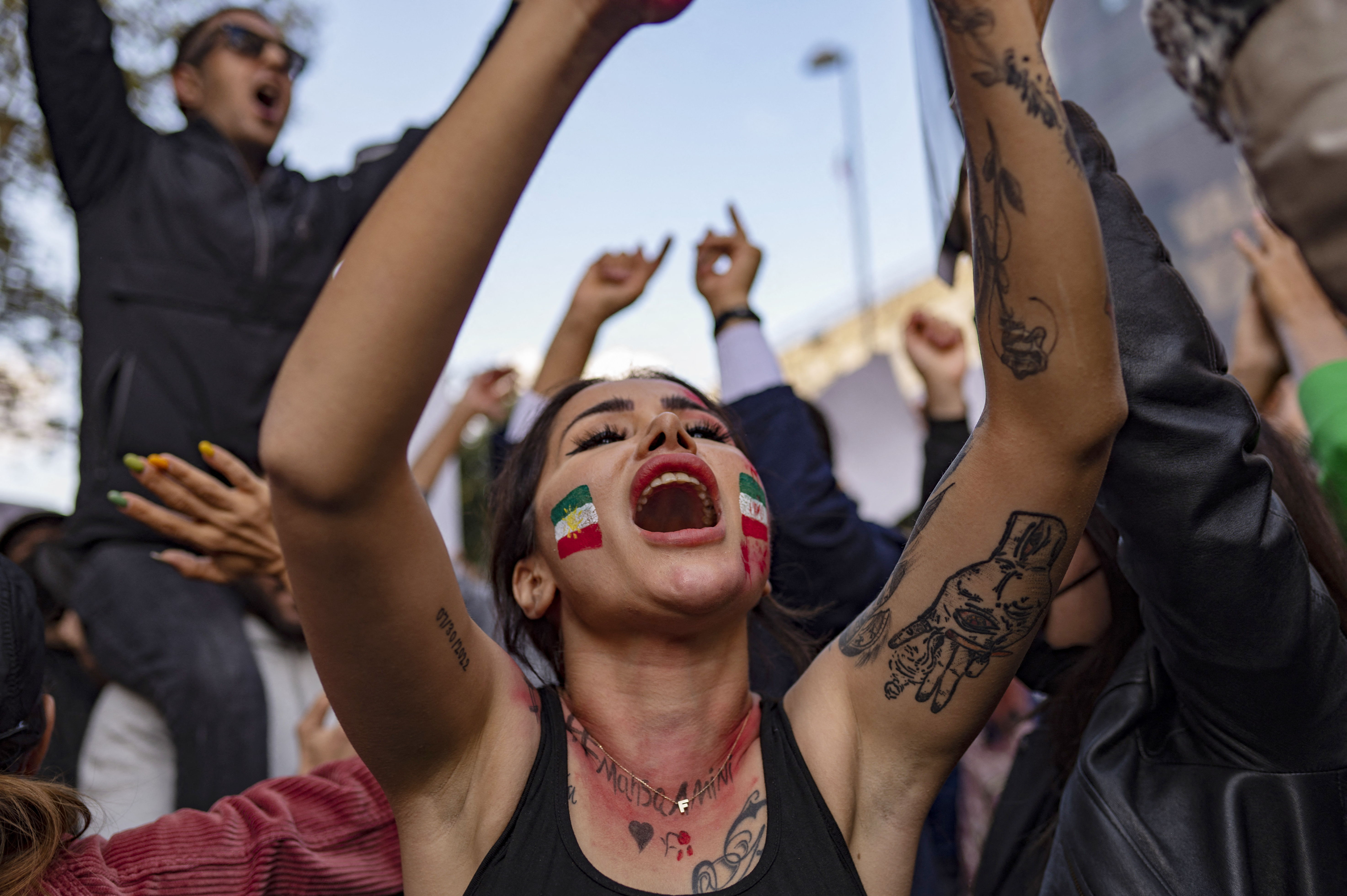 EU foreign ministers meeting in Luxembourg on Monday have imposed sanctions on 15 individuals and entities involved in the violent crackdown on protesters in Iran.
The Iranian protest movement started a month ago, after the death in hospital of a Kurdish Iranian woman, Mahsa Amini, arrested for not following Iran's strict dress code.
The Iranian security services have been particularly tough on protesters in recent weeks. Dozens have been killed, including many children. Following Amini's death and the ensuing violence, the European Union has now adopted sanctions against some individuals and entities believed to be responsible for what are considered human rights violations.
These include Iran's notorious vice squad and two of its leading figures: Mohammad Rostami and Hajahmad Mirzaei. The uniformed police and some of their local chiefs are also sanctioned. Finally, the EU is adding Iran's Information and Communications Technology Minister, Issa Zarepour, to its sanctions list for bringing the internet down.
The sanctions mean that the assets of those involved will be frozen in the EU and that they will no longer be allowed to enter Europe. In addition, European citizens and companies are no longer allowed to have financial relations with the listed persons and entities, while a ban is imposed on the export to Iran of equipment that can be used for internal repression or for monitoring telecommunication services.
Updated list
This is not the first set of human rights sanctions against Iran. With the new additions, there are already 97 persons and 8 entities on the European list, while the Islamic Republic is also subject to economic sanctions over its nuclear program.
At their meeting, the foreign ministers also discussed reports that Russia is using Iranian-made drones in the war in Ukraine. High Representative Josep Borrell, who chaired the meeting, said on Monday morning that the Iranian regime had denied ​ the reports, but wanted to hear what Ukrainian Foreign Minister Dmitro Kuleba, who addressed the ministers via video link from a bomb shelter, had to say on the issue.
After the ​ meeting, Borrell said the EU was gathering evidence of the deployment of Iranian drones and stood ready to respond "appropriately."
(VIV)
#FlandersNewsService
© BELGA PHOTO (Yasin AKGUL / AFP) Demonstrators chant slogans during a rally outside the Iranian consulate in Istanbul on October 17, 2022 after the death of Iranian Mahsa Amini, five weeks ago. Amini, 22, died on September 16, 2022, three days after she was arrested by Iran's notorious morality police.