EU report highlights need for structural reform, says Belgian Budget Secretary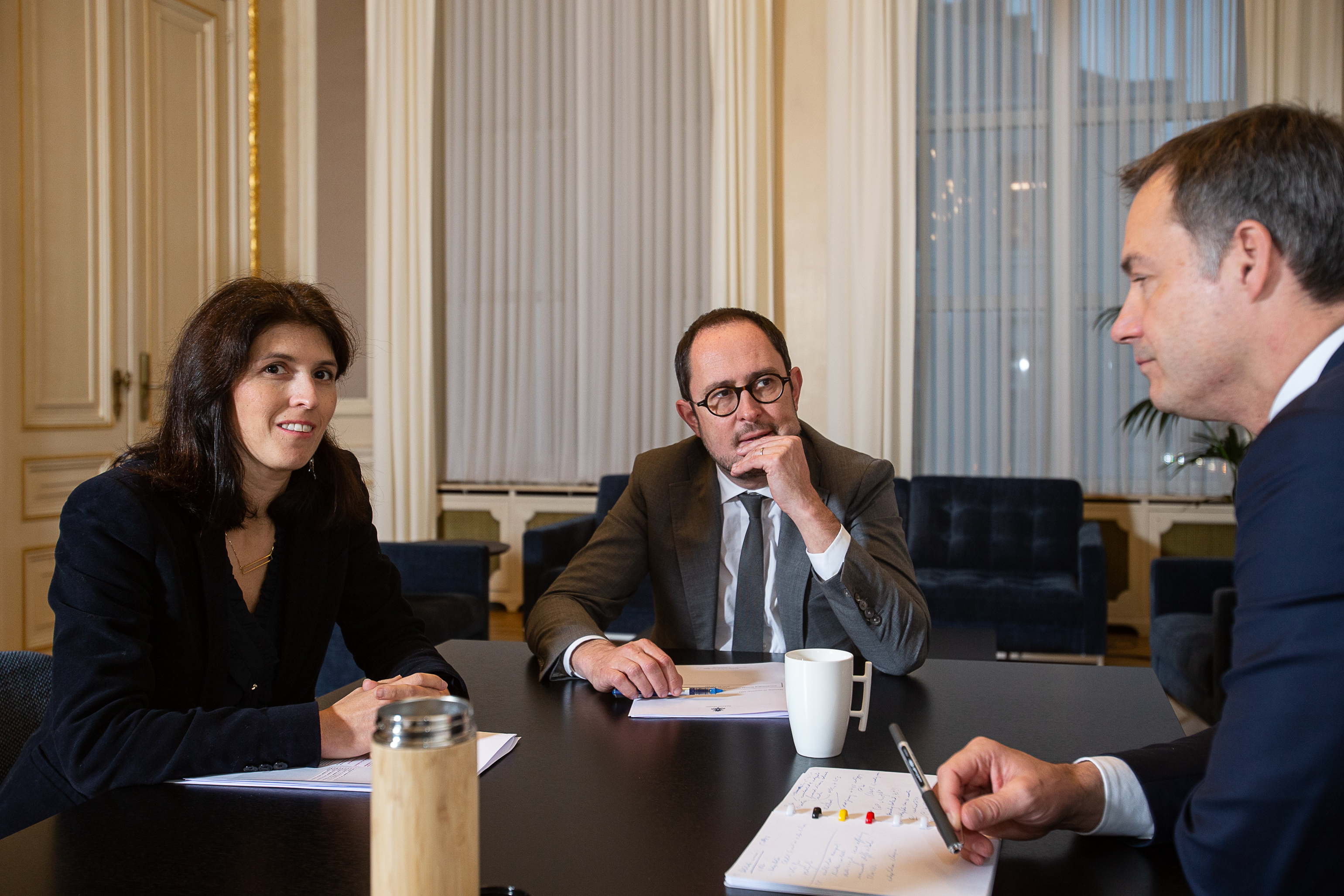 The European Commission (EC) presented on Tuesday its analysis of the budgets submitted by EU countries last month. Belgium's Budget Secretary, Alexia Bertrand (Open VLD) sees the EC's analysis of Belgium's draft budget as being "essentially about the need for structural reforms."
For Belgium, this comes at a sensitive time. It was only last week that Bertrand took over from Eva De Bleeker. The latter had been forced to resign after she was alleged to have deliberately presented an overly optimistic assessment of Belgium's economy to the Commission.
Moreover, according to the Commission, Belgium has one of the highest debt ratios in Europe and is on track to post the largest budget deficit in the entire euro zone in 2023.
Control expenditure
Bertrand ponders that the Commission recognises the "uncertain situation" in which all member states find themselves due to the war in Ukraine, but brings specific comments for Belgium.
"In terms of content, the essence of this opinion is about the need for structural reforms," she said. "Europe is again calling on us to control our ageing-related expenditure and simplify our social and fiscal system. The Commission is also emphasising labour market reforms."
"In particular, our country must take action to prevent people from being stuck in a so-called inactivity trap, where going to work pays too little compared to staying inactive."
Bertrand admits that the broad energy support Belgium has given out, to which the Commission has attached a warning about the impact on public finances, "comes with a hefty cost."
"Given the rapidly changing situation, the Commission is asking us to still make the necessary adjustments quickly in order to keep spending under control," Bertrand argued. "The March budget review is the right time for this, since these support measures run until the end of March."
Budget deficit projected at 5.9% in 2023
She recalls that the planned VAT reform to excise taxes should allow the government to provide more targeted assistance where needed.
Finance Minister Vincent Van Peteghem (CD&V) is scheduled to come up with a proposal in December. "The Commission notes that the permanent reduction of VAT on energy is linked to a reform of excise duties," Bertrand said, harping back to the discussion that prompted the resignation of her predecessor.
In its analysis, the Commission clearly states that the permanent VAT reduction has not yet been factored into the draft budget and was therefore missing from the economic outlook for Belgium.
On the budget, Bertrand noted that next year's deficit is expected to be 5.9%, up from 5.8% (on a no-policy-change basis). She explained that this is an automatic consequence of the downward revision of Belgium's gross domestic product by the Institute of National Accounts.
(VIV)
#FlandersNewsService | New State Secretary for Budget Alexia Bertrand, Justice Minister Vincent Van Quickenborne and Prime Minister Alexander De Croo during a meeting in Brussels, 21 November 2022 ©BELGA PHOTO (JAMES ARTHUR GEKIERE)