EU introduces annual day to commemorate climate victims 2 years after deadly floods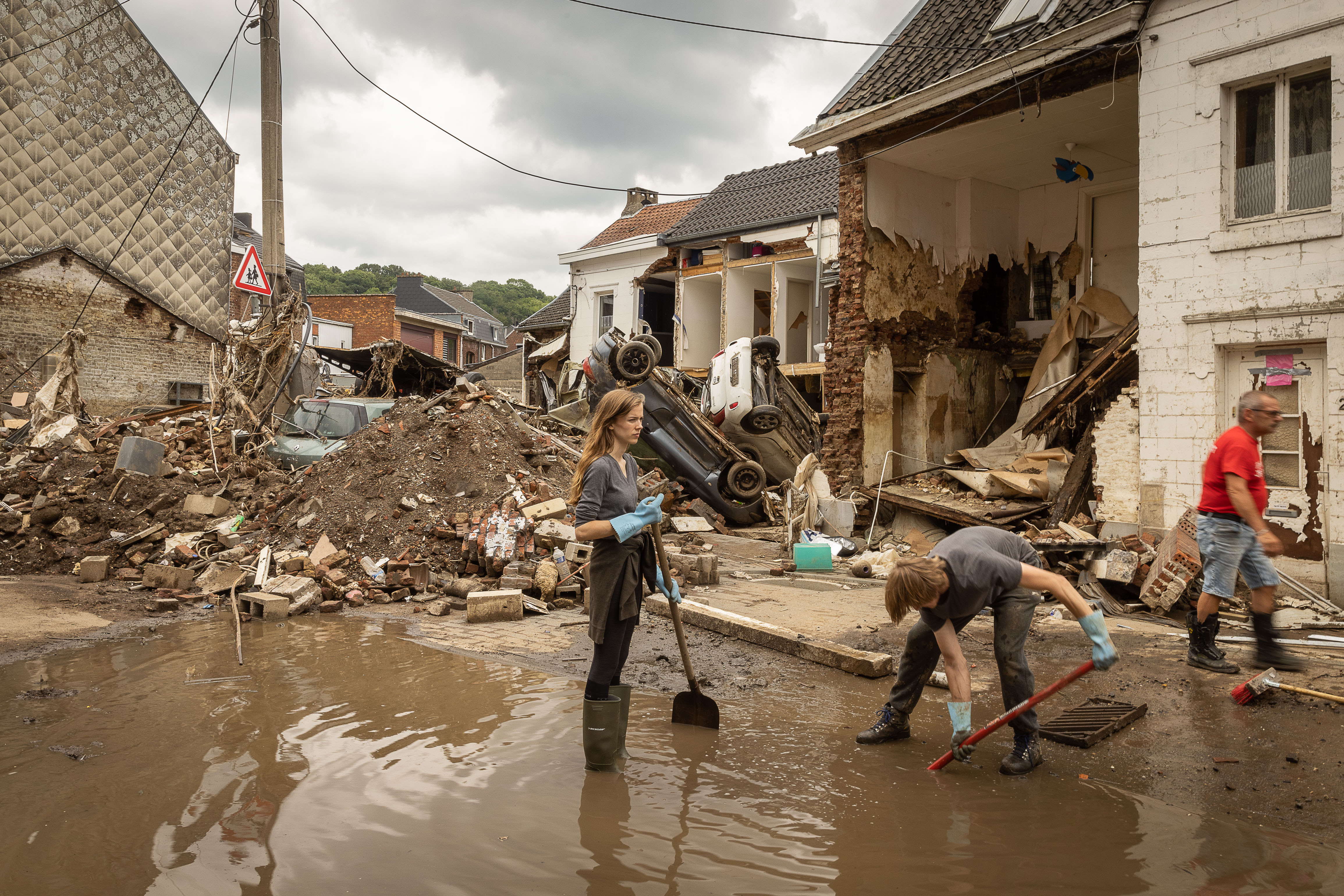 The European Union has declared 15 July an annual day to commemorate the victims of the global climate crisis. On 15 July 2021, more than 200 people lost their lives in floods in Germany, Belgium and other European countries.
Climate change victims in Europe and beyond will be commemorated on this day, the European Commission announced in Brussels on Thursday. The day will also serve to "raise awareness of concrete steps that people can take at their level to help prevent disasters and to be better prepared for and respond to climate disasters".
"Nobody, nobody is unaffected. Everybody has deaths to mourn"
A declaration establishing the new day was signed on Thursday by representatives of the European Parliament and EU member states. "This annual commemorative day will serve as a moment of reflection on the human toll of the climate crisis and an opportunity to discuss action to improve our resilience to climate change," said Commission vice-president Frans Timmermans at the ceremony.
"Nobody, nobody is unaffected. Everybody has deaths to mourn," Timmermans said. To mark the first day of remembrance, Timmermans will visit sites in Belgium, the Netherlands and Germany that were affected by the 2021 floods and meet citizens and local representatives on 15 July.
"The one thing we need to avoid, and we are very close, is that our citizens fall into despair about the climate crisis. That is on our shoulders, by providing solutions that are credible, that are attainable, and that people can relate to because they see we are addressing their problems," said Timmermans.
(KOR)
Pepinster, Belgium, after extremely severe flooding in the region on 15 July 2021 © BELGA PHOTO JAMES ARTHUR GEKIERE