EU gives Belgium €14.3 million for food aid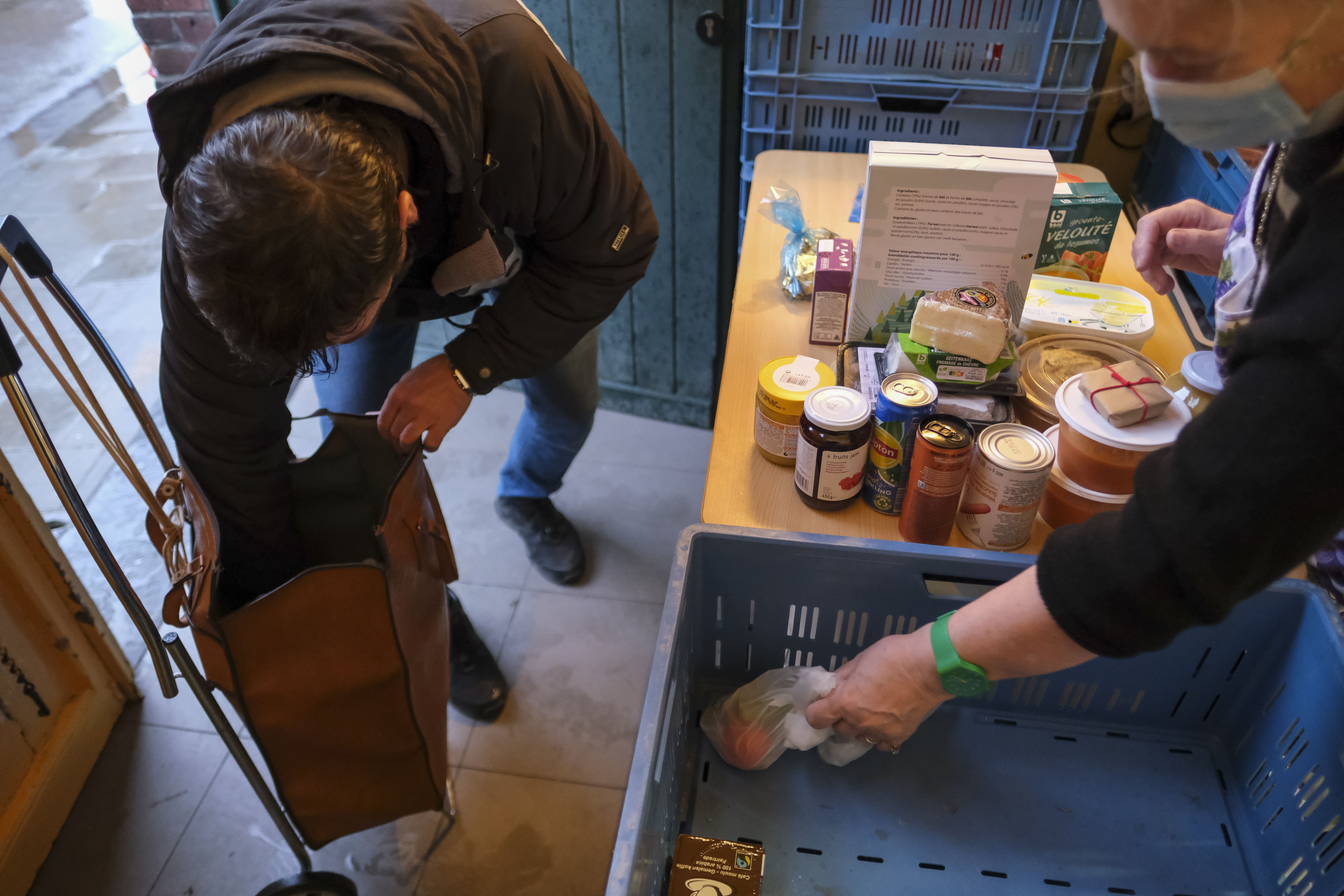 Belgium will receive 14.3 million euros in additional resources from the European recovery fund REACT-EU to support the increasing number of people in need of food aid, the European Commission announced on Friday.
REACT-EU is the part of the large-scale European recovery plan that is specifically aimed at regional economic recovery, but the money can currently also be used for the Fund for European Aid to the Most Deprived (FEAD). In this way, Belgium will receive 14.3 million euros to provide food parcels for Ukrainian refugees and for people who are having difficulties buying food because of price increases. 
In addition, the Commission announced that the Brussels region will receive 2.8 million euros from the European Social Fund for the benefit of the Workshops for Active Job Search (AAZW). Training and job guidance at these workshops should help 5,500 job-seekers who were affected by the Covid-19 crisis to find a sustainable job.
(KOR)
A food program participant collects groceries at a food bank in Ghent, Belgium © BELGA PHOTO NICOLAS MAETERLINCK