EU dismisses Kremlin 'dirty bomb' claim as 'appalling disinformation'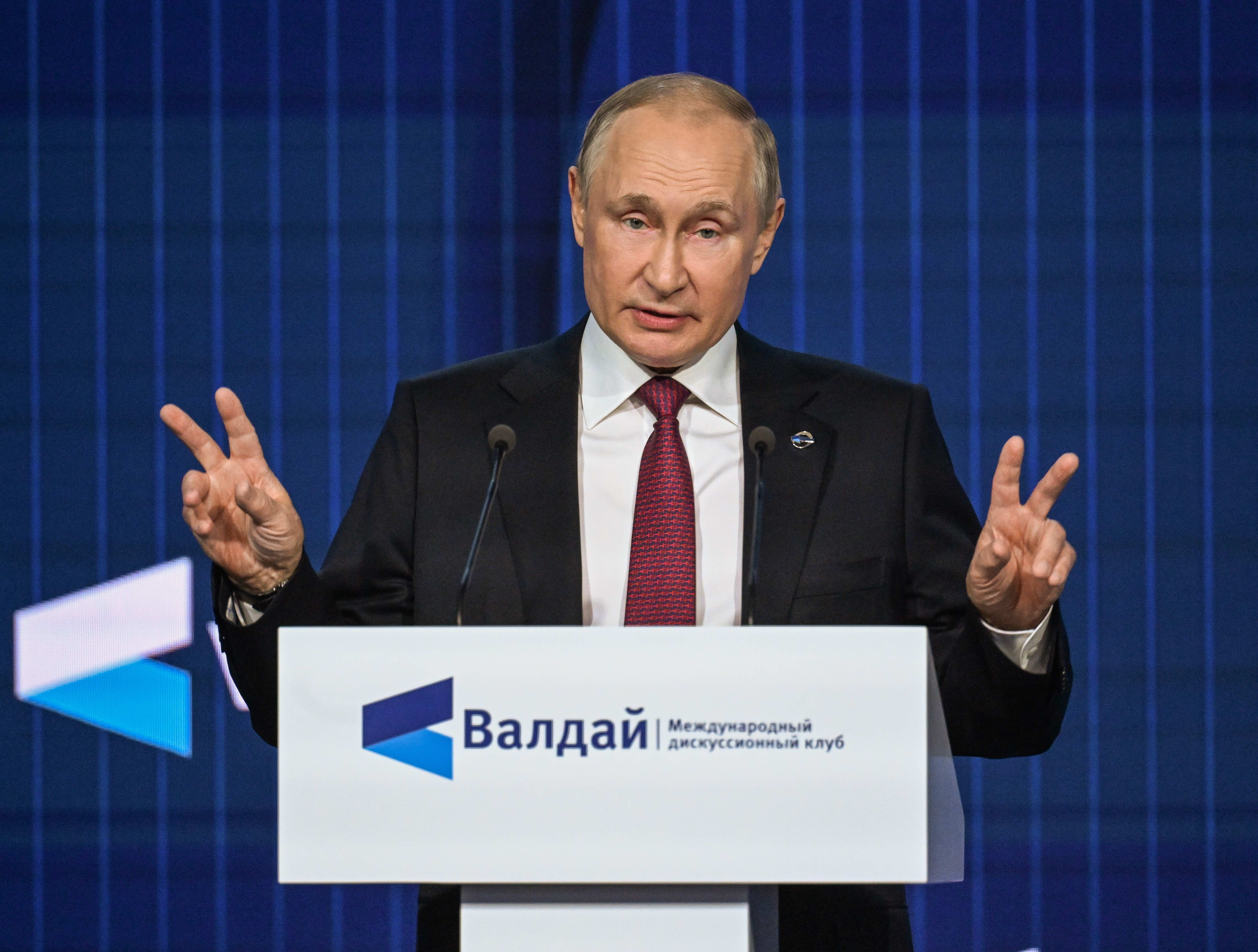 The European Union has dismissed Russia's accusation that Ukraine is planning to detonate a so-called "dirty bomb" (a conventional explosive filled with radioactive material). It branded Russia's claim as "appalling disinformation".
However, Western capitals remain deeply fearful that such allegations might be used as a 'false flag' by Russia to justify its use of nuclear weapons as it struggles to overthrow military forces in Ukraine.
According to the EU's most recent weekly 'Disinformation Review' (a part of the European External Action Service), the Kremlin's allegation constitutes "a washed-out and distinctly appalling disinformation claim." It added: "There is no evidence whatsoever to back up the claim" that Ukraine is planning to use a dirty bomb.
Such a dismissal echoes similar statements made by the EU's High Representative for Foreign Affairs, Josep Borrell, as well as by numerous US, NATO, and Ukrainian officials. However, the vehemence of the EU's most recent rejection is unusual and reflects growing concern among Western officials that Russia might wield such allegations as a pretext for using a nuclear bomb on Ukraine.
Moving closer to the brink
According to a recent report by The Financial Times, Russia's latest threats have "sent alarm bells ringing in western capitals, where nervousness over Moscow's threats to use nuclear weapons against Ukraine has been rising," and have "heightened fears that the eight-month-long war will go nuclear."
Similarly, The New York Times recently reported that the sudden earnest attempt by senior Russian officials to contact their Western counterparts after six months of almost no high-level discussions, as well as the content of the allegations themselves, have induced "what American officials said was a greater level of concern about possible nuclear use by Russia than at any point during the war."
The report further claimed that Pentagon officials were "spooked" and "on edge," and that they had "expressed concern that Moscow might be using the false flag as a distraction, masking some other more ominous development."
Most menacingly of all, The Times report claimed that "one senior U.S. official said there were new, troubling developments involving Russia's nuclear arsenal. The official asked for anonymity and declined to provide any details, given the sensitivity of the issue."
Western anxiety is arguably compounded by the fact that Russian President Vladimir Putin would appear to possess little room for manoeuvre to escalate the conflict short of using a nuclear bomb. Putin has already conducted a ("partial") mobilisation of Russia's population and has in recent weeks authorised increasingly indiscriminate attacks on Ukraine's civilian infrastructure.
Despite these attempts at escalation, Russia is still suffering major setbacks on the battlefield: Ukraine is now poised to launch a full-scale assault to recapture Kherson, the first major city to fall to Russia after its February invasion.
Russian President Vladimir Putin during the 19th annual meeting of the Valdai International Discussion Club on the topic: "The World after Hegemony: Justice and Security for All" at the Imperial Park Hotel & SPA in the village of Rogozinino, Pervomaisky settlement, Russia. 27.10.2022 © BELGA PHOTO DIMITRY AZAROV