EU Council president Michel defends himself after criticism of frequent and expensive trips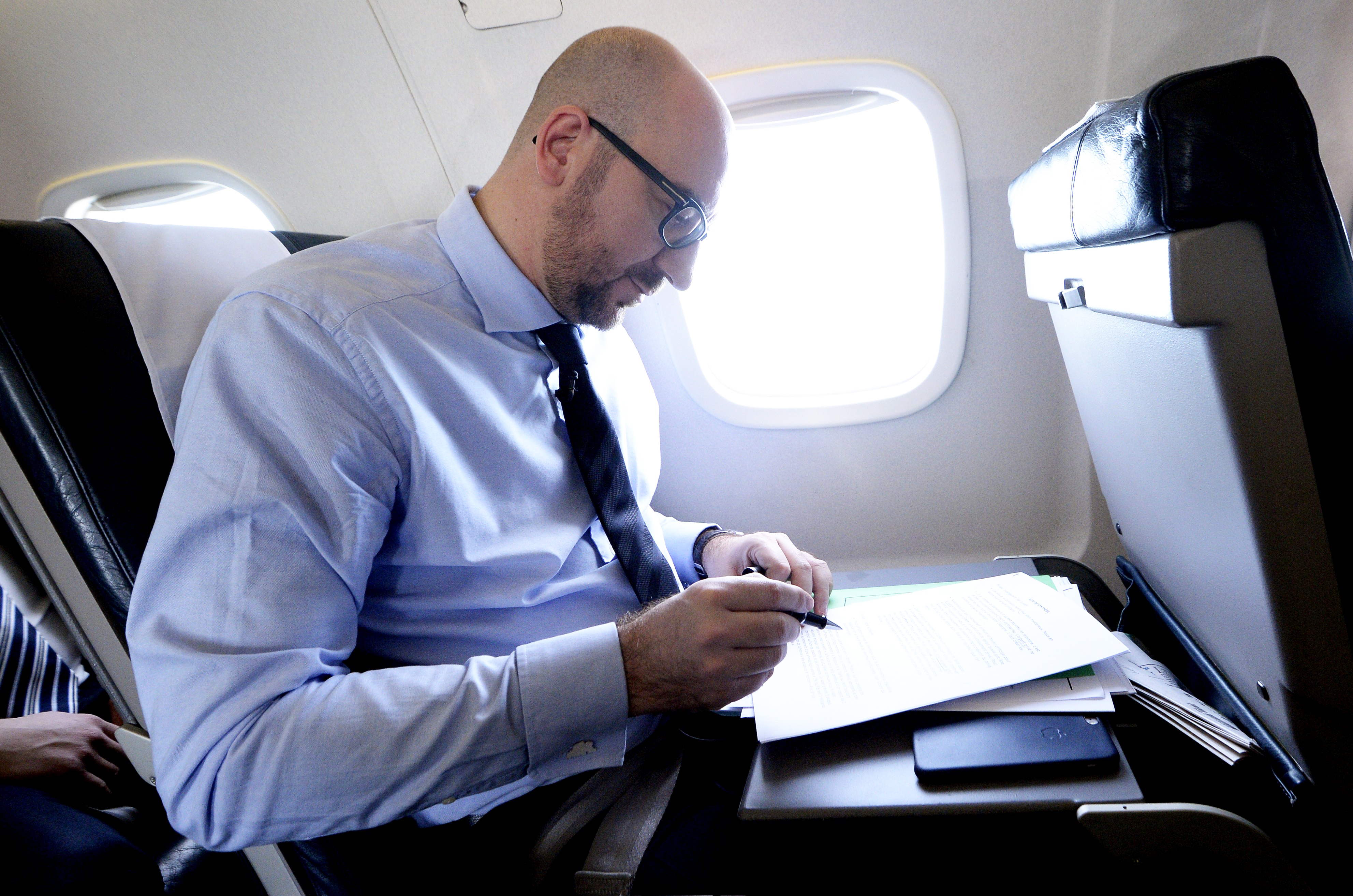 European Council president Charles Michel has defended himself against criticism of excessive spending as part of his official trips. The former Belgian prime minister says the rules governing the use of private jets are the same for the European Council and the European Commission, and argues that he works in an international context that has changed significantly in the last three years.
In addition to travel frequency, European diplomats are concerned that Michel prefers to fly on private jets, even for short trips, which has a significant impact on costs. Michel explains in interviews with RTL-TVI, La Libre and De Standaard that, as president of the European Council, he has to travel to very remote places at short notice. "There are independent officials who analyse each time how I can best move around, and they make a proposal," Michel told De Standaard.
He referred to "an attempt at destabilisation and intimidation", according to the newspaper. "I do not minimise the importance of debating my means of transport. I take that seriously," he says. "We released all the invoices [to French newspaper Le Monde]. Is there one mission among them that turned out to be exotic and unnecessary for EU interests?"
Michel cites EU treaties and the mission entrusted to him to justify his official trips and their costs. "The texts give my responsibility a crucial role in an international context that has greatly evolved. Everyone has noticed that war has erupted. Everyone has seen that there are more missions by the Commission, by the High Representative [for foreign policy, Josep Borrell], by the president of the Council and the Council delegations because it is necessary for the European Union not to suffer from events, but to defend our interests," Michel said on RTL-TVI.
(BRV)
European Council president Charles Michel © BELGA PHOTO ERIC LALMAND