EU celebrates Ukraine's Independence Day with giant flag on Brussels Grand Place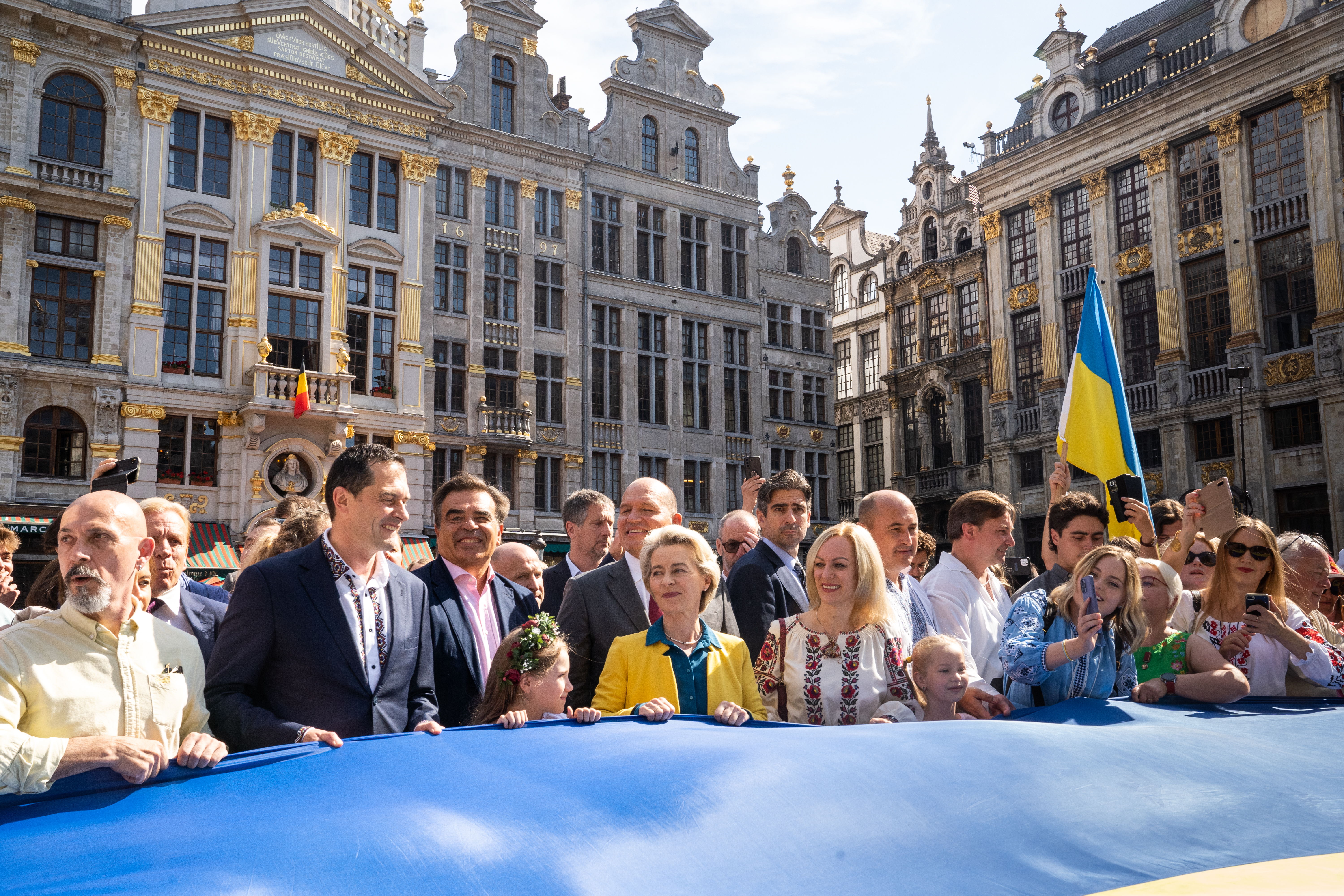 A huge Ukrainian flag measuring 30 metres in length was unveiled on the Grand Place in Brussels on Wednesday. The action took place in celebration of the Independence Day of Ukraine. President of the European Commission Ursula von der Leyen attended the unveiling of the flag.
The bank holiday is celebrated in Ukraine under the banner of Independence Day. It was on 24 August 1991, exactly 31 years ago, that Ukraine seceded from the Soviet Union. Normally this is celebrated with a big parade in the country, but this year it will be much more subdued. In Brussels, the European capital, the Independence Day of Ukraine was celebrated on the Grand Place.
At around 11.30 a.m., Ursula von der Leyen, dressed in blue and yellow, arrived at the Grand Place together with Brussels Mayor Philippe Close and the Chargé d'Affaires of Ukraine in Belgium Natalia Anoshyna. After greeting the public present, the enormous Ukrainian flag was unfurled and carried across the Grote Markt. The many Ukrainians present, who were dressed in traditional clothes, also sang the national anthem together.
The celebration is an initiative of the Ukrainian Mission to the European Union and the Ukrainian community in Belgium. In this way, they also want to show their support for the people who are still fighting on the front line in Ukraine against the Russian army.
(TOM)
© BELGA PHOTO JULIETTE BRUYNSEELS