EU and India to relaunch free trade agreement negotiations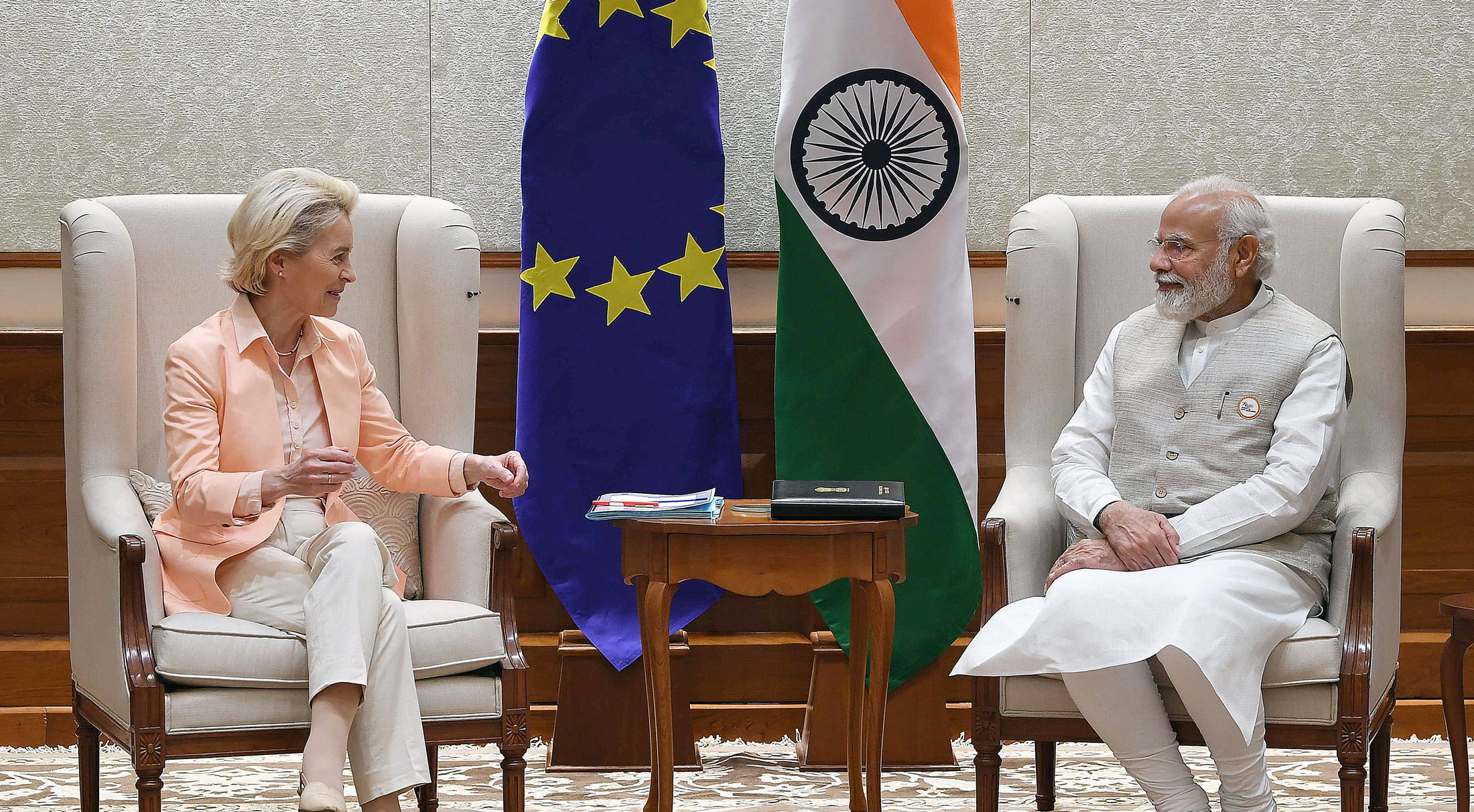 After an eight-year standstill, the European Union and India are about to resume negotiations on a major free trade agreement. The European Parliament is hoping for an ambitious deal that will allow better access to the vast market of over 1.3 billion people.
"India is the most desirable bride, she is only getting younger and richer. That is not something you normally find", said Belgian MEP Geert Bourgeois (N-VA, Flemish nationalists), whose report on the upcoming negotiations was adopted in the parliament's trade committee on Thursday.
The EU and India launched trade negotiations back in 2007, but they were suspended without result after six years. After years of silence, EU and Indian leaders decided to relaunch the talks at a summit in Porto last year. The talks will not only cover a trade deal, but also investment protection and geographical indications. Negotiations are due to start this month and should be completed by 2024, when both European and Indian elections will take place.
"We must continue to strive for more free trade agreements in a world with more protectionism and instability," Geert Bourgeois asserted.
In recent years, the EU has paid a lot of attention to defensive trade instruments for all sorts of good reasons, the Belgian MEP argued at a press conference, but as a global player the EU must also continue to think offensively. In the current legislature, a free trade agreement with Vietnam is so far the only tangible result.
Bourgeois calls for an "ambitious, balanced and comprehensive agreement" that does not stop at the low-hanging fruit. The Europeans are targeting Indian import tariffs on cars and wine, better protection of intellectual property, access to public tenders and regulatory cooperation, for example in the field of data protection. India's wish list includes strengthening exports of its agricultural products and IT services, among other things.
Against the backdrop of the war in Ukraine and a rapidly changing geopolitical landscape, a rapprochement with India is also of strategic importance. India has not condemned the Russian invasion or imposed sanctions on Russia. Can a trade deal push New Delhi more towards the West, or does India's position of neutrality actually threaten to stand in the way of an agreement? "Like India, I am neutral. I don't think it's an opportunity, but I don't think it's a threat either," Bourgeois replied, pointing out that tensions with China are one of the reasons why India is looking to Europe again.
(KOR)
European Commission President Ursula von der Leyen and India's Prime Minister Narendra Modi during a meeting in New Delhi on April 25, 2022 © PIB / AFP