ESA-led mission takes "breathtaking" sun images, thanks also to onboard Belgian camera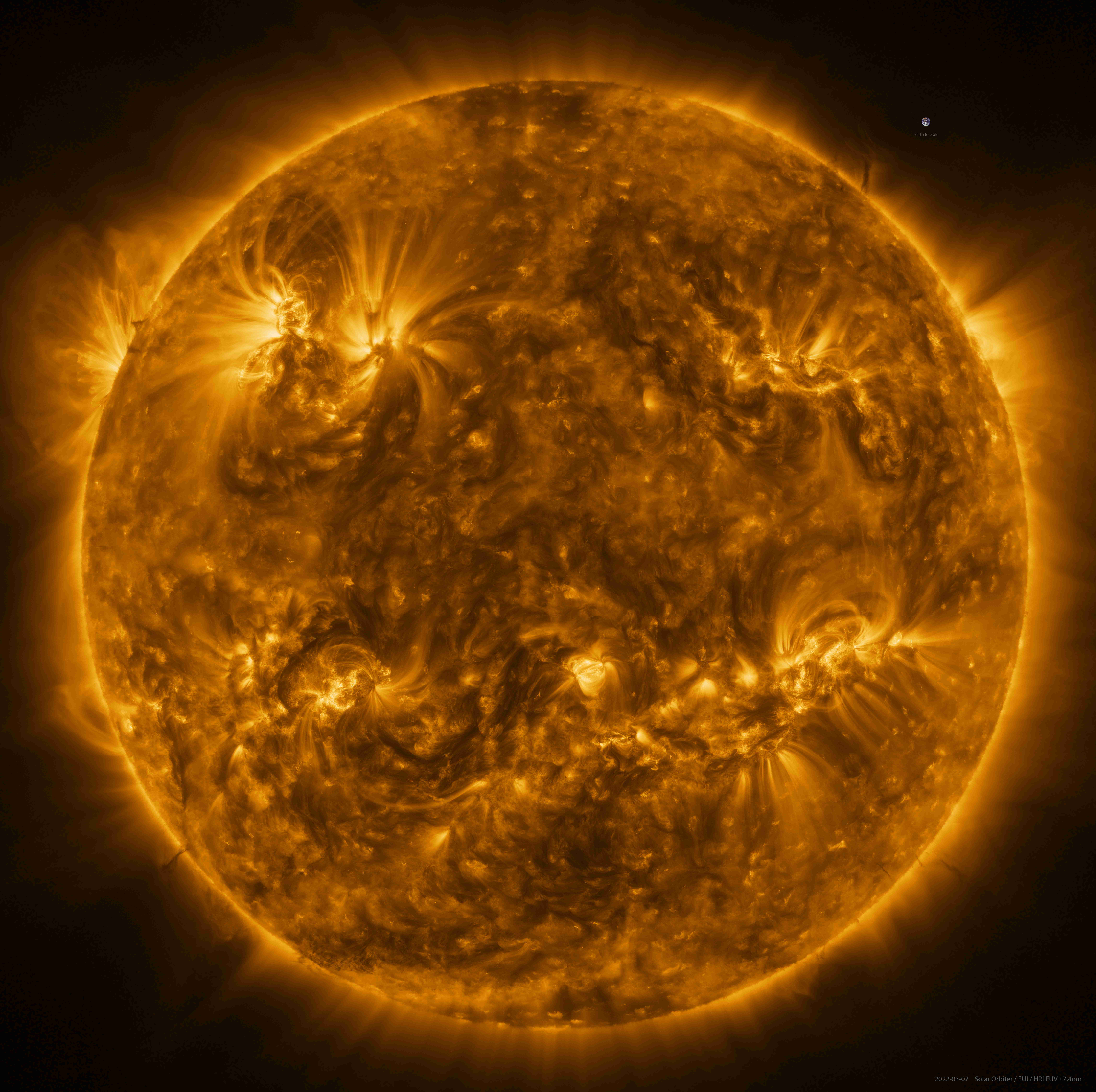 The European Space Agency (ESA) has released unseen images of the sun. Powerful flares, breathtaking views across the solar poles, and a curious solar "hedgehog" are amongst the haul of images, movies and data returned by Solar Orbiter from its first close approach to the Sun (known as perihelion) that took place on 26 March.
 "It is the first time that a space probe with a telescope on board has come so close to the sun, allowing us to take much sharper images," says David Berghmans of the Royal Observatory of Belgium, who takes part of investigation. "The images are truly breathtaking," he adds. ​ 
The spacecraft was inside the orbit of Mercury, at about one-third the distance from the Sun to the Earth, and its heat shield was reaching around 500°C. But it dissipated that heat with its innovative technology to keep the spacecraft safe and functioning.
Mostly made in Belgium
Berghmans is principal investigator of the Extreme Ultraviolet Imager (EUI), the telescope used to take the new images.
"That space telescope was largely built in our country, which is why Belgium is leading the research," says the researcher to the Flemish public broadcaster VRT.
Solar Orbiter carries ten science instruments – nine are led by ESA Member States and one by NASA, all working together to provide unprecedented insight into how the sun works. The EUI takes images of the solar chromosphere, transition region and corona. It allows scientists to investigate the mysterious heating processes that take effect in this region.
Design challenge
According to ESA, there were design challenges to balance safety and science.
"From the engineering and safety point of view you want these peepholes to be as small as possible. While for the telescope that's no good because we want lots of photons to take nice images," explains Berghmans.
Luckily for EUI, the universe came to the rescue. It is a law of physics that the smallest detail a telescope can see is related to the size of its aperture divided by the wavelength it is observing. 
Since the ultraviolet wavelengths that EUI is interested in are smaller than visible light, the size of its peephole did not need to be as big as that for a visible light telescope.
"Our wavelengths are tiny, so we can live with small apertures and still observe at high resolution," detailed Berghmans.
The sun's active regions as coronal rain and solar moss images taken by the EUI on the Solar Orbiter can be seen at ESA's YouTube channel:
www.youtube.com/watch?v=RZuUGul-Zzw
(VIV)
© BELGA PHOTO (ESA)