Energy crisis: "Only Europe can stop the bleeding" says Belgian Prime Minister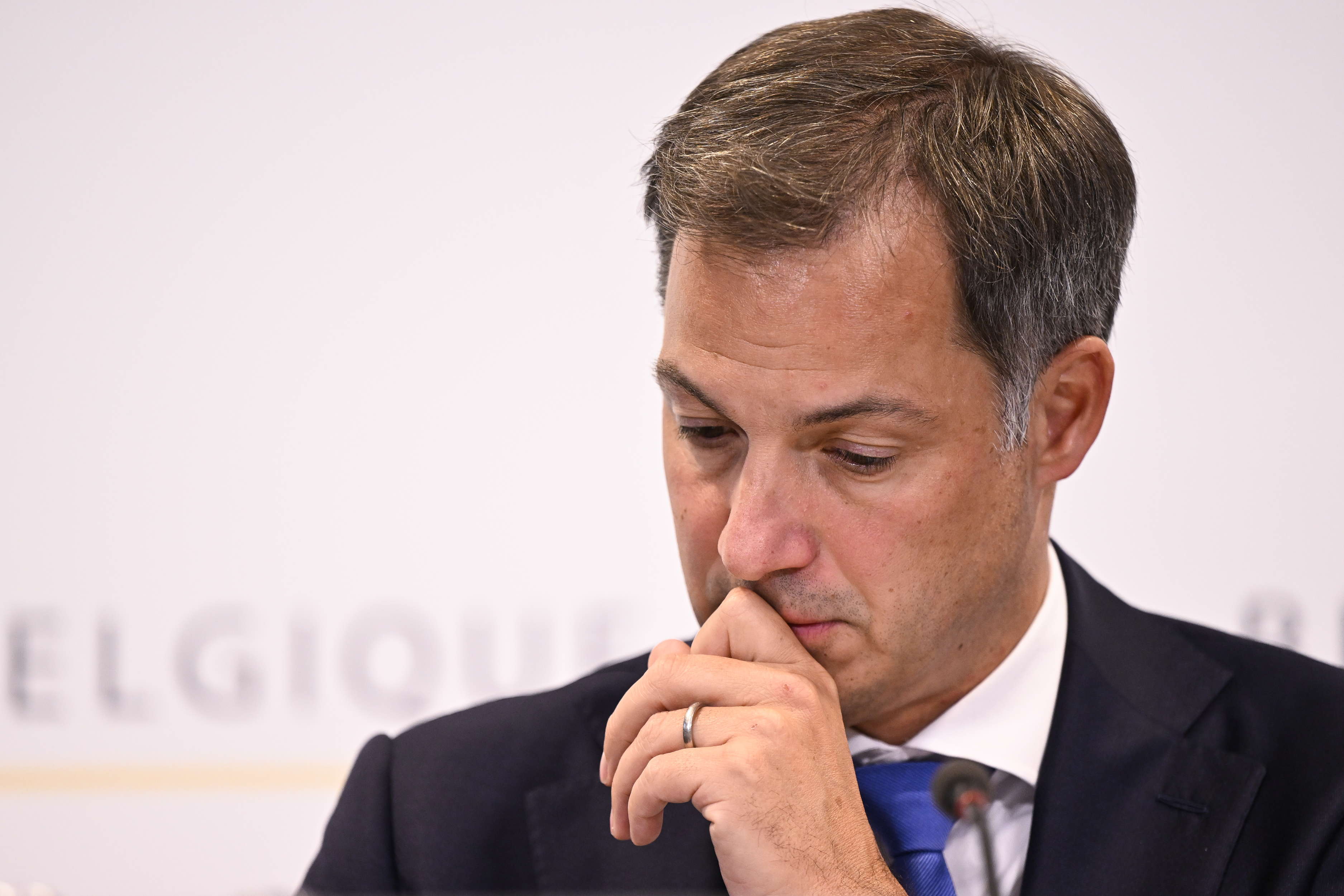 After the long-awaited Consultative Committee on Wednesday, the Belgian federal and regional governments announced a number of measures to tackle soaring energy prices. According to Belgium, however, the real key to managing this crisis lies at the European level.
"Only Europe can stop the bleeding today," said Belgian Prime Minister Alexander De Croo.
The Belgian federal government wants to skim off excess profits in the energy sector to feed a solidarity fund, De Croo stated at a press conference after the Consultative Committee on high energy prices on Wednesday. A Consultative Committee brings together Belgium's federal, regional and community governments.
Belgium also decided to extend the VAT reduction on gas and electricity and the reduction in excise duties on motor fuels until the end of March. Additionally, the country will explore how people can get a mortgage payment postponement. The government itself will also use its heating, air conditioning and lighting more sparingly.
De Croo admitted that the Belgian measures alone are insufficient to solve all issues. For structural relief, the Consultative Committee is explicitly looking to Europe. The European Energy Ministers will be meeting on September 9 for emergency consultations on a European market intervention.
That meeting will be "a very important moment", said De Croo, who stressed that he has been calling for a European cap on gas prices since March. "Only Europe can stop the bleeding today," said De Croo. The Prime Minister referred to Asian and US gas prices that are respectively half and ten times lower than those in Europe. This proves that a lower price does not have to mean shortages, he said.
"Europe has to show that it will not buy gas at any price."
According to the Prime Minister, the statement made by European Commission President Ursula von der Leyen earlier this week already shows that the minds have evolved. Von der Leyen announced that the Commission is working on an "emergency intervention" and a structural reform of the electricity market, where prices are exploding because they are linked to far higher gas prices. 
On Sunday, De Croo stated that he would also consider a Belgian energy price cap, but that option was not discussed at Wednesday's Consultative Committee. A national price cap would not be efficient, the Prime Minister said on Wednesday.
(KOR)
Belgian Prime Minister Alexander De Croo during a press conference after a consultative committee on the rise of energy prices © BELGA PHOTO LAURIE DIEFFEMBACQ