'Emily in Paris' appearance boosts sweater sales for Antwerp-based fashion brand Essentiel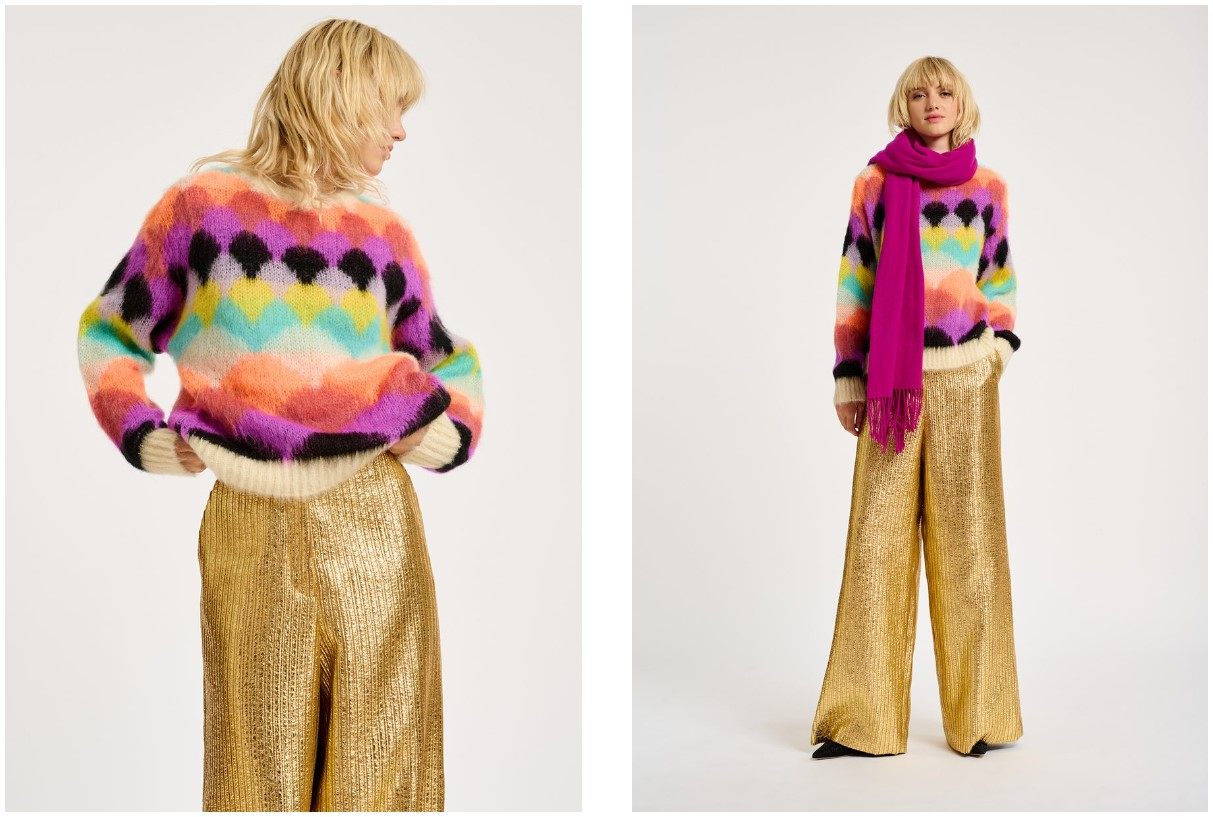 A colourful sweater by Antwerp-based fashion house Essentiel is experiencing colossal demand worldwide thanks to the popular Netflix series 'Emily in Paris', Flemish public broadcaster VRT NWS reports. The show's main character, portrayed by Lilly Collins, wears several pieces from the fashion brand in the new season. The sweater seen in the trailer and the first episode has since sold out, co-founder Inge Onsea told local news channel ATV.
Fashion plays a central role in the series, which tells the story of a businesswoman who moves to Paris from Chicago. In the first episode of the show's new season, Emily wears a colourful sweater designed by the Belgian fashion brand. The appearance has caused an unprecedented rush in sales, the company told ATV. "We have requests from Asia and America for that sweater. At first, we had ordered about 300 of them, but they sold out immediately. We put another 250 pieces online yesterday, and they sold out in an hour."
Essentiel's pieces have been featured in the programme before. "This is, in fact, the second time we have featured a garment in 'Emily in Paris'. In the first season, Emily also wore a jumper and a top, but they had purchased the pieces, and we didn't even know about it," Onsea says. "That was a nice surprise. Someone saw it and said our jumper was in the series. Our marketing team then jumped on that and contacted the stylist. She looked at our lookbook and chose 50 pieces. Nine of those are now being used in the third season. We are super proud."
Those eager to get their hands on the sweater in question are likely to be disappointed. "We are now brainstorming on whether or not we will sell additional ones. But I do like that it has some exclusivity, and I'm more in favour of stopping sales of the sweater. It has become a kind of collector's item. I've already seen people selling the jumper at twice the original price two times last week."
(BRV)
#FlandersNewsService | © PHOTO ESSENTIEL ANTWERP