Elvis never dies: Flemish brings singer to America's Got Talent through deep fake tech
16 September 2022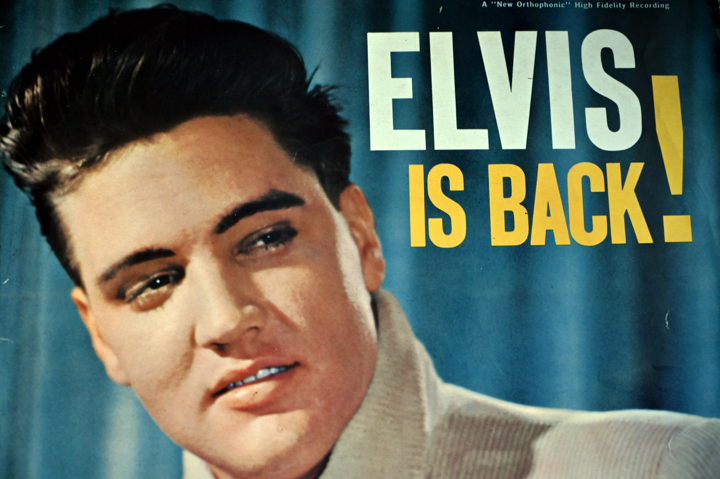 Elvis Presley took the stage for the first night of America's Got Talent (AGT) final season. Better said, his deepfake double did. Chris Umé, Flemish media developer and co-founder of Metaphysic showed the King of Rock n' Roll performing songs and dancing by matching the deep fake technology with tribute singer Emilio Santoro's performance. The company used Artificial Intelligence to give the singer on the stage Elvis's face and voice in the video.
Umé has failed to win the American talent competition, but he impressed judges and the audience and finished fourth in the final.
"Our team were fourth out of 400 contestants. I'm so proud of what we have accomplished here. We didn't have to win this competition," Umé told Belgian VRT News.
Metaphysic also created video avatars of the judges: German model Heidi Klum and Colombian actress Sofia Vergara. Both appeared on the big screen as Elvis' backup singers, surprising again both judges and the audience.
Besides, the media developer from Belgian Limburg region caught attention from Elvis' heirs, who own the King of Rock n' Roll's image rights. They have already contacted Metaphysic to propose a collaboration.
"This means our work is really appreciated," Umé added. "We showed the world what was possible" concluded the Flemish contestant.
The audio performance was enhanced by Emmy-winning Ukrainian synthetic voice startup Respeecher, well-known for de-aging and synthesizing the voices of Darth Vader and Luke Skywalker for recent Star Wars TV shows.
Simon, Sofia, And Heidi Perform With Elvis on America's Got Talent! | AGT Finals 2022
Metaphysic brings their best performance yet! You won't want to miss Elvis perform "You're The Devil In Disguise" and "Hound Dog" with the AGT judges. » Get The America's Got Talent App: http://bit.ly/AGTAppDownload » Subscribe for More: http://bit.ly/AGTSub » Watch on NBC & Peacock: https://pck.tv/3cCQGhH AMERICA'S GOT TALENT ON SOCIAL Like AGT: https://www.facebook.com/agt Follow AGT: https://twitter.com/agt AGT Instagram: http://instagram.com/agt Find America's Got Talent trailers, full episode highlights, previews, promos, clips, and digital exclusives here. NBC ON SOCIAL: YouTube: http://www.youtube.com/nbc Twitter: http://Twitter.com/NBC Facebook: http://Facebook.com/NBC Instagram: http://instagram.com/nbc ABOUT AMERICA'S GOT TALENT The 17th season of America's Got Talent returns with a new set of aspiring performers looking to compete for the ultimate $1 million prize. Executive Producer Simon Cowell returns to the star-studded judging panel with global fashion icon Heidi Klum, fan-favorite comedian Howie Mandel and acclaimed actress and international superstar Sofia Vergara. The dynamic Terry Crews returns as host. This season promises to deliver some of the wildest acts to ever grace the AGT stage. America's Got Talent is available now on Peacock, the new streaming service from NBCUniversal. Watch thousands of hours of hit movies and shows, plus daily news, sports, and pop culture updates. Stream now on Peacock. Simon, Sofia, And Heidi Perform With Elvis on America's Got Talent! | AGT Finals 2022 https://youtu.be/xsaPAXzoTUI America's Got Talent http://www.youtube.com/user/americasgottalent #AGT #AmericasGotTalent #Finals
YouTube
(VIV)
#FlandersNewsService
© BELGA PHOTO (Alexandre MARCHI)