Elise Mertens and Veronika Kudermetova are nominated for WTA Doubles Team of the year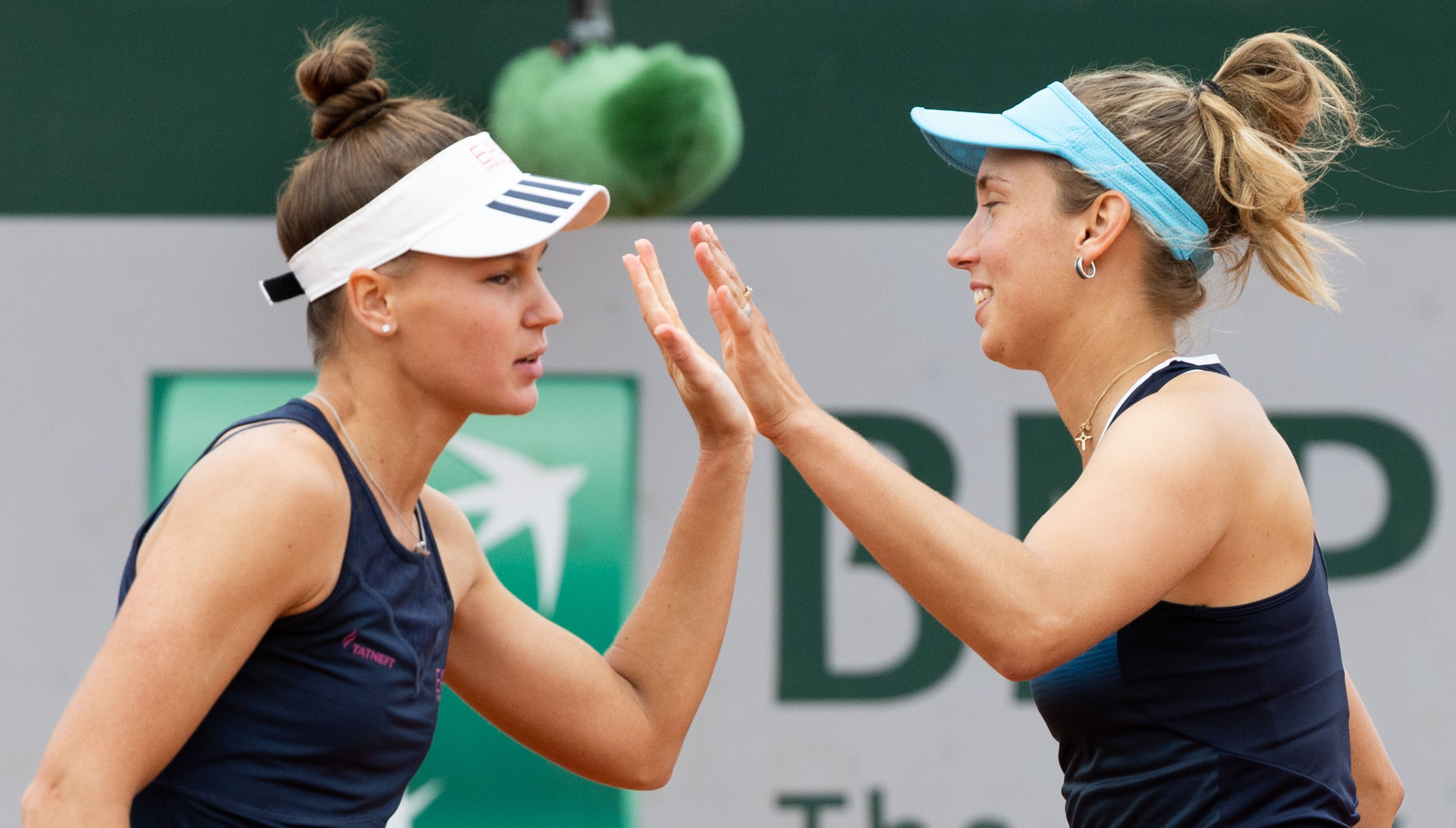 Belgian tennis player Elise Mertens and her Russian partner Veronika Kudermetova are among the five pairs nominated for the WTA Doubles Team of the Year award. In addition, Kudermetova is among the six nominees in the category of most improved player of the year.
The Women's Tennis Association traditionally awards its trophies at the end of the year: player, doubles, best progression, best newcomer, best comeback and the best coach.
Elise Mertens (27), the world number 5, and Veronika Kudermetova (25), the world number 2, are nominated for Doubles Team of the Year. The duo won the WTA Finals earlier this month in Forth Worth. They were also semi-finalists at the Australian Open and won in Dubai, helping both players win 11 of their first matches of 2022.
Mertens and Kudermetova are competing against the Czechs Barbora Krejcikova and Katerina Siniakova, winners of the Australian Open, Wimbledon and US Open and finalists at the Masters. Americans Coco Gauff and Jessica Pegula, Canadians Gabriela Dabrowski and Mexico's Giuliana Olmos, and Ukrainians Lyudmyla Kichenok and Latvian Jelena Ostapenko are the other nominated pairs.
Veronika Kudermetova is also among the six nominees in the category of most improved players this year.
Russian Veronika Kudermetova and Belgian Elise Mertens give a high five as they celebrate scoring, during a tennis match between Belgian-Russian pair Mertens-Kudermetova against Croatian-American pair Martic-Rogers, in the first round of the women's doubles tournament, at the Roland Garros French Open tennis tournament, in Paris, France, Wednesday 25 May 2022. This year's tournament takes place from 22 May to 5 June.
BELGA PHOTO - Benoit Doppagne