Elections 2024: Belgians vote on 6 parliaments, but composing governments will be the hard part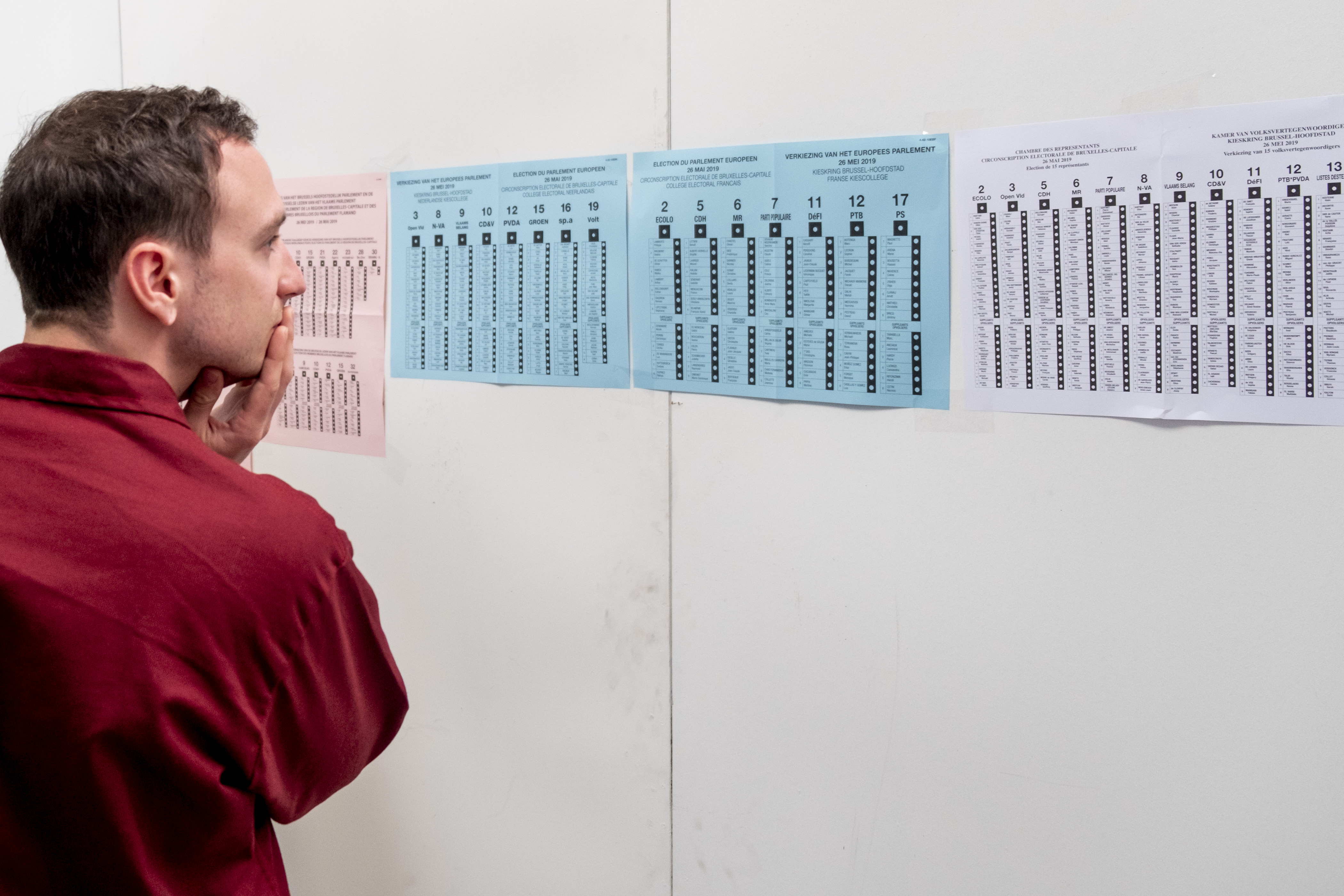 On 9 June 2024, Belgians at the polling stations will have to make a lot of decisions. As well as choosing the Belgian members of the European parliament, they also have to choose six national and regional parliaments. The big question is if Belgium will go on to break its own world record for being without a government – it stands at 541 days, following the 2010 elections.
As elsewhere in the world, Belgian democracy is having a hard time. Politicians are unable to take big decisions and convince the voters of the necessity of those decisions. What makes it extra difficult in Belgium is the multitude of political parties: Christian democrat, liberal, socialist, green, nationalist, extreme left, extreme right … Belgium has them all. Plus, for nearly each one, there's a party in the northern, Dutch-speaking half of the country and a separate party for the southern, French-speaking part.
At present, the federal (national) government has seven coalition partners, while the regional government of Flanders has three. Making compromises and making sure all partners agree is a hard enough task already. And it won't get any easier, as fragmentation of the political landscape continues: once-large parties are getting smaller and small parties are getting bigger.
With so many rather small parties, finding majorities of at least 50 per cent in the parliaments is very difficult. And it's all the more so given the rising popularity of extremist parties. In Flanders, the extreme right Vlaams Belang is now the biggest party, according to polls. Among francophones, communist PTB is the second or third party. PTB is also growing in Flanders, where it's called PVDA.
All the other parties – at least for now – refuse to form a government with these two extremes. The policies of extreme left and extreme right are incompatible with our basic principles, they say. This means those parties have to find a majority among what remains after excluding far left and far right.
Complexity
Besides the federal level, Belgium has three regions and three communities. On top of the six parliaments for which elections are held, there are a couple more assemblies composed of politicians who were elected for the six parliaments.
The competences are distributed over all those different political structures. This makes it necessary for all the governments to cooperate. Interdependencies are numerous. But … since the different governments are constituted from different coalitions, collaboration is often very difficult.
Let's go local
The difficulty of doing politics at national and regional level gives many politicians a feeling of impotence. They spend years trying, without having anything to show for it. That's why these days many politicians are choosing to leave the national level and opt for local politics. Today, all the parties are working on their lists of candidates for the various elections of June 2024. But several well-known politicians have already opted out. They're opting for the local elections of 13 October 2024, when the municipal and provincial councils are chosen. At that level, it's less complex to make political ideas come true. Or so they hope.
#FlandersNewsService | ©BELGA PHOTO HATIM KAGHAT