Eight people die in Italian floods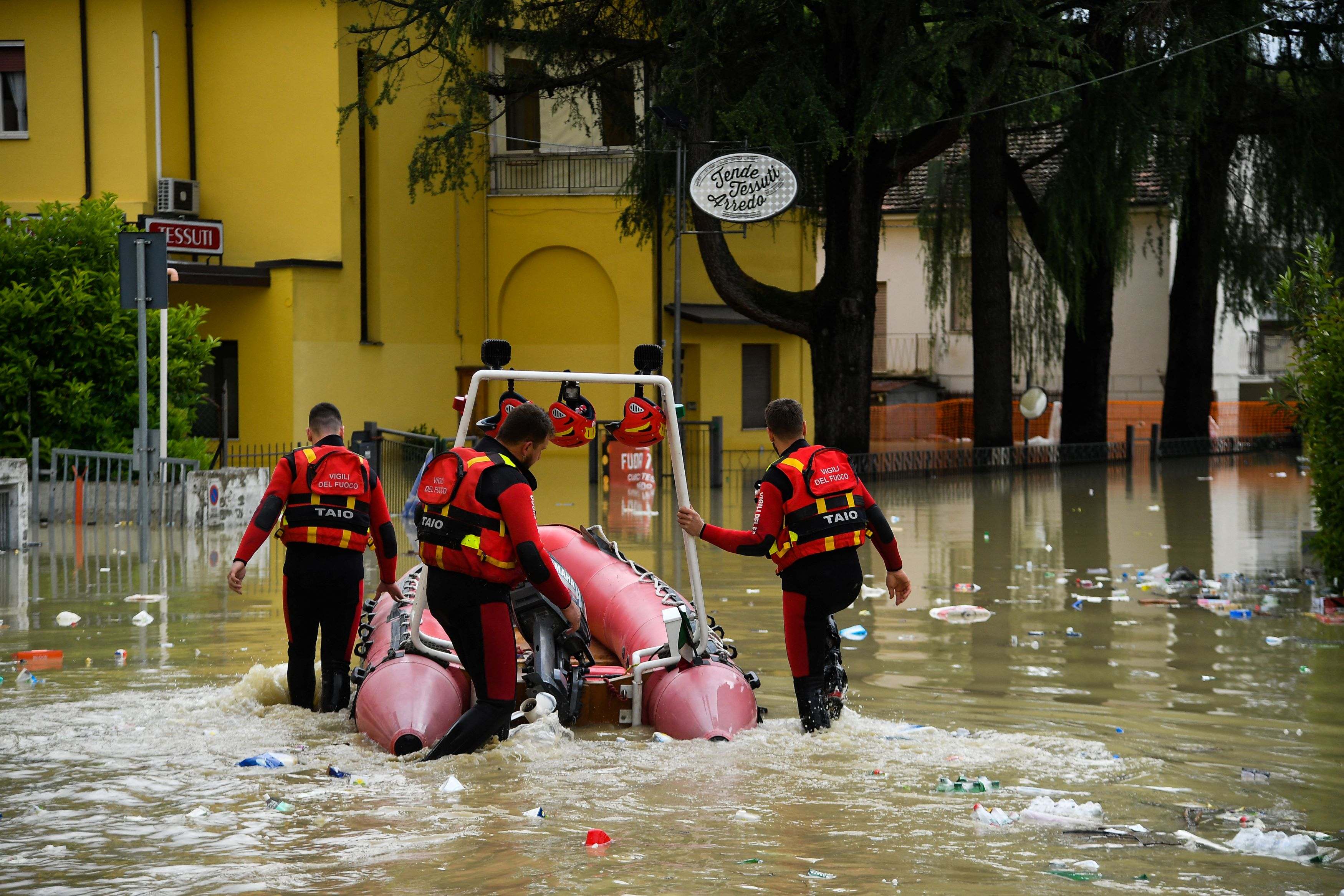 Flooding caused by several days of heavy rain in Emilia-Romagna, northern Italy, has left at least eight people dead and forced thousands to evacuate their homes. This weekend's F1 Grand Prix, due to be held in the region, has been cancelled.
"Unfortunately the number of victims has risen to eight," vice-president of the region Irene Priolo told the press, while the president, Stefano Bonaccini, spoke of "several missing people".
Streets in lowland communities have been submerged and many people have been trapped, forced to take refuge on upper floors or roofs. Emergency services have removed thousands of people from their homes, rescuing children and elderly people in rubber boats and by helicopter.
Heavy rain has been falling in the region for days. Landslides have occurred in the Apennines and several rivers have burst their banks. Officials say 50,000 people are without electricity.
Meanwhile, the Italian Grand Prix in Imola will not go ahead this weekend. "It is not possible to organise the event in a safe way for our fans, the teams and our staff," the organisers said. "It would not be right to put even more pressure on local authorities and emergency services at this difficult time."
Volunteer firefighters ride a dinghy across a street flooded by the river Savio in the Ponte Vecchio district of Cesena, northern Italy © PHOTO ALESSANDRO SERRANO / AFP