Egypt destroys Belgium's quarter-final dream at Handball World Cup
19 January 2023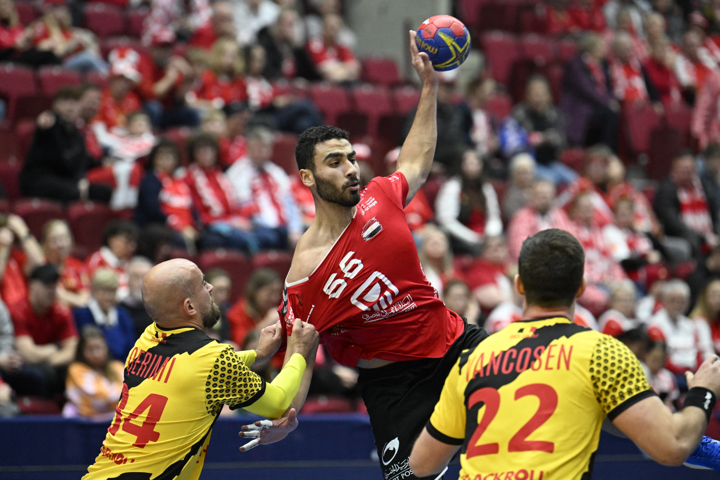 Belgium's male handball team lost 33-28 to top nation Egypt at the World Cup in Malmö, Sweden, on Thursday. It was their first match in the second round. The loss means that the Red Wolves are now mathematically unable to reach the quarter-finals.
Belgium survived the first group stage thanks to a win against Tunisia (31-29). But losses against defending champion Denmark (28-43) and Bahrain (28-30) meant the Wolves had to start the second round with 0 points against Egypt.
The African champion and number four at the Tokyo Olympics lived up to its role as one of the favourites in the Malmö Arena. Egypt was simply too strong for the Belgian squad and never lost control over the game. They ended the first half with a 22-15 lead, before finishing the match with a final score of 33-28.
The loss leaves Belgium at the bottom of their group. That means they can no longer get one of the top two spots, which guarantees a ticket to the quarter-finals. The Red Wolves still have to play two more games before their World Cup debut comes to an end: Saturday against Croatia and Monday against the United States. 
© Johan Nilsson / TT / TT News Agency / AFP