Efforts to combat teacher shortages in Flanders starting to bear fruits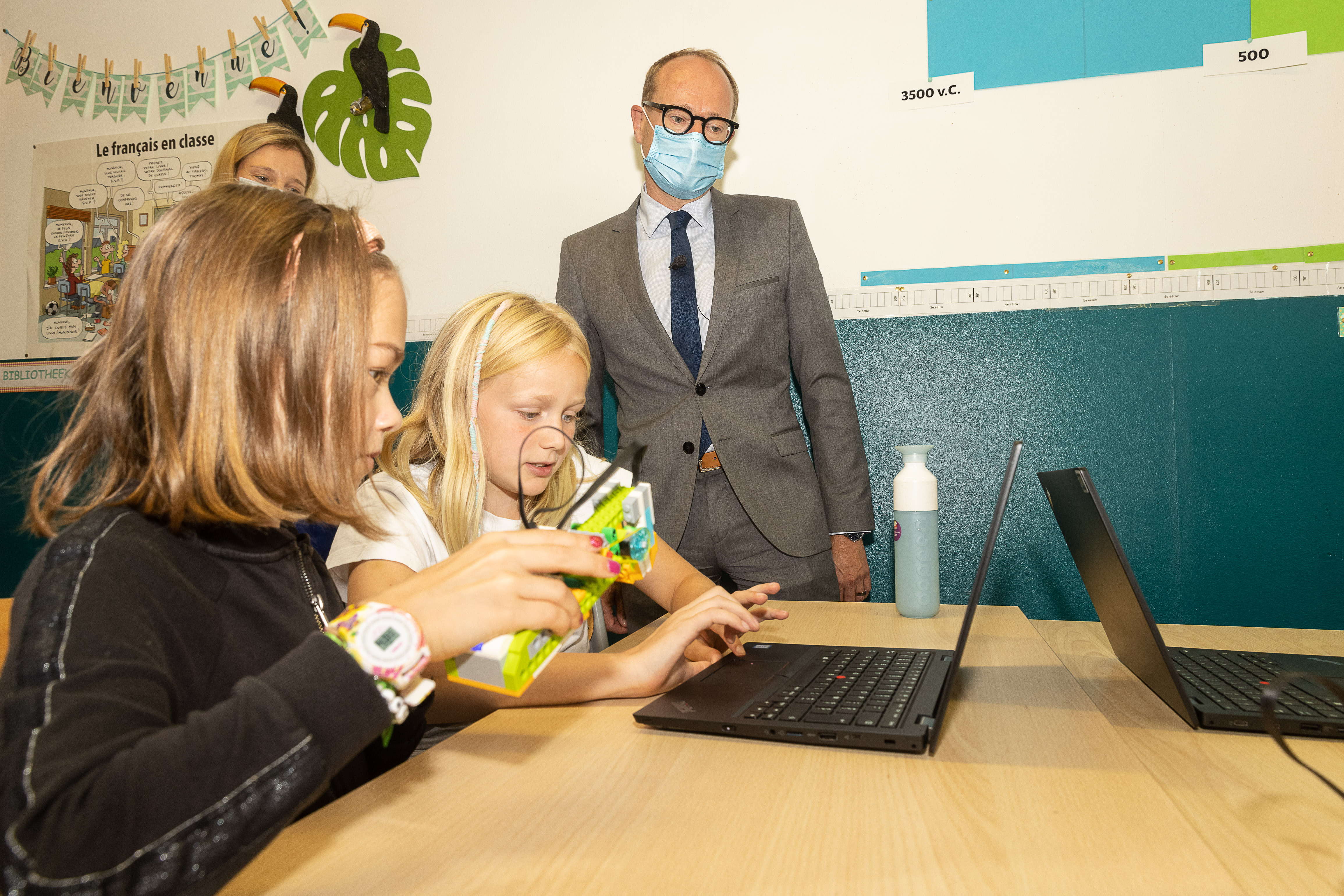 Chronic staff shortages in schools have been plaguing Flanders for months now, driving the government to increase investments in the education sector and find innovative ways to convince more people to become teachers which are increasingly paying off.
Last school year (2021-2022), the number of people switching careers to become teachers or work in schools rose sharply. A total of 4,398 people in the region made the switch from the private sector to the education system (+50%), Flemish Minister of Education Ben Weyts announced on Teacher's Day. However, more is still needed to make a substantial difference.
"The lateral entrance of these people will not solve the issue. While it helps and will definitely make a difference, it is still not enough to solve the huge teacher shortage," Weyts' spokesperson told The Brussels Times.
A key issue when it comes to teacher shortages in the region (and as a whole in Belgium), is the lack of a central database mapping the situation more precisely, as schools do not have to report how many vacancies remain open. This means there is no concrete understanding of how serious the problem is.
Measures taken so far
This increase in people switching careers goes hand in hand with new measures introduced to make the profession more attractive, such as the recent extension of the seniority scheme, allowing lateral entrants to take ten years of seniority with them from their previous jobs.
Other measures such as new staff getting up to three hours a week off with pay to pursue their teacher training via the Teacher's Bonus scheme, and increased flexibility (allowing people who already have a job or are retired to work unlimited hours on the side without being taxed) are also contributing to the rise in the number of people opting for a job in the education sector.
"This makes the switch from private to teaching more attractive in practical terms too. You can start teaching immediately and thus earn money in teaching while getting the space to finish your teacher training," a statement from Weyts read.
In primary education, the number of lateral entrants increased by 45%, while in secondary education the number even rose by 66%, increases that are being recorded in all provinces in the region.
#FlandersNewsService
© BELGA PHOTO JAMES ARTHUR GEKIERE - Flemish Minister of Education Ben Weyts visits a classroom full of children at the 'GO! Daltonschool' primary school in Merelbeke, on the first day of school for the 2021-2022 year, Wednesday 01 September 2021.