Ebola outbreak in DRC not to be feared, explain Belgian researchers; violence should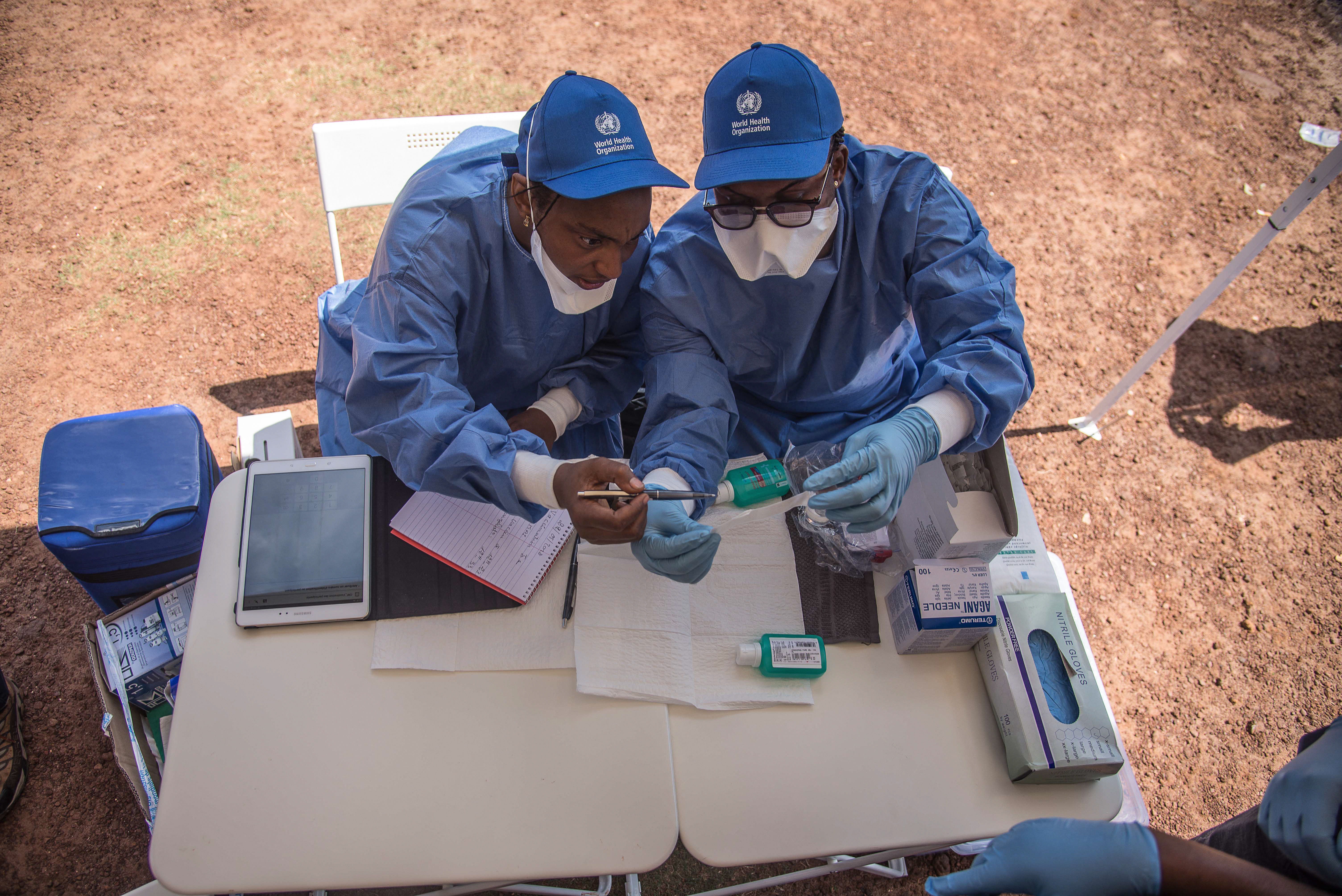 It is the 14th Ebola outbreak in the Democratic Republic of Congo (DRC) since 1976. The new outbreak has raised concerns about the risk of regional and international transmission of the virus. According to the World Health Organisation (WHO), 267 contacts have been identified since 27 April. The virus has killed two people since 21 April in Mbandaka, a northwestern town in DRC.
"The risk for regional spread does indeed exist because of the relative proximity of Kinshasa (DRC's capital) and Mbandaka about one hour by plane," explains Prof. Kevin Ariën to Belga News Agency, researcher at the Institute of Tropical Medicine Antwerp and and technical expert for HIV, Ebola and Zika diagnostic testing to the WHO.
"An infected individual ending up in Kinshasa could cause local cases in the city but also travel onwards to Brussels or other parts of the world," admitted the Belgian researcher.
On the other hand, Ariën considers the risk that Ebola disease spreads beyond Mbandaka is "moderate/low". "The DRC has become very well trained and experienced during multiple outbreaks in the past years and teams on the ground are working hard to control the outbreak in Mbandaka," he says.
"No reasons today to fear more extended spreading of the virus to other regions in DRC or abroad," he declares.
Last Thursday April 28, WHO qualified the current risk as "moderate" at the regional level and "low" at the international level. The UN agency has not recommended restrictions on travel to the DRC. According to the organisation, vaccination agains Ebola started on 27 April, with 200 doses of vaccines having been shipped to Mbandaka.
Conflict problem
The Belgian researchers Guido van der Groen and Peter Piot discovered the Ebola virus together with the Congolese virologist Jean-Jacques Muyembe. 
Van der Groen acknowledges and praises to Belga News Agency the work of Muyembe, "who managed to work in very difficult logistics conditions and started using the vaccine". He qualifies the effort of his African colleagues as "superhuman" to go to the areas where "new cases have been identified, look up for all the new infected individuals, visit and vaccinate them". 
The Belgian researcher also remarks that today Ebola is less of a virology issue. "It's a problem of military minority groups who are able to have a negative impact on public health," Van der Groen highlights.
"You have to be very courageous, because you not only have to fight against the virus, but also against certain human beings, whose only language they know is killing each other," he warns.
(VIV)
©Belga Photo (Junior D. KANNAH / AFP) Nurses working with WHO preparing to administer vaccines at Mbandaka on May 21, 2018. ​