Easter bunnies made of MDMA intercepted at Brussels Airport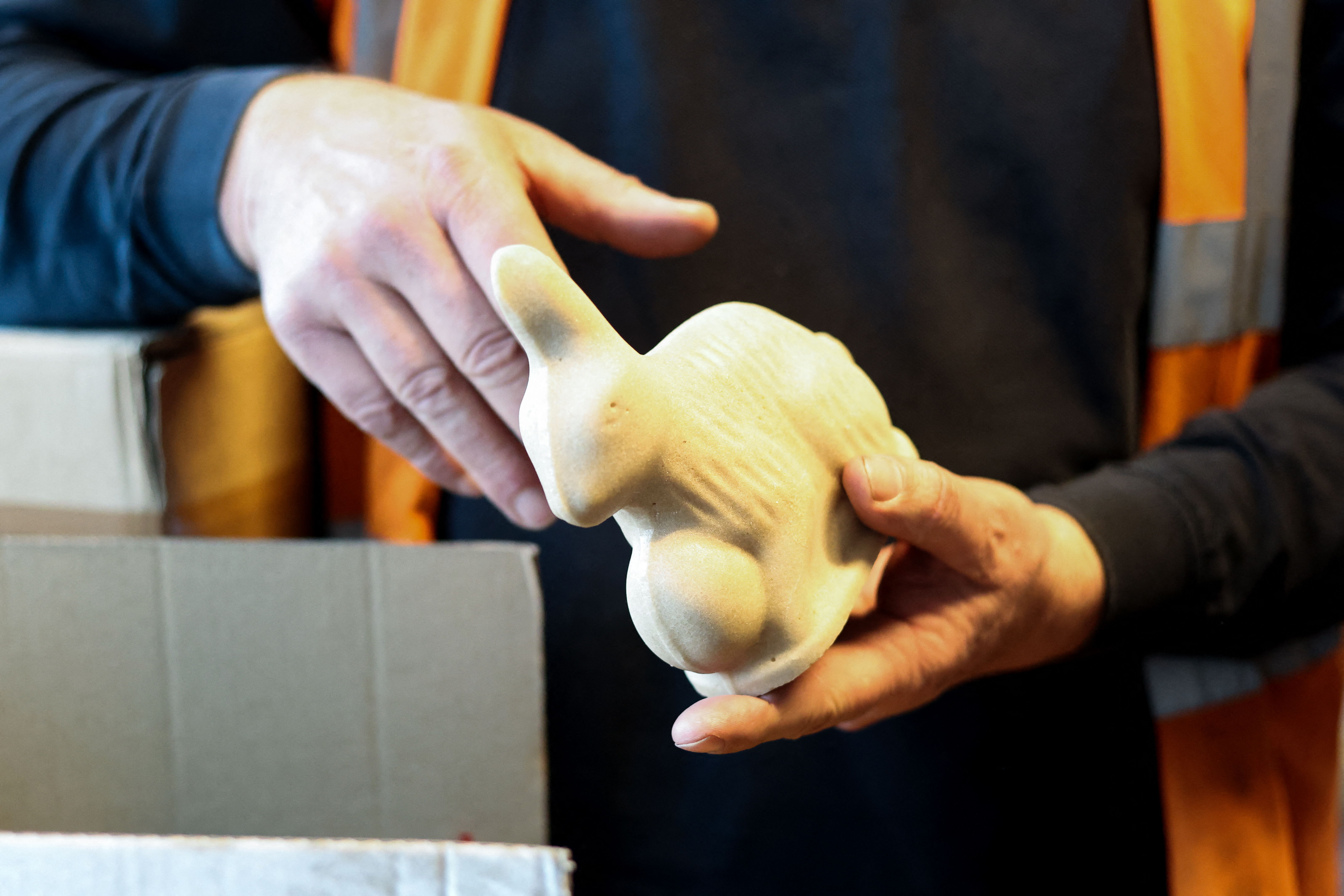 Customs officials at Brussels Airport seized three Easter bunnies made of pure MDMA en route to Australia on Monday, a spokesman for the Belgian Federal Public Service Finance confirmed.
The 1.8 kilogram package was intercepted in a mail shipment. The Easter bunnies had been declared as souvenirs worth a total of 145.2 euros and sent from an address in Belgium that turned out not to exist. The drugs will be destroyed, said spokesman Francis Adyns.
It is certainly not the first time that smugglers' packages have passed through the Belgian airport. In 2022, customs intercepted around six tonnes of drugs at the airport.
The fact that the MDMA was disguised as children's sweets is also not entirely unusual. Just last week, customs at the airport intercepted a batch of ketamine hidden in a Peppa Pig box.
A Belgian customs officer inspects an Easter bunny made of pure MDMA seized at Brussels Airport © Kenzo TRIBOUILLARD / AFP